While listening to Season 1 of the Radical Candor Podcast, you may hear references to the Candor Coach App or the Candor Gauge. These are no longer available.
Starting with Season 2 the Radical Candor Podcast features Kim Scott and Jason Rosoff, is hosted by Amy Sandler and is written and produced by Brandi Neal.
To see the show notes for each episode, click on the title of each episode below. Subscribe wherever you listen to podcasts, to get updated automatically when new episodes drop.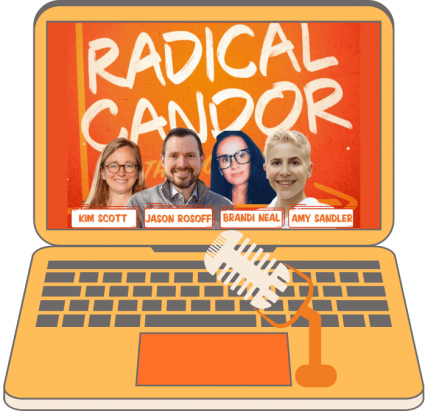 As a manager, your job is to help your people grow. But have you ever asked yourself, "Grow into what?" This week, Russ and Kim talk about a technique for getting to know the people on your team, understanding the things that motivate them, learning about their dreams, and helping them make tangible progress towards those dreams.
Listen to this week's episode: