On this episode of the Radical Candor podcast, Kim, Jason and Amy dig into the digital advice mailbag and answer questions from Radical Candor listeners and readers. What happens when people think you're too young to lead? How can you stop paying the a**hole tax? How can you be more present at work when everything is stressful all of the time? Listen to find out!
Listen to the episode:
Radical Candor Podcast Episode At a Glance
Folks regularly write into our advice email with questions about how to practice Radical Candor. So, on this episode, we're going to reach into the Radical Candor advice mailbag and answer some of your questions.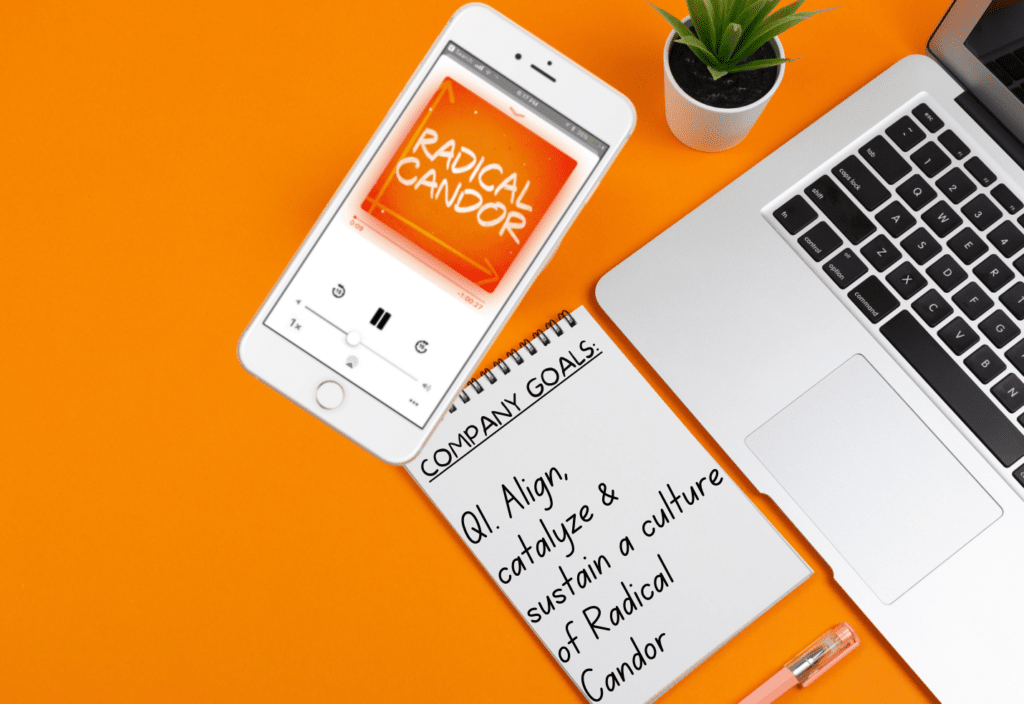 Question 1
Hello! I discovered y'all when my partner, who works at an apartment complex, found your book in an abandoned apartment. She brought it home and it just seemed so fitting given my current situation. Funny how things work! All that to be said…
I'm currently 28 years old and am the manager of a small(ish) company in [the South]. We have 10 employees currently but do some fairly large business, about $1.7M per year.
I am currently in year three of a four-year transition to become the owner of the company and will be 30 at that time. While I feel incredibly blessed to be in this position, and 95% of it is great, I really struggle with garnering respect from potential hires.
I have had on multiple occasions people say they "didn't want to work for a kid" to my face. And I suppose I get that. But it weighs on me heavily at the same time. Are there steps I can take to set an example of maturity and leadership?
For the more tenured employees that work for me, they all say I do a good job and it's just a matter of growing gray hair. Perhaps it is. I figured if anyone has some solid advice, it would be the wonderful folks at Radical Candor.
Question 2
I have an insurmountable problem, it won't matter how much I apply Radical Candor when my CEO undoes everything I do.
I'm now leaving my fourth job working for someone who has never read any management books and is making very basic mistakes, like publicly humiliating people, thinking that job satisfaction is irrelevant because they are paying and that's all that matters, refusing to buy the tools people need to work, randomly breaking processes without warning, explanation or apology, demanding employee install spyware on their computers and refuse to pay for the time they went to the toilet.
I keep reading books like Radical Candor but I feel it's useless. What's the point of learning to have better one-on-ones when my boss tells me "They are just contractors, they do as they are told, stop having 1:1s with them" (I still have them, just in secret). This has been my life for the past seven years.
Do you have a solution?
Here I'm thinking that maybe there's a job board or networking group where you only get access if you buy into the ideas of Radical Candor, where a CTO like me can find a CEO that's not destructive.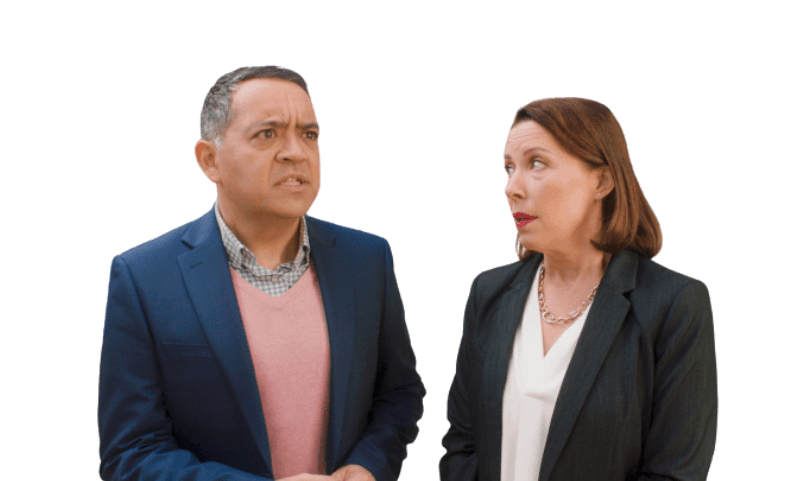 Question 3
First of all: your work made me a better person and my 40-person startup company a better company.
Second: I feel like I am shit at communication. People give me feedback about feeling stressed and pushed when meeting with me about work. They also feel I am rushed and unavailable. (Obviously, this is the gist of their stories between the flowers and the sandwich spread).
Generally, I feel my leadership communication is quite shit, lol! Do you have tips on resources or practices I can perform to become a better communicator as a leader?
Radical Candor Podcast Checklist
 If you get feedback along the lines of I don't want to work for a kid, take a moment to try to be curious about where that might be coming from. It can be useful just to ask directly, why don't you want to work for a kid? What is it about working for a kid that worries you? Try to get that person to be more specific because you might be in the presence of some really good advice about things you could do differently to make the team work better.

 If you are deciding whether or not to accept a job offer, trust your gut on what you feel about the person who is going to be your boss. It is really important. If you're not dying to work for this person, do not take the job if you can possibly help it. Or, find someone else who's worked for that person and ask them what it was like to work for the person.

Try getting into an argument with that person before you take the job and see what it's like to disagree with the person.

 If you're feeling rushed and stressed when you're communicating with other people, go ahead and block some think time on your calendar so you can focus on what you need to get done. Or just to clear your head a few moments of just taking care of yourself you can put wander time on your calendar to walk around so you can engage with folks in a more relaxed manner. One tip that we have for you is to schedule virtual office hours once a month.
Radical Candor Podcast Resources
Have questions about Radical Candor? Let's talk >>
————————————————————————————————————————————————————————————–
Just Work is Available Everywhere Books are Sold!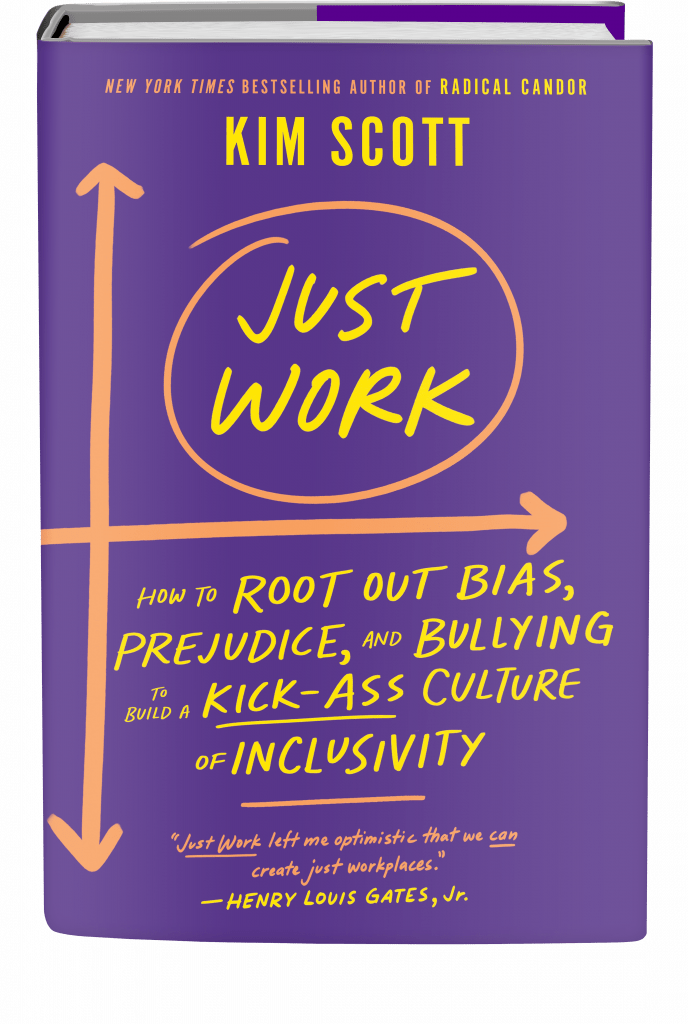 Order Kim's new book, Just Work: How To Root Out Bias, Prejudice, and Bullying to Create a Kick-Ass Culture of Inclusivity, to learn how we can recognize, attack, and eliminate workplace injustice ― and transform our careers and organizations in the process.
We ― all of us ― consistently exclude, underestimate, and underutilize huge numbers of people in the workforce even as we include, overestimate, and promote others, often beyond their level of competence. Not only is this immoral and unjust, but it's also bad for business. Just Work is the solution.
Just Work is Kim's new book, revealing a practical framework for both respecting everyone's individuality and collaborating effectively. This is the essential guide leaders and their employees need to create more just workplaces and establish new norms of collaboration and respect. Read more >>
Radical Candor Podcast Listeners Get 10% Off The Feedback Loop
Improvising Radical Candor, a partnership between Radical Candor and Second City Works, introduces The Feedback Loop (think Groundhog Day meets The Office), a 5-episode workplace comedy series starring David Alan Grier that brings to life Radical Candor's simple framework for navigating candid conversations.
You'll get an hour of hilarious content about a team whose feedback fails are costing them business; improv-inspired exercises to teach everyone the skills they need to work better together, and after-episode action plans you can put into practice immediately.
We're offering Radical Candor podcast listeners 10% off the self-paced e-course. Follow this link and enter the promo code FEEDBACK at checkout.
Watch the Radical Candor Videobook
We're excited to announce that Radical Candor is now available as an hour-long videobook that you can now stream at LIT Videobooks. Get yours to stream now >>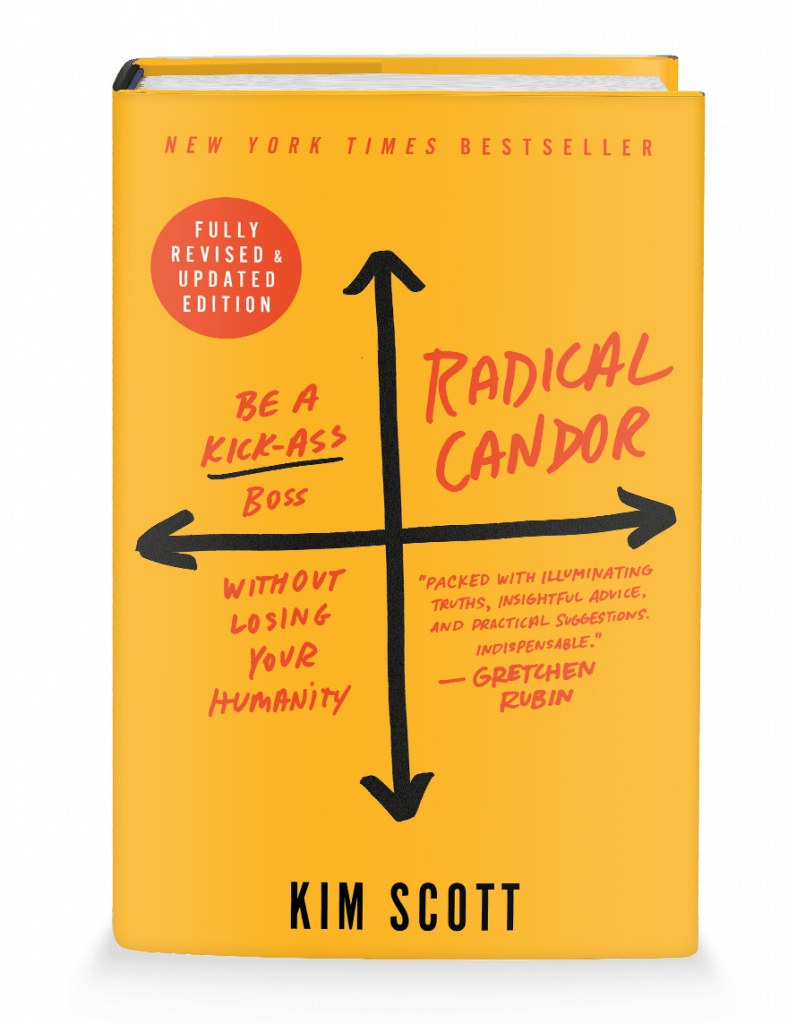 The Radical Candor Podcast is based on the book Radical Candor: Be A Kickass Boss Without Losing Your Humanity by Kim Scott.
Episodes are written and produced by Brandi Neal with script editing by Amy Sandler. The show features Radical Candor co-founders Kim Scott and Jason Rosoff and is hosted by Amy Sandler.
The Radical Candor Podcast theme music was composed by Cliff Goldmacher. Order his book: The Reason For The Rhymes: Mastering the Seven Essential Skills of Innovation by Learning to Write Songs.
Sound editing by PodcastBuffs.
Download our free learning guides >>

Sign up for our Radical Candor email newsletter >>

Shop the Radical Candor store >>

Get Radical Candor coaching and consulting for your team >>

Get Radical Candor coaching and consulting for your company >>

Meet the team >>