Radically Candid Pride: Feeling Safe Being Out at Work
I always feel a little nervous to come out publicly. It's hard to erase decades of erasing yourself for fear of offending someone. Or worse.
During Pride Month (June), I got an email from HR Dive about what's a stake for those who are out at work. It reminded me it's time to worry less about what might happen to me and more about how I might help someone else. It inspired me to write this post, and our podcast team to record an episode exploring what it's like being LBGTQ+ at work. 
According to HR Dive: Nearly half of the employees surveyed in a recent Glassdoor poll feared being out at work could harm their careers — either causing them to lose their job, be skipped over for a promotion or not be chosen for a project. 
At the same time, 40% of LGBTQ+ workers haven't shared their identity at work, according to Society for Human Resource Management research. One in five said they thought doing so would affect their chances of being promoted. 
COMING OUT AT WORK: THE COURAGE TO BELONG TO YOURSELF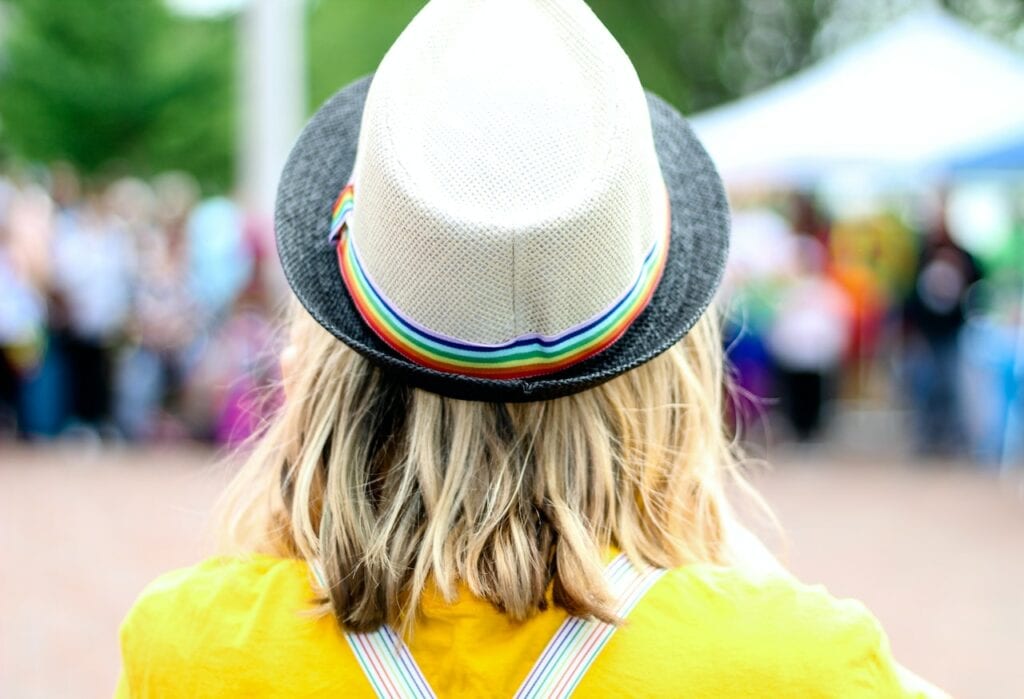 When I arrived at Harvard Business School in the mid-1990s, I was, like my classmates, a high-achieving Type A student with (so they said) a great future ahead of me. The best and the brightest!
I also was a slightly depressed perfectionist with people-pleasing tendencies just starting to realize she was gay. And yes, that was the word du jour, because if I was going to be "not normal" — what the world told me, and what I believed — being gay at least felt more "powerful"… i.e., male.
Lesbian sounded very…not powerful. One doesn't go to Harvard Business School in search of non-power. Words like trans and queer felt even less "powerful" and more "different."
I first heard the word non-binary — which probably best describes me — seven years ago. 
It's taken a lifetime to outcreate my own internalized homophobia and misogyny. Which is basically just a fancy way of saying I believed the crap the world told me about me.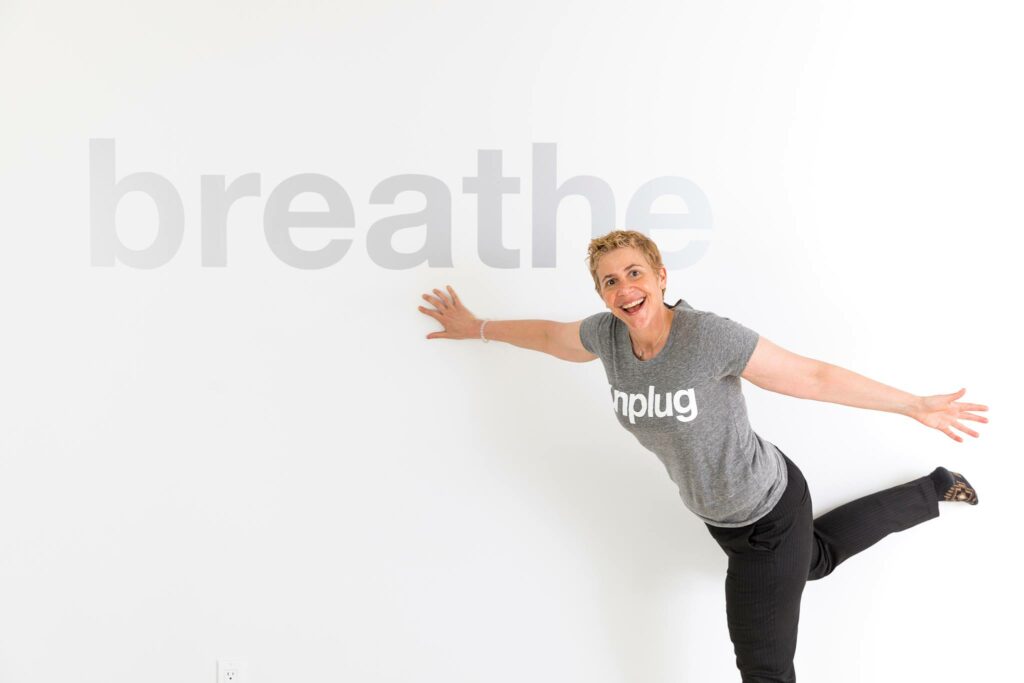 Not only did I believe that crap, I felt like it, too. So I dove headfirst into an ocean of personal development and spiritual practices decades before they became mainstream: yoga, mindfulness, breathwork, Reiki, energy healing and more. 
The gift of realizing I was different was that it gave me the freedom to live my life outside the box of "normal." Realizing I wasn't straight was an invitation for me to define for myself what power really meant. 
I believe that calmness, patience, kindness and compassion are powerful. That living an authentic life is powerful. 
And that the most courageous act there is is loving yourself when the world tells you otherwise. Now that is a Superpower.
Reflection: What part of you feels "different" from other people? Where is the superpower in it? 
COMING OUT AT WORK: THE GIFT OF BELONGING WITH OTHERS
It's taken me decades to be in a place, both literally and emotionally, where I feel safe to fully "be myself" at work. For many years it didn't feel safe — and in many cases, wasn't safe — for me to be me.
The day after the 2016 US presidential election, I was teaching mindfulness and emotional intelligence to a room full of white, male CEOs. I received feedback that I didn't "look professional." I was wearing a black, pin-striped pantsuit. 
Apparently, I didn't look professional because my hair — long and straight in my picture on the website — was now short and… "unprofessional." I have learned that often "unprofessional" is another way of saying "different from the current power structure."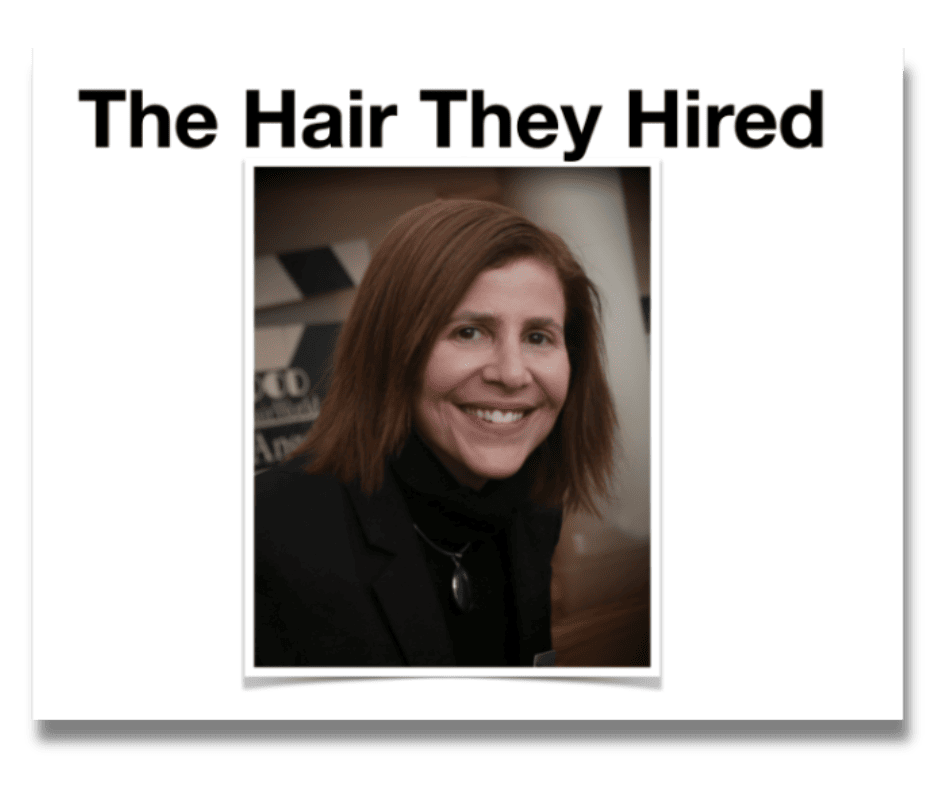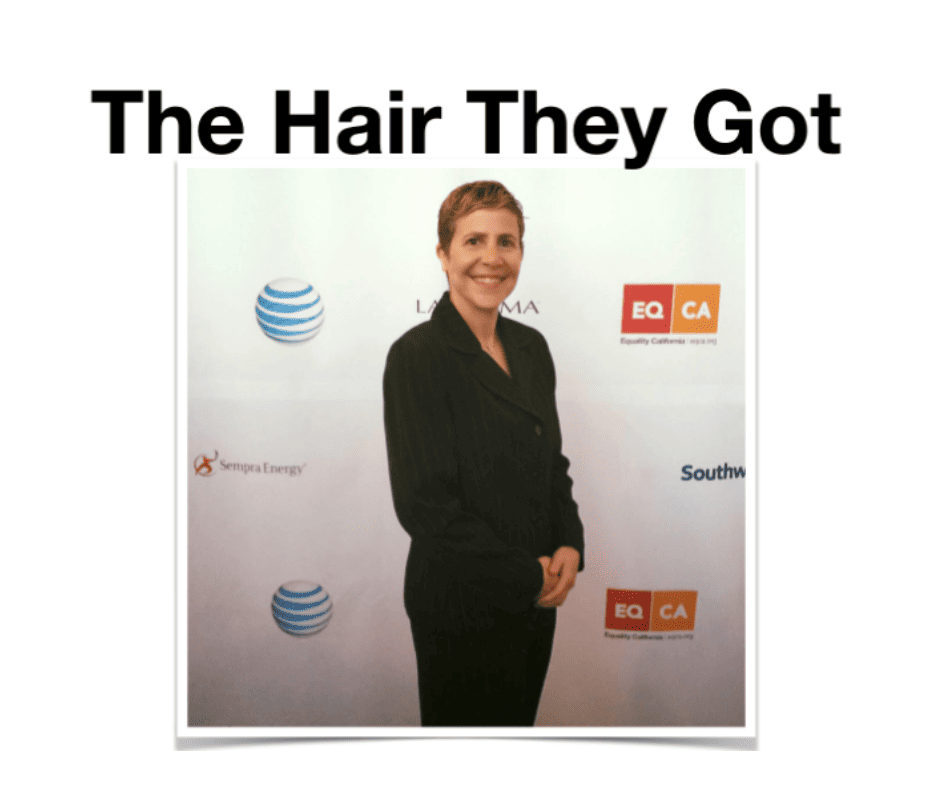 Working at Radical Candor is the first time in my career that I have felt, as the 1970s hit record said: "Free to Be, You and Me."
Safe to have short gay hair…
Safe to speak publicly about who I am — not just about my gender identity, but also…
I love crystals! I love donuts! I love Celine Dion! [There, I said it!]
All these parts of myself I had to hide before. 
I've been in the working world for almost 35 years. 
Working at Radical Candor has been the first time I felt free to fully express myself. 
INSPIRED TO ROAR LIKE A LION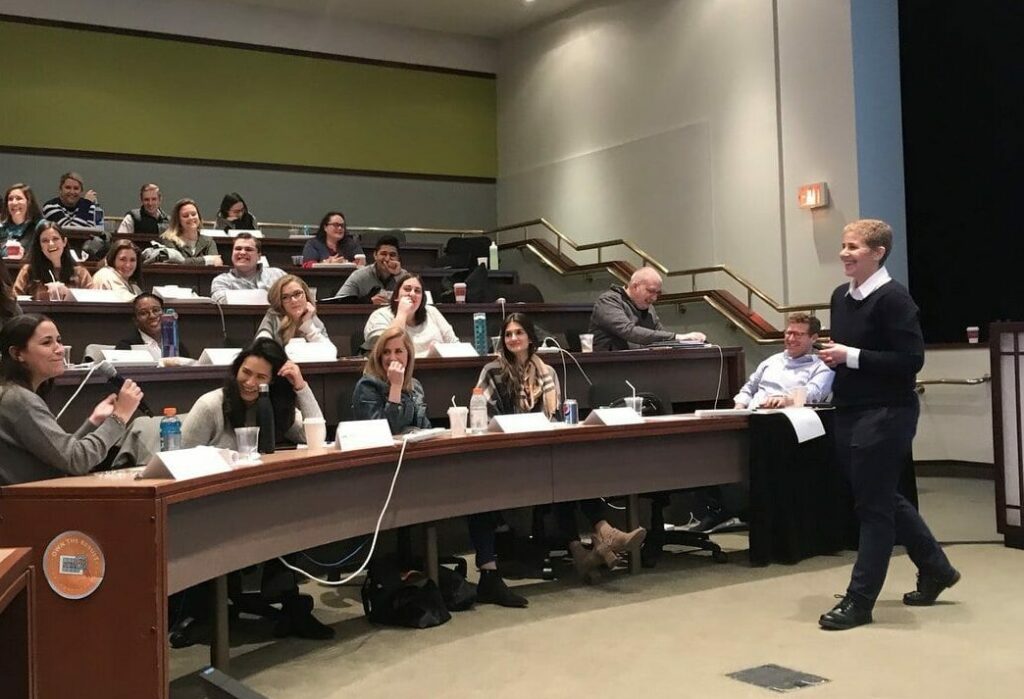 When I was in business school, I had no model of what was possible for me. There were no examples modeling that you could be both LGBTQ+ AND have a successful career.
In response to an unprecedented spike in discriminatory legislation, The Human Rights Campaign recently declared a state of emergency for LGBTQ+ people in the U.S. Visibility matters: I want folks who might be struggling to know that I see you. That you deserve to be here. And to thrive!
For leaders who are committed to practicing Radical Candor, one way to create an inclusive environment might be by stepping out of your comfort zone and asking a direct report or colleague a question like: 
"What doesn't feel like it's worth it to bring up with me anymore, because it's too much work?"

"How can I help you feel more supported at work?"

"What's one thing you wish I had said or done differently last week?"

"What one thing I could start or stop doing that would help you feel more included/more a part of the team?"
The tricky thing is, you can't just ask the question, you have to be willing to hear and really be present with the other person's response. And then follow up on it.
You'll know you're succeeding when your team members come to you with real issues. Like the time I asked Jason (our CEO/my manager) for his support and guidance after a workshop where a male participant said, disparagingly, "Caring Personally about another guy is really gay." 
Just like I knew he would, Jason's first instinct was to make sure that I felt safe and supported. He knows it's my tendency to make sure everyone in the room felt taken care of. Knowing that Jason has my back allows me to go into the sessions I lead with an open heart.
One of my favorite parts about teaching Radical Candor is that it gives me a chance to alchemically transform some of the most painful moments of my life into stories that may help others. I've also found that sharing our personal stories — especially when you're not part of the "powerful majority" — can expand perspectives.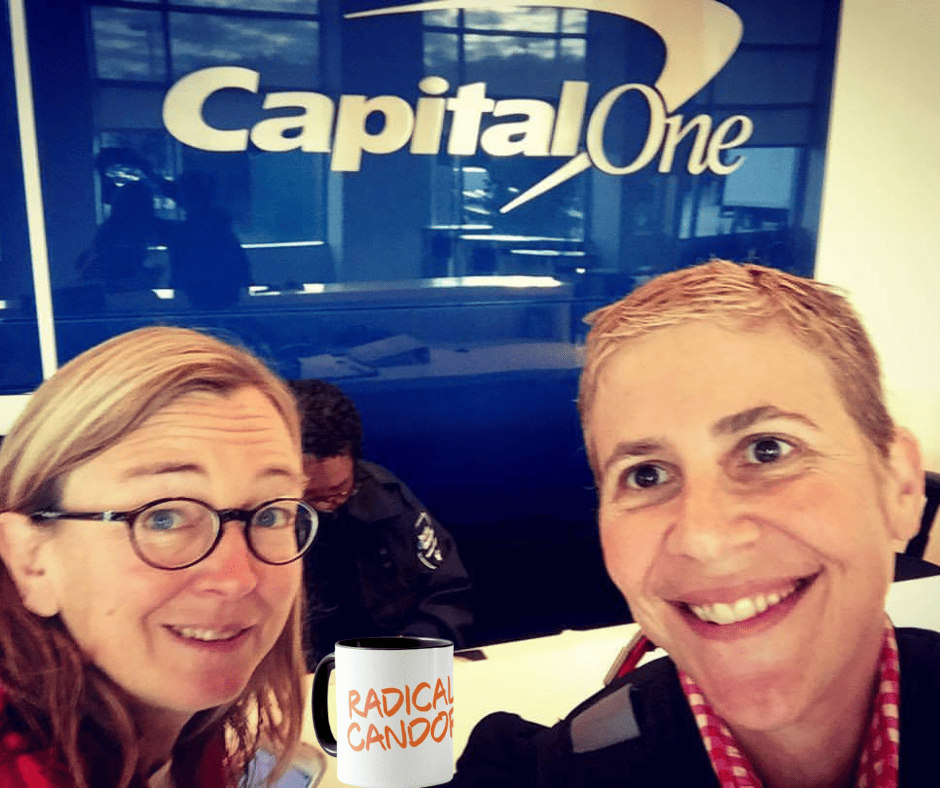 When I shared the story about my "unprofessional hair" at a workshop last year, an attendee expressed surprise that I experienced that kind of prejudice. He wasn't aware that people had these kinds of limited beliefs because he hadn't personally bumped up against them the way that I had.
Another gift of teaching Radical Candor is that I've had the chance to learn from younger folks who don't carry the same generational baggage I do and won't let someone else's discomfort get in the way of living their truth. 
As challenging as today's climate is for so many, working at Radical Candor has shown me that we ARE moving from a world of command and control to collaboration. We ARE moving to a world where power is not just held in the hands of a small group clutching tightly to old ways of thinking.
Like a lion, the only cat that lives in family units — a pride — we can find groups where we not only belong, we are celebrated.
And like a lion, we can speak our truth — with the REAL power that comes from taking pride in, and celebrating, the very things that make us who we are. 
————————————————————————————————————————————————————————————–
Need help practicing Radical Candor? Then you need The Feedback Loop (think Groundhog Day meets The Office), a 5-episode workplace comedy series starring David Alan Grier that brings to life Radical Candor's simple framework for navigating candid conversations.
You'll get an hour of hilarious content about a team whose feedback fails are costing them business; improv-inspired exercises to teach everyone the skills they need to work better together, and after-episode action plans you can put into practice immediately to up your helpful feedback EQ.
We're offering Radical Candor readers 10% off the self-paced e-course. Follow this link and enter the promo code FEEDBACK at checkout.