On this episode of the Radical Candor podcast, Kim, Jason and Amy discuss how to tell if the "helpful" guidance you're giving your team is actually veering off into micromanaging. If you want to be a kick-ass boss instead of having team members who want to kick your ass, this episode is a must-listen!
Listen to the episode:
Radical Candor Podcast Episode At a Glance
A classic example of a micromanaging helicopter boss is  Bill from the 1999 movie Office Space, the bad boss who spawned thousands of memes. He roams around the cubicle farm monitoring everyone's activity and stops by to scold workers for minor mistakes like forgetting to put the cover sheet on their TPS reports.
However, on a remote team, Bill can't wander around a physical office, so instead, he finds ways to virtually remind folks about those TPS cover sheets. He sends Slack messages, and emails, schedules unnecessary meetings, he calls and texts. DON'T FORGET THE COVER SHEETS!


A 2020 Harvard Business Review study found that this behavior is less about employees' ability to work autonomously than a helicopter boss's confidence in their own ability to manage a remote team.
And while the micromanager is often described as having too much involvement, Gallup notes that "Today's micromanager is likely someone who wants it done exactly their way but provides little context, support, help or advice. It's easier than ever for a manager to swoop in on an email chain or conference call and make demands without having full context about what's happening."
This kind of incompetent interference can not only cause projects to go awry, but can also lead to burnout, and anxiety and cause good employees to resign.
The problem is that no one thinks they are micromanaging, but clearly, a lot of bosses are exhibiting helicopter behavior. How can you tell if you're one of them?
Listen to the episode to learn more!
Radical Candor Podcast Checklist
Let go of control and embrace feedback from your team. Remember, challenging others and encouraging them to challenge you helps build trusting relationships because it shows one, you care enough to point out both the things that aren't going well and those that are, and two, that you are willing to admit when you're wrong and then you're committed to fixing mistakes that you or others have made.

A true thought partnership is a team effort. What matters is how much your direct reports think of you as a thought partner. Actively solicit feedback from the people who work for you to make sure you are indeed practicing thought partnership.
Radical Candor Podcast Resources
Have questions about Radical Candor? Let's talk >>
————————————————————————————————————————————————————————————–
Just Work is Available Everywhere Books are Sold!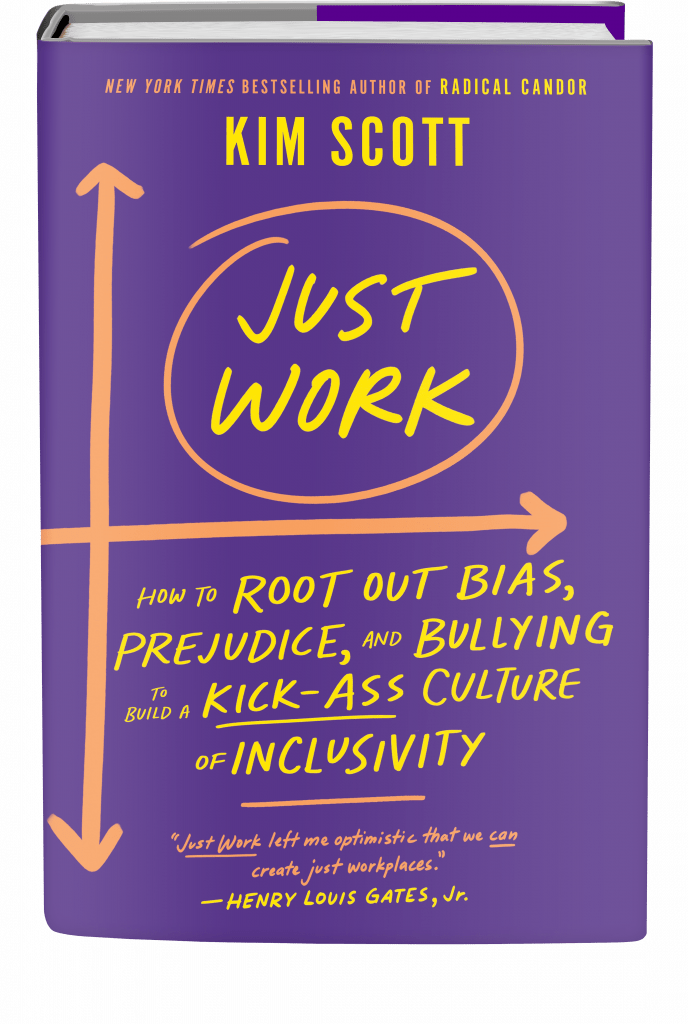 Order Kim's new book, Just Work: How To Root Out Bias, Prejudice, and Bullying to Create a Kick-Ass Culture of Inclusivity, to learn how we can recognize, attack, and eliminate workplace injustice ― and transform our careers and organizations in the process.
We ― all of us ― consistently exclude, underestimate, and underutilize huge numbers of people in the workforce even as we include, overestimate, and promote others, often beyond their level of competence. Not only is this immoral and unjust, but it's also bad for business. Just Work is the solution.
Just Work is Kim's new book, revealing a practical framework for both respecting everyone's individuality and collaborating effectively. This is the essential guide leaders and their employees need to create more just workplaces and establish new norms of collaboration and respect. Read more >>
Radical Candor Podcast Listeners Get 10% Off The Feedback Loop
Improvising Radical Candor, a partnership between Radical Candor and Second City Works, introduces The Feedback Loop (think Groundhog Day meets The Office), a 5-episode workplace comedy series starring David Alan Grier that brings to life Radical Candor's simple framework for navigating candid conversations.
You'll get an hour of hilarious content about a team whose feedback fails are costing them business; improv-inspired exercises to teach everyone the skills they need to work better together, and after-episode action plans you can put into practice immediately.
We're offering Radical Candor podcast listeners 10% off the self-paced e-course. Follow this link and enter the promo code FEEDBACK at checkout.
Watch the Radical Candor Videobook
We're excited to announce that Radical Candor is now available as an hour-long videobook that you can now stream at LIT Videobooks. Get yours to stream now >>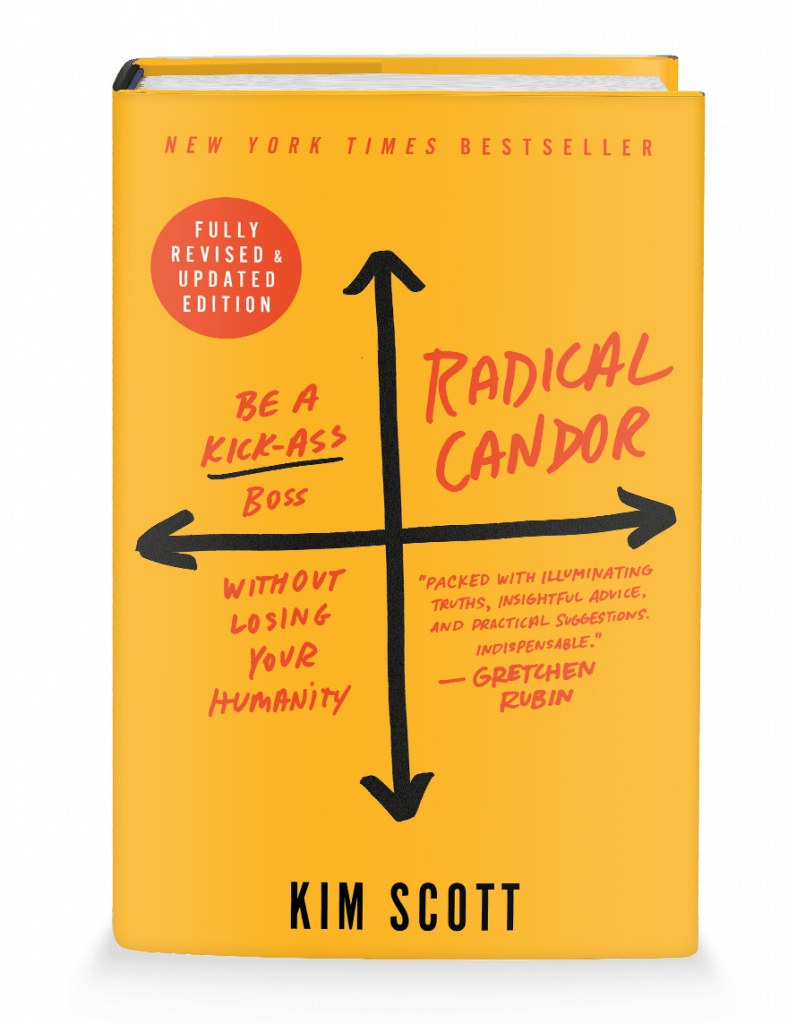 The Radical Candor Podcast is based on the book Radical Candor: Be A Kickass Boss Without Losing Your Humanity by Kim Scott.
Episodes are written and produced by Brandi Neal with script editing by Amy Sandler. The show features Radical Candor co-founders Kim Scott and Jason Rosoff and is hosted by Amy Sandler.
The Radical Candor Podcast theme music was composed by Cliff Goldmacher. Order his book: The Reason For The Rhymes: Mastering the Seven Essential Skills of Innovation by Learning to Write Songs.
Sound editing by PodcastBuffs.
Sign up for our Radical Candor email newsletter >>
Shop the Radical Candor store >>
Meet the team >>