Are You An Interrupter? How to Stop Interrupting People
We talked about one of the most frustrating meeting habits in episode 12 of our podcast — interrupting! Kim and I gave some tips about how to handle being interrupted in meetings, and Kim explained some of the reasons that cause people to interrupt. Several listeners wrote in to commiserate about being interrupters and asked for our advice on how to stop.
I just listened to Episode 12 of the podcast, and it really struck a chord. I have been working on my bad interruption habit for years, and I still leave conversations feeling guilty about potentially having railroaded a more soft-spoken colleague or friend. I would love any tips you can give me to help me to keep my enthusiasm in check!
— Enthusiastic interrupter
Enthusiastic, thanks a lot for reaching out and for listening!
I think it's great that you have this focus on improving yourself. Well done — you will get there.
You can't change the interrupting behavior overnight, but saying "Sorry, I didn't mean to cut you off," is actually a critical first step. By doing that, you are signaling that you recognize the bad habit and want to improve the behavior.
If you start by catching yourself after you interrupt, it is only a matter of time before you start to catch yourself beforehand and build a better habit.
Kim had this idea years ago to wear a rubber band on her wrist and ask people to snap it on her wrist every time she interrupted. I personally couldn't do it — it felt too mean — but it's a great way to bring up your consciousness around interruption. She says some other folks were happy to snap it. :)
As Kim mentioned in the podcast, she also realized that her reason for interrupting was her enthusiasm for what people are saying. While this isn't an excuse that makes interrupting suddenly ok, or even necessarily the reason most people interrupt, it may be helpful to hear how she acted on that realization. Once she was aware that her enthusiasm manifested in ways that shut down the other person, she looked for alternate means of expressing that enthusiasm. Instead of quickly responding with "Yeah! …" or "Right! …", she looked for nonverbal ways to show her agreement. She smiled and nodded in agreement or otherwise showed her enthusiasm through her body language, instead of jumping to speak. So instead of thinking about how to keep your enthusiasm in check, think about other ways you can express it.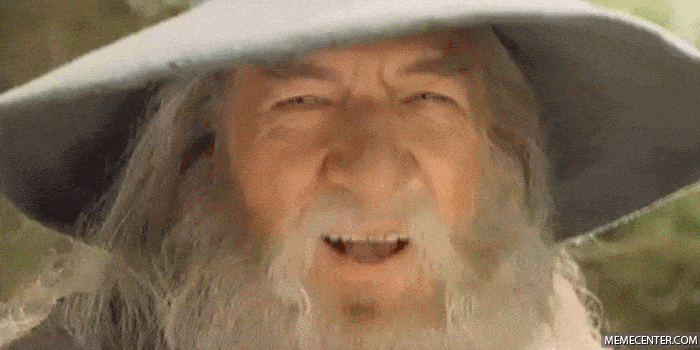 If enthusiasm for the conversation isn't the reason you interrupt, think about why you're doing it and if there are other, less frustrating ways to manifest that.
As with anything, though, the first step is awareness/consciousness of the tendency, and then correcting in the moment… after awhile, you will start to make the corrections before the transgression instead of after. Promise.