On this episode of the Radical Candor podcast, Kim, Amy and Brandi discuss coming out at work and Amy and Brandi share their stories. In response to an unprecedented spike in discriminatory legislation, The Human Rights Campaign recently declared a state of emergency for LGBTQ+ people in the U.S. Visibility matters — we want folks who might be struggling to know that we see you. That you deserve to be here. And to thrive!
Listen to the episode:
Radical Candor Podcast Episode At a Glance: Coming Out at Work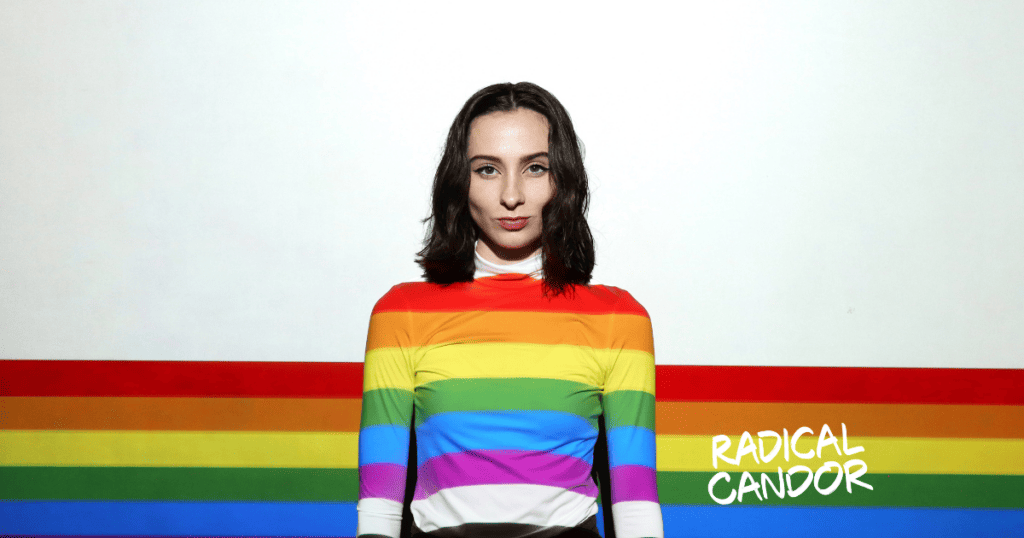 During Pride Month (June), Amy got an email from HR Dive about what's a stake for those who are out at work. It reminded her that it was time to worry less about other people's biases and more about how she might help someone else. It inspired her to write this blog post, and our podcast team to record an episode exploring what it's like being LBGTQ+  and coming out at work. 
According to HR Dive: Nearly half of the employees surveyed in a recent Glassdoor poll feared being out at work could harm their careers — either causing them to lose their job, be skipped over for a promotion or not be chosen for a project. 
At the same time, 40% of LGBTQ+ workers haven't shared their identity at work, according to Society for Human Resource Management research. One in five said they thought doing so would affect their chances of being promoted. 
Radical Candor Podcast Checklist: Coming Out at Work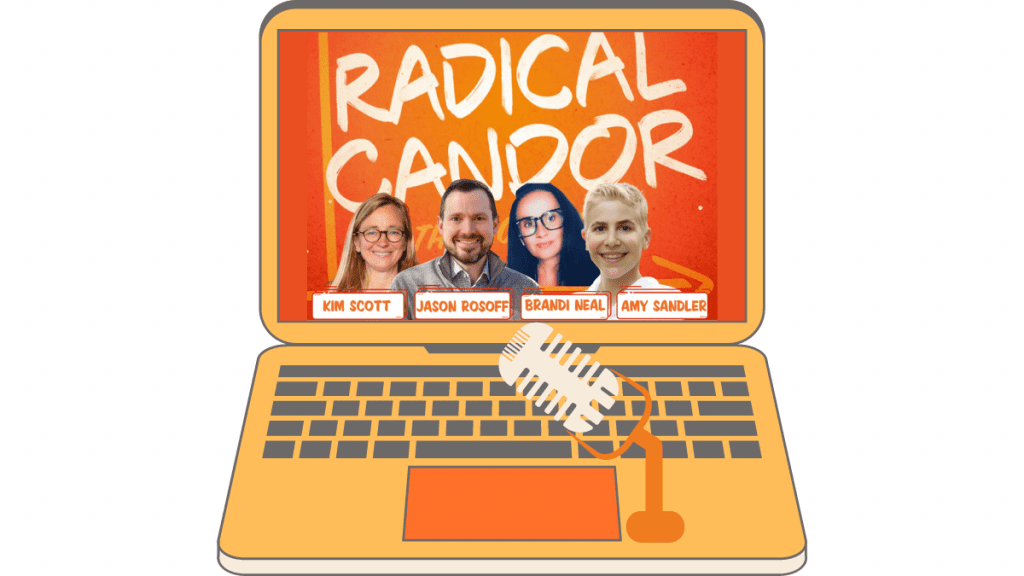 Give the folks you work with who do want to share their stories a chance to share their stories to amplify their voices the way Jason said he's happy to support sharing Amy's blog posts far and wide sharing this podcast far and wide. Give people a chance and amplify unheard voices.

Part of caring personally is respecting people's boundaries. Don't ask people questions that they may be uncomfortable answering and don't assume that because you would be comfortable answering a question another person is comfortable answering that question

Be inclusive and acknowledge and promote visibility. Please don't put people in boxes, whether it's about identity attributes or imposing different vocabulary on them. Let each person decide for themselves, how they want to define and introduce themselves.
Radical Candor Podcast Resources: Coming Out at Work
Have questions about Radical Candor? Let's talk >>
————————————————————————————————————————————————————————————–
Radical Candor Podcast Listeners Get 10% Off The Feedback Loop
Improvising Radical Candor, a partnership between Radical Candor and Second City Works, introduces The Feedback Loop (think Groundhog Day meets The Office), a 5-episode workplace comedy series starring David Alan Grier that brings to life Radical Candor's simple framework for navigating candid conversations.
You'll get an hour of hilarious content about a team whose feedback fails are costing them business; improv-inspired exercises to teach everyone the skills they need to work better together, and after-episode action plans you can put into practice immediately.
We're offering Radical Candor podcast listeners 10% off the self-paced e-course. Follow this link and enter the promo code FEEDBACK at checkout.
Watch the Radical Candor Videobook
We're excited to announce that Radical Candor is now available as an hour-long videobook that you can now stream at LIT Videobooks. Get yours to stream now >>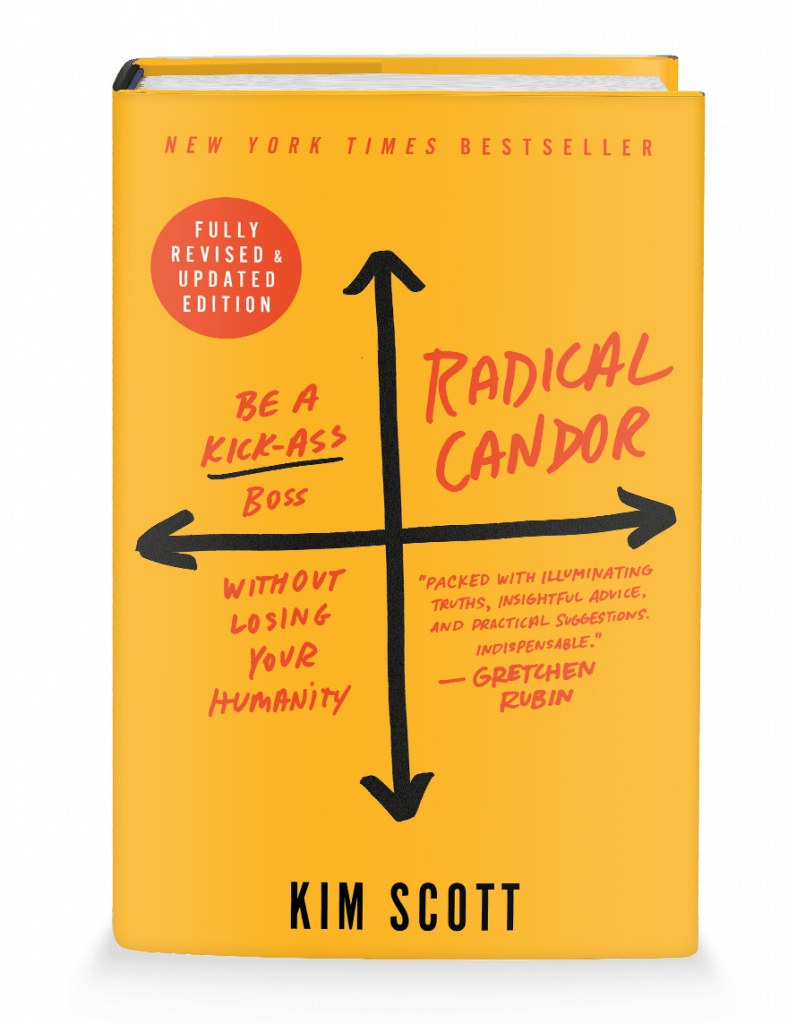 The Radical Candor Podcast is based on the book Radical Candor: Be A Kickass Boss Without Losing Your Humanity by Kim Scott.
Episodes are written and produced by Brandi Neal with script editing by Amy Sandler. The show features Radical Candor co-founders Kim Scott and Jason Rosoff and is hosted by Amy Sandler. Nick Carissimi is our audio engineer.
The Radical Candor Podcast theme music was composed by Cliff Goldmacher. Order his book: The Reason For The Rhymes: Mastering the Seven Essential Skills of Innovation by Learning to Write Songs.
Download our free learning guides >>

Sign up for our Radical Candor email newsletter >>

Shop the Radical Candor store >>

Get Radical Candor coaching and consulting for your team >>

Get Radical Candor coaching and consulting for your company >>

Meet the team >>