Are You a Manager of Managers? Here's How Speak-Truth-To-Power Meetings Can Make Your Workplace More Equitable
One of the most important things any manager of managers can do to foster a culture of Radical Candor is to have so-called "skip-level meetings." I don't love the term "skip level" because it reinforces hierarchy and the whole point of this process is to put hierarchy to the side so that people will actually "speak truth to power." 
What I propose below is a simple process of "speak-truth-to-power" meetings. They can take place instead of a regularly scheduled 1:1 meeting once a year, so the process does not add meetings to your calendar. However, it will take a good deal of emotional discipline.
Need help with Radical Candor? Let's talk!
Here's How Speak-Truth-To-Power Meetings Work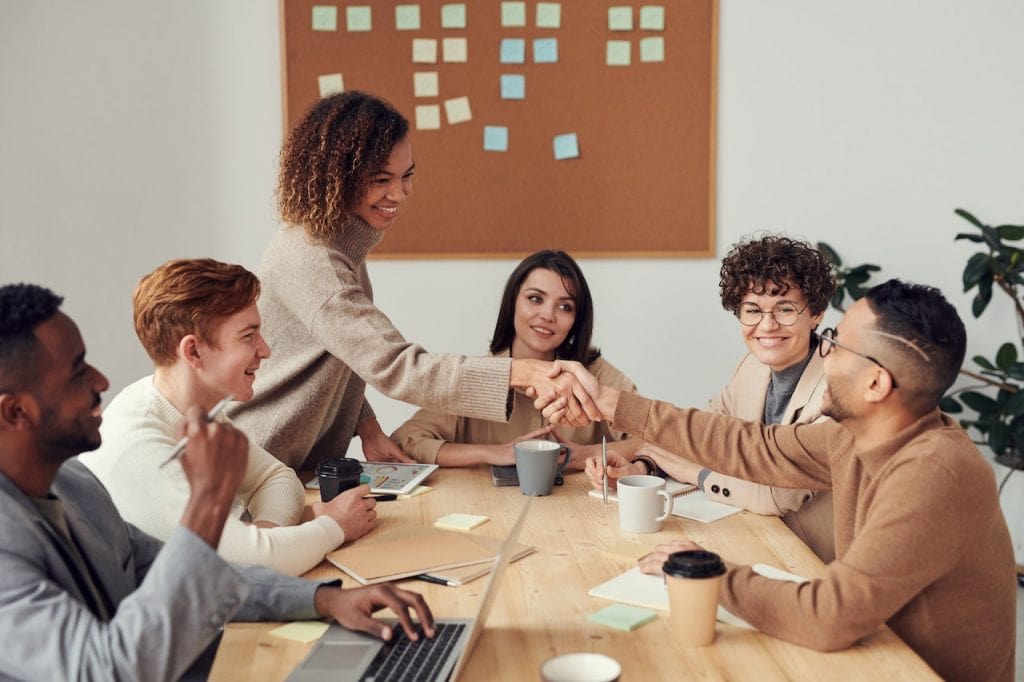 These are meetings with the people who work for your direct reports, without your direct reports in the room, where you ask what they could do or stop doing to be better bosses.
This sounds super hierarchical, but let's face it: the "flat" organization is a myth. Hierarchy is an inescapable fact of life.
The best way to lower the barriers that hierarchy puts between us is to admit that it exists and think of ways to make sure everyone feels they are on an equal footing at a human level despite the structure. To make sure everyone feels free to "speak truth to power."
The rationale for skip-level meetings is that most people are very reluctant to criticize their boss. Plus, managers, especially new managers, will consciously or unconsciously seek to repress criticism rather than encourage it. 
Finding out when this is happening and stamping it out will preserve a culture of Radical Candor and prevent a whole world of misery for the people who work for such a manager.
You have to be really careful with skip-level meetings. They can turn into gripe sessions, and it must be clear that you aren't automatically presuming that the boss, your direct report, is guilty, or that you're unwilling to hear any criticism of your direct report. 
The intent of these sessions is to be supportive of the managers who report to you, not to undermine them. And part of being supportive is knowing when they are screwing up, and helping them address the situation. 
Also, for your own sanity, as well as for the sake of building a Radically Candid culture, it's important that these meetings not encourage people to come running to you instead of talking directly to their boss.
Here are a few rules of thumb I learned for conducting them.
Explain it. Show it. Explain it again.
Explain to each of your direct reports that you have two goals: to help each of them become better bosses and to make sure people on their team feel comfortable giving them feedback directly.
Show you mean what you just said. Start by asking your boss or somebody who has time to do a skip level on you. If you're the CEO, ask a coach or an advisor or a board member to do it.
Never have a skip-level meeting without the prior consent of your direct report. Instead, ask the managers who report to you to explain the whole thing to their teams beforehand. 
It's vital that everyone understands that the meeting with you is in support of, not an attack on, their boss. Then, when you begin the meeting, reiterate that the goal of the meeting is to help the boss get better. 
Remind people that the goal is to create a culture where everyone always feels comfortable giving guidance, especially criticism, directly to their bosses—and that this meeting is a step in that direction, not a substitute for that goal.
More importantly, never have skip-level meetings for some of the people who work for you but not others. It must be clear that this is a routine process undertaken by anyone who has direct reports. 
If you have skip-level meetings only when there are problems on a team, then they will become a punishment rather than a welcome tool to help people develop their management skills.
Ensure the meeting is "not for attribution." Ensure everyone understands that, while the goal is to get everyone comfortable giving feedback directly to their boss, this is a "not for attribution" meeting. 
In other words, everything of import will be shared with their boss, but not who said it.
The rationale for speak-truth-to-power meetings is that most people are very reluctant to criticize their boss. Plus, managers, especially new managers, will consciously or unconsciously seek to repress criticism rather than encourage it. 

Finding out when this is happening and stamping it out will preserve a culture of Radical Candor and prevent a whole world of misery for the people who work for such a manager.
Take notes and project them. Project the notes you take during the meeting, and let people know that you will share them with the manager. 
Encourage people to say something if they find the notes inaccurate. When people speak up, be sure to change the notes and double check they are OK before proceeding. 
It is important to take the notes yourself, rather than asking somebody else to do it. First, it shows you are listening and engaged. Second, it's a great way to learn when you misunderstand something.
Kick-start the conversation. The first of these meetings is often incredibly awkward. You'll have to work hard to earn the trust of everyone in the room.
Generally, it's easiest to start with praise to get people talking, "What is your manager doing well?" Then, "What could your manager be doing better?" Then, "What really sucks?" 
As problems emerge, try to get people to think about solutions, so it doesn't devolve into a gripe session.
But if you're getting a lot of complaints, remind yourself it is a good thing not a bad thing. You are failing only if it is all sweetness and light.
Listen to our Manager of Managers podcast episode >>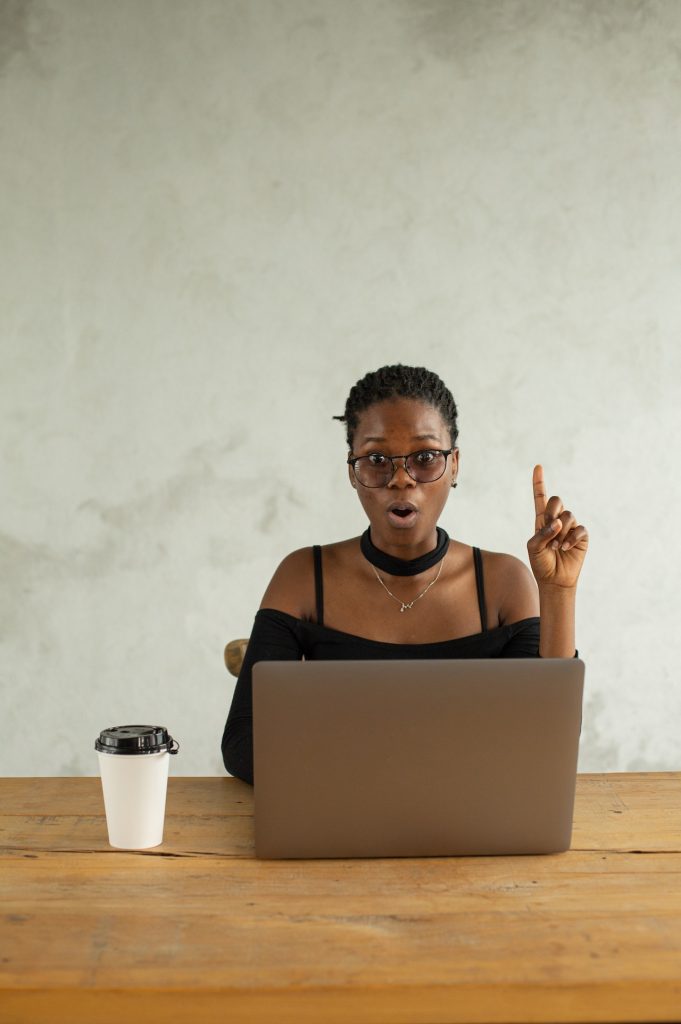 Prioritize issues. Once things get flowing, remind people that often far more issues will get raised than will get fixed. The goal is to make things better—making them perfect is unrealistic. Push the people in the room to decide what the most important issues are and to prioritize those.
Share notes right after the meeting. When there are about eight minutes left in the meeting, ask everyone to look at the notes, reminding them that you'll be sharing the document with their boss momentarily. 
This has a way of focusing the conversation and making people feel accountable for their suggestions. The immediacy—you're going to share this with the person you were talking about eight minutes from now!—makes the conversation feel less like it is happening behind the person's back. 
It also means you don't have to remember to send the notes out to all the participants to double check that everybody is comfortable with them, and then remember to share them with your direct report. 
You do all that in the meeting and spare yourself the unnecessary "next steps" that too often clutter your brain or just don't happen. This also alleviates the anxiety of the person who is being evaluated. They want to know what was said right away!
Ensure that your directs make and communicate changes. Once your direct reports have read the notes you've gathered, work with each to come up with one or two specific things they can immediately change. 
If you're getting a lot of complaints, remind yourself it is a good thing not a bad thing. You are failing only if it is all sweetness and light.
It mustn't be something big and vague like, "Improve my relationships." Much better if it's something smaller but more tangible like, "I will disagree in person, not over email." 
Encourage each of your direct reports to send an email out to their teams explaining what they have learned and what they are going to do differently as a result, and to CC you on the note. Then, encourage them to follow up in the next staff meeting to get a sense of whether people feel this has gone far enough. 
The more visible the change, the better. Review these changes in a follow-up to the skip level meeting, and encourage the team to tell you whether or not they made a difference.
If people feel that no changes were made, or that the meeting didn't make a difference, treat this very seriously. 
In extreme cases, you may want to remove the manager in question from the team—either to return to an individual contributor role, to manage a different team, or to be fired.
Have these meetings once a year for each of your direct reports. The biggest problem with skip-level meetings is that when they start going well, everybody wants them all the time, and you can get skip-level proliferation. 
At one point at Google, I felt like I had a skip-level meeting every other day. They take a lot of energy and focus and can lead to burnout if you have to do too many of them.
I recommend doing it once per year for each of your direct reports, and, if you manage managers, insist that they do the same. 
That way, the process scales and takes you just about seven to eight (an hour per skip level, half an hour per skip-level follow-up) hours a year if you have five direct reports.
Speak-Truth-To-Power Meeting FAQs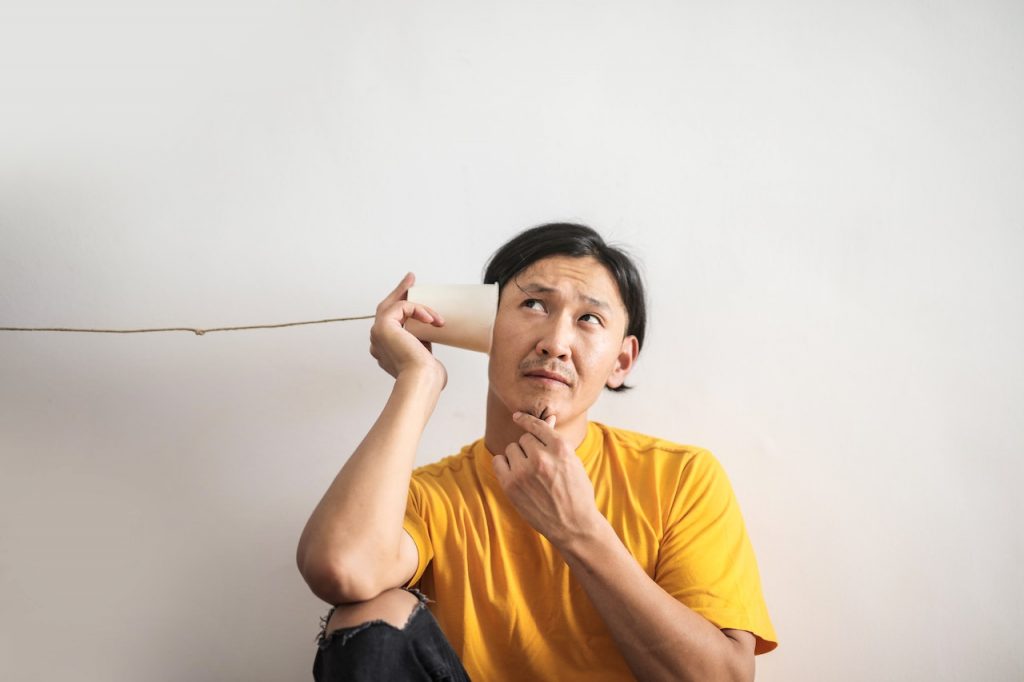 I've worked with dozens of people who've become managers of managers for the first time, and these skip-level meetings were always a source of great interest and anxiety. Here are some of the questions people have asked me most often.
What if it becomes clear that an entire team has lost faith in their manager?
This will rarely happen—in years of doing these meetings, this has only happened to me three times. In each case, I started digging into the problems and found that the manager in question absolutely should not have been managing people.
What if people won't talk?
Break the ice with them. "So everything is perfect?" Also, try to have a couple of issues you have heard about and offer those up. Ask, "If you could change one thing" and then go around the room and put everyone on the spot to answer. Embrace the discomfort!
What if people won't shut up?
If one person is doing all the talking, read faces carefully. If somebody looks as though they agree or disagree strongly, ask what they think. If somebody looks bored, ask, "So, this issue doesn't seem to resonate for you. Are there others on your mind?"If there seem to be more problems than you can cope with, focus the conversation on prioritizing them. Remind people that personality transplants are not available.
How do you strike the right balance between being supportive of the boss you're hearing about and being open to the team's thoughts?
Be careful not to judge or defend the manager about whom you are soliciting feedback. If it feels as though you are fishing for reasons to punish the boss in question, either people will clam up or a gripe session will ensue. Make it clear that your role is not to judge but to pass along the feedback.
If you encounter a really big problem, promise to look into it more deeply. Do not judge anything on the spot. Don't defend or malign the boss you're hearing about. That doesn't mean you can't sympathize with the way people feel, though. 
There's a world of difference between saying, "Wow, I can tell this is stressful. I'm sorry about that. Let's see what we can do to improve the situation," and saying, "Wow, your boss is a micromanager. Don't worry—I'm going to put a stop to this!"
While they may seem daunting at first, speak-truth-to-power meetings are an important part of fostering a culture where everyone is encouraged to give one another feedback that's kind. clear, specific and sincere.  And this will help you build a culture of trust and create a workplace people actually like being part of.
Get the complete Radical Candor guide to better meetings >>
————————————————————————————————————————————————————————————–
Sign up for our Radical Candor email newsletter >>
Shop the Radial Candor store >>
Get more insights from Kim Scott on her Just Work blog >>
Need help practicing Radical Candor? Then you need The Feedback Loop (think Groundhog Day meets The Office), a 5-episode workplace comedy series starring David Alan Grier that brings to life Radical Candor's simple framework for navigating candid conversations.
You'll get an hour of hilarious content about a team whose feedback fails are costing them business; improv-inspired exercises to teach everyone the skills they need to work better together, and after-episode action plans you can put into practice immediately to up your helpful feedback EQ.
We're offering Radical Candor readers 10% off the self-paced e-course. Follow this link and enter the promo code FEEDBACK at checkout.
Watch the Radical Candor Videobook
We're excited to announce that Radical Candor is now available as an hour-long videobook that you can now stream at LIT Videobooks. Get yours to stream now >>