On this episode of the Radical Candor podcast, Kim, Amy and Jason discuss sandwiches. These are not the tasty sandwiches beloved by Joey Tribbiani on Friends. While these sandwiches look delicious on the outside, inside they're stuffed with something you can't quite identify. But, the sandwich maker hopes the two pieces of artisan bread that hold the mystery meat together will make you accept what's inside without too many questions. This false promise of emotional novocaine is better known as the feedback sandwich. Here's why you should avoid the feedback sandwich, which Jason calls "the beautiful lie." 
Listen to the episode:
Radical Candor Podcast Episode At a Glance
Not familiar with the feedback sandwich? Let us explain. While she didn't invent the practice, the feedback sandwich was popularized in the 1980s by Mary Kay Cosmetics Founder Mary Kay Ash. In her 1989 book,
Mary Kay on People Management,
Ash writes:
"Sandwich every bit of criticism between two heavy layers of praise. … A manager should be able to tell someone when something is wrong without bruising an ego in the process. Never giving criticism without praise is a strict rule for me. No matter what you are criticizing, you must find something good to say—both before and after. This is called the sandwich technique."
Touted as a way for managers who are nervous about giving feedback to soften the blow, or a way to give criticism to sensitive employees. While it was popular in the 1980s and 90s, it's fallen out of favor in the past 20 years because it's largely ineffective and people are starting to realize that being "nice" isn't always kind.
The feedback sandwich technique has a high chance of going sideways if the meat in the middle is crucial for the other person to ingest. Folks who receive the feedback sandwich often discard the meat (the criticism) and instead focus on the two delicious pieces of artisan bread (the praise).
This means that while you did actually deliver the criticism, there's little chance the other person retained it.
Radical Candor Podcast Checklist to Avoid the Feedback Sandwich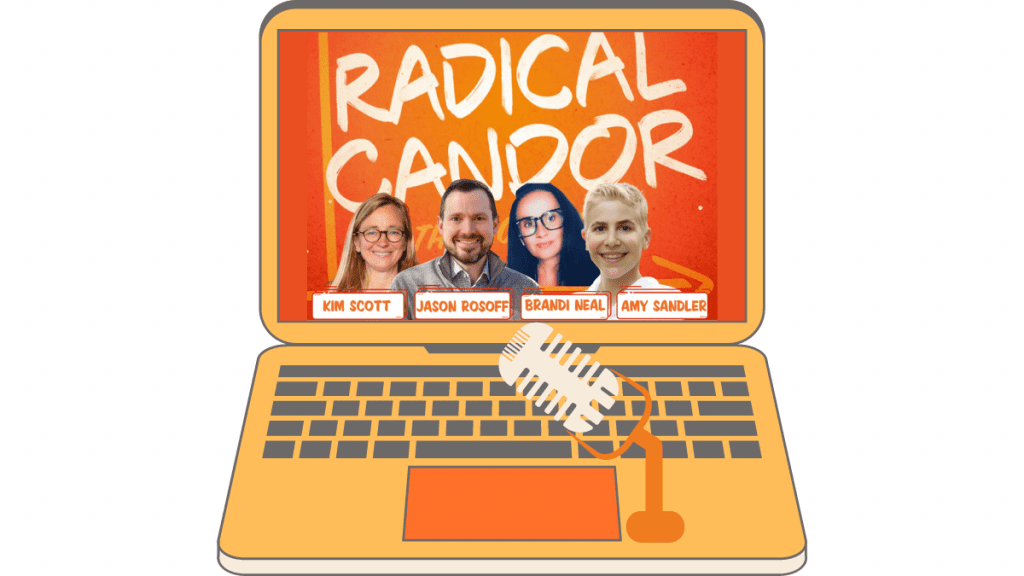 Instead of serving up a feedback sandwich, wrap your feedback in CORN — Context, Observation, Result, Next Steps. For example, some CORN Criticism I received from my boss: "After the meeting when I told you that you said 'um' a lot and recommended a speech coach," (

context

), "you made a brush-off gesture" (

observation

). "This makes me feel like you weren't hearing me and won't go to the speech coach I'm recommending, which would be a shame because if you stop saying um so much you'll be more effective" (

result

). "Go to the damn speech coach! (

nExt stEps

)"

Masking emotion impedes our ability to build real relationships and collaborate effectively with each other. Make sure your feedback is kind and clear, and be present for whatever emotions come up versus trying to gloss over them — in other words, avoid the feedback sandwich.

The problem with the feedback sandwich is that it's hard for the person getting the sandwich to parse all of the information and you don't know how each part of the sandwich lands for that person. The more you layer into the sandwich conversation, the more likely the action the person should take is unclear.

Another problem with the feedback sandwich is that it's not messy, and these conversations often feel messy and that's OK.
Radical Candor Podcast Resources to Avoid the Feedback Sandwich
Have questions about Radical Candor? Let's talk >>
————————————————————————————————————————————————————————————–
Radical Candor Podcast Listeners Get 10% Off The Feedback Loop
Improvising Radical Candor, a partnership between Radical Candor and Second City Works, introduces The Feedback Loop (think Groundhog Day meets The Office), a 5-episode workplace comedy series starring David Alan Grier that brings to life Radical Candor's simple framework for navigating candid conversations.
You'll get an hour of hilarious content about a team whose feedback fails are costing them business; improv-inspired exercises to teach everyone the skills they need to work better together, and after-episode action plans you can put into practice immediately.
We're offering Radical Candor podcast listeners 10% off the self-paced e-course. Follow this link and enter the promo code FEEDBACK at checkout.
Watch the Radical Candor Videobook
We're excited to announce that Radical Candor is now available as an hour-long videobook that you can now stream at LIT Videobooks. Get yours to stream now >>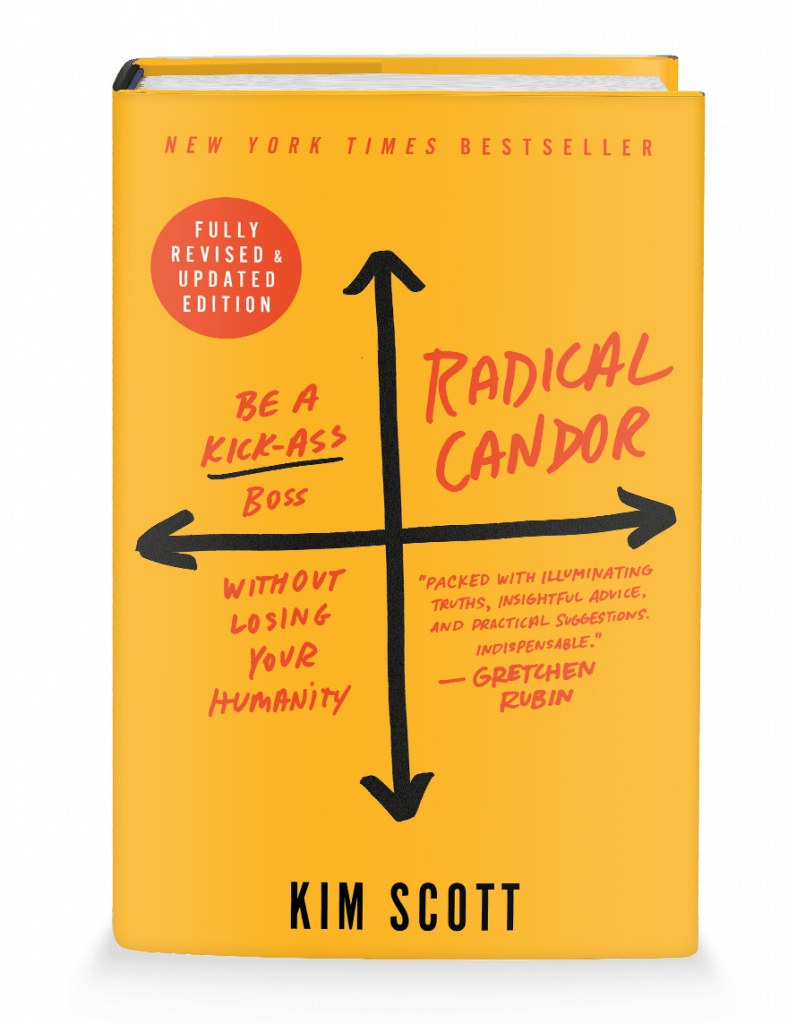 The Radical Candor Podcast is based on the book Radical Candor: Be A Kickass Boss Without Losing Your Humanity by Kim Scott.
Episodes are written and produced by Brandi Neal with script editing by Amy Sandler. The show features Radical Candor co-founders Kim Scott and Jason Rosoff and is hosted by Amy Sandler. Nick Carissimi is our audio engineer.
The Radical Candor Podcast theme music was composed by Cliff Goldmacher. Order his book: The Reason For The Rhymes: Mastering the Seven Essential Skills of Innovation by Learning to Write Songs.
Download our free learning guides >>

Sign up for our Radical Candor email newsletter >>

Shop the Radical Candor store >>

Get Radical Candor coaching and consulting for your team >>

Get Radical Candor coaching and consulting for your company >>

Meet the team >>