To Be Successful at Growth Management, You Need to Know How To Have Radically Candid Career Conversations
Helping each person on your team grow in the direction of their dreams is part of being a kick-ass boss, and it's the key to successful growth management. This is why you can't skip having Career Conversations, or as Gallup refers to them — "stay conversations."
In order to build and retain a successful team and avoid the pitfalls of the Great Resignation, you need to truly understand each person's long-term ambitions and how their current circumstances fit into their life and career goals. You can only achieve this by getting to know each member of your immediate team personally.
Need help implementing Radical Candor? Let's talk! 
The Quick & Dirty On Career Conversations
Each individual person is on their own growth trajectory.
Career Conversations will guide you through career planning
with your direct reports so you can
learn what is important
to them, understand where they want to go and work collaboratively with them to build the best possible plan of action to benefit each individual person as well as the team as a whole.
Only when you get to know your direct reports well enough to know why they care about their work, what they hope to get out of their careers and where they are in the present moment in time, can you put the right people in the right roles and assign the right projects to the right people.
The bottom line is that having Career Conversations with each person who reports directly to you is the only way to understand their growth trajectory. Not only are these conversations crucially important to understanding how to help your people grow, but they're also vital to understanding how you can help them grow relevantly.
According to Gallup, "Great managers serve as coaches who have authentic, frequent, individualized conversations with their people. Coaches give employees the opportunity to vocalize their ideas and feedback, and then they listen to understand … managers need a coaching mindset to have effective conversations that develop employees' unique strengths, cultivate their performance and propel them in their career."
To ensure the Career Conversations you have are both rewarding and effective, Radical Candor recommends a structure for a series of conversations between managers and direct reports created by Russ Laraway, VP of people operations at Qualtrics, who developed a particularly effective approach for having Career Conversations during a difficult period at Google.
First Round: Three Powerful Conversations Managers Must Have To Develop Their People >>
"Career Conversations are exactly what they sound like — discussions about someone's career with an emphasis on their long-term career aspirations. When done well, these should connect a person's past – gaining a detailed understanding of who they are and what motivates them at work through their life story — with their future — the wildest dreams they have for themselves at the pinnacle of their career," Laraway says.
"Only with a detailed understanding of both the path behind them and the dream in the distance is it possible to plan a path forward right now."
According to The Predictive Index, the No. 1 skill employees feel their manager lacks is communication. So you can either not engage with your team and then get surprised when someone hands in their resignation or…
"You can be a part of that conversation from the beginning and contribute to this decision-making as a trusted advisor," Laraway says. "In this case, it might still be the right thing for someone to leave, but at least you've had some time to prepare for that departure. Maybe you can reduce the time that there's a gap. You'll save the company cycles in trying to figure out what to do to retain this person."
Listen to our 'Stay Conversations' podcast episode >>
What's more, having regular Career Conversations can help you retain the institutional knowledge that comes with having long-term employees.
"Being part of a fast-growing company, I cannot afford to lose our people and the institutional knowledge they hold, so I need to stay close to their needs and identify challenges before they become unsolvable problems. Customizing my management style to each one of my team members helps to get them engaged with their job and the mission we are pursuing," Maribel Olvera, SVP at The Predictive Index, says in the report.
"Showing interest in their success and challenges by exploring these topics during a stay interview increases their knowledge of being appreciated and allows me and other leaders to solve any issues before an exit is needed."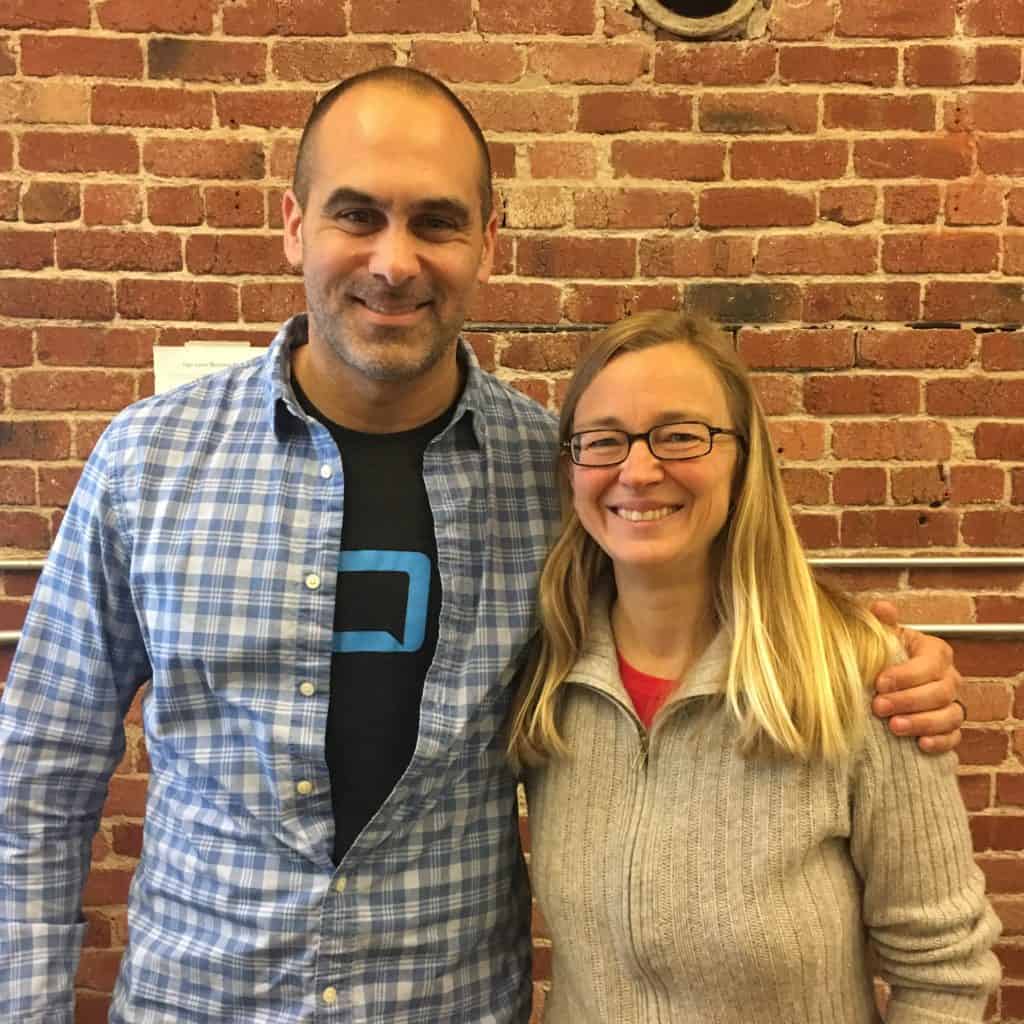 As Russ says, "Be their Barbara Walters. Take an hour to get to know your employees." Another way to put is more Kim Scott, less Michael Scott.
via GIPHY
Ready to get started? We recommend you begin having Career Conversations with people you've been working with the longest. Russ has created a Career Conversations tool you can use with your team!
Start with the Past – Life Story
The first step is understanding people's motivations and values, the things that drive them. It's amazing what you can learn from a person's life story if you pay close attention to, and ask about, their major pivots and transitions. Why did they make those choices? What did those transitions teach them about what they love and hate about their work?
Talk about the Future – Dreams
Step two is understanding where people want to be at the pinnacle of their careers. While some bosses are skeptical that younger workers know what they want to be when they grow up, everyone has dreams, and you just have to help people make them a little more tangible. Other managers worry about asking their reports to hone in on a single vision too early in their careers.
Don't use these concerns as excuses to avoid having Career Conversations. People change, and their dreams can change. This is why it's important to have regular Career Conversations. Just like soliciting criticism from your team, it's not a one-and-done practice.
Plan for the Present – Career Action Plan
With an understanding of the past and the future, you can now create a relevant and thoughtful action plan with clear owners and clear timelines. (Listen to Career Conversations on the Radical Candor podcast.)
Once you've gotten the hang of these conversations, you'll look forward to them. They are your single biggest opportunity to move up on the "Care Personally" axis of the Radical Candor framework. In fact, these conversations are the very first thing we recommend you do when rolling out Radical Candor with your team.
Yes, Career Conversations do take time, but they can occur in your usual 1:1 slots. And they will generate some of the most enjoyable and productive conversations you have as a boss.
"A lot of times when we think about career, we're a broken record, stuck on: what's next, what's next, what's next. People are hungry to know what their next job will be, or when that next promotion is coming," Laraway says in First Round Review.
"If people feel like they've got a manager who's got their back and investing them in a differentiated way, it's a different result. If we're being explicit about doing some things in their current role that can take them toward the end goal in their career, that helps reduce the ants in their pants a little bit. People tend to want to stay put."
Get the Career Conversations tool >>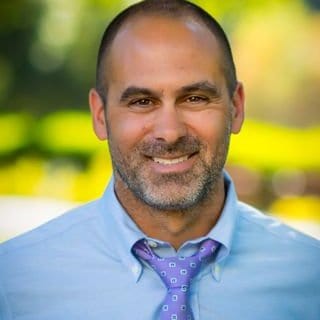 There are few pleasures greater than being part of a team where everyone loves their job and loves working together, and it's absolutely within your power to build a team that looks forward to coming to work every day.
Read our Career Conversations post by Russ Laraway to learn more about how to have effective conversations with your team. Get Russ's book: When They Win, You Win: Being a Great Manager Is Simpler Than You Think
*This post was updated 05/26/23
————————————————————————————————————————————————————————————–
Need help practicing Radical Candor? Then you need The Feedback Loop (think Groundhog Day meets The Office), a 5-episode workplace comedy series starring David Alan Grier that brings to life Radical Candor's simple framework for navigating candid conversations.
You'll get an hour of hilarious content about a team whose feedback fails are costing them business; improv-inspired exercises to teach everyone the skills they need to work better together, and after-episode action plans you can put into practice immediately to up your helpful feedback EQ.
We're offering Radical Candor readers 10% off the self-paced e-course. Follow this link and enter the promo code FEEDBACK at checkout.