Video Tip: Embrace the Discomfort When Asking for Radical Candor
We talk a lot about how to give feedback, how to be helpful, humble, immediate, how to balance praise and criticism, etc. But as hard as it is to try to be good at giving feedback, it can be even harder to try to get the feedback you need. We can help you embrace the discomfort when asking for Radical Candor.
Does this sound familiar?
"Hey, can you give me some feedback on this project?

"Sure!"

"How do you think I'm doing?"

"You're doing great."

"Oh cool, thanks."
This happens all the time. People accept these short replies as feedback, but really they're just letting the other person out of the question. You need to dig a little deeper to get clear, specific feedback.
Here's our advice, captured on video in Kim Scott's Betterworks Goal Summit talk in 2016:
Embrace the discomfort
Ask someone how you could do better, and then stop talking. Let them give their quick, easy response, but then keep silent and wait for them to fill the silence with more details.
You'll learn more about why they think things are great, or you'll finally get to hear some of the things they think could improve.
Most people will try to wriggle out of the conversation. They probably didn't see your question coming, and so they feel immediately wary. "Really everything is fine," they may insist.
Their discomfort will make you feel uncomfortable, and you may find yourself reassuring them by nodding and offering an "I'm glad to hear that." Don't do this. It's essential that you prepare yourself for these scenarios in advance and commit to sticking with the conversation until you have a genuine response.
After asking for feedback, stop talking and "embrace the discomfort." People will feel uncomfortable about answering your question and giving you feedback.
Don't let them off the hook to try to make them feel better. Instead, count to 7 and commit to allowing the other person to speak first. When it's clear you're not going to break the silence, the other person will speak up to fill the silence. It will be easier for them to say something than to say nothing.
If that doesn't work, try asking the person to come back to you the next day with some specific suggestions for you.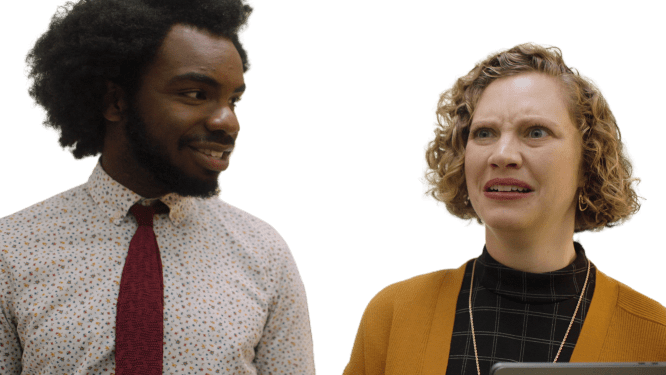 (This post was updated Aug. 2, 2022)
——————————————————————————————————————————————————————
Have questions about Radical Candor? Let's talk >>
Need help practicing Radical Candor? Then you need The Feedback Loop (think Groundhog Day meets The Office), a 5-episode workplace comedy series starring David Alan Grier that brings to life Radical Candor's simple framework for navigating candid conversations.
You'll get an hour of hilarious content about a team whose feedback fails are costing them business; improv-inspired exercises to teach everyone the skills they need to work better together, and after-episode action plans you can put into practice immediately to up your helpful feedback EQ.
We're offering Radical Candor readers 10% off the self-paced e-course. Follow this link and enter the promo code FEEDBACK at checkout.