3 Lessons On Coaching From an Oura Ring
It was right before I was set to ring in the 2021 holidays, at an Urgent Care in Palm Springs, when I first heard the acronyms GERD (Gastroesophageal reflux disease) and LPR (laryngopharyngeal acid reflux disease).
They had not been on my BINGO card, but, just like PPE, languishing, and the SWIFT banking system, we're learning a lot of new words and acronyms lately. 
Apparently, I was not alone with my symptoms since all the P-related shelves (Pepcid, Prilosec, Prevacid, Pepto-Bismol) were bare. Hello, fellow Pandemic stomach sufferers!
We like to say that Radical Candor — Caring Personally while Challenging Directly — is measured not at the speaker's mouth, but at the listener's ear. In other words, how does what you say or do land for the other person? 
In this case, my body was giving me a clear challenge, telling me I need to take better care of it.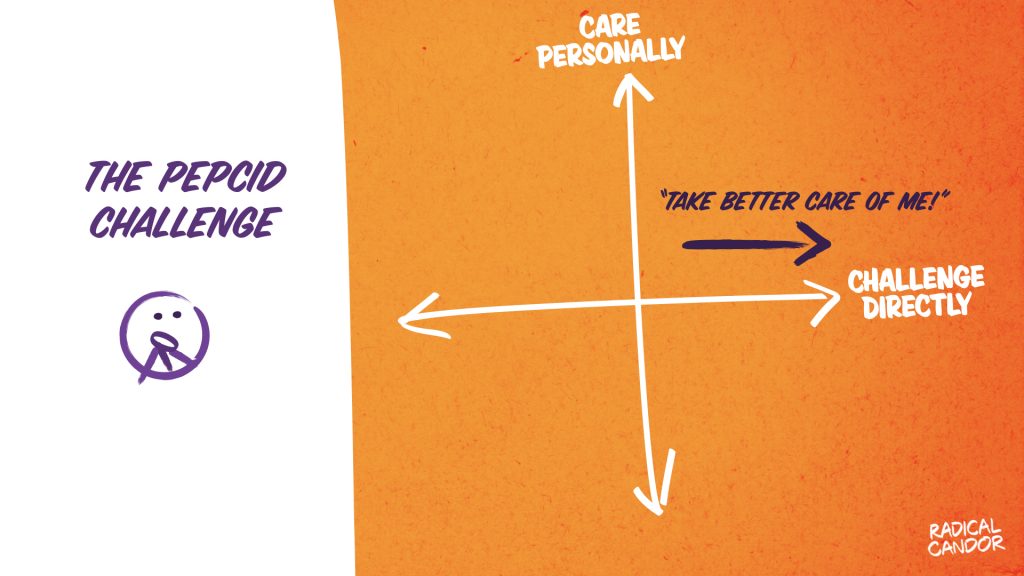 My first thought: a puppy. Specifically, a 100 lb. Newfoundland/Retriever like Grizz, my best friend who passed away five years ago. 
What better way to get my body happily moving than the unconditional love, soft wet nose, and frequent walks a puppy would bring?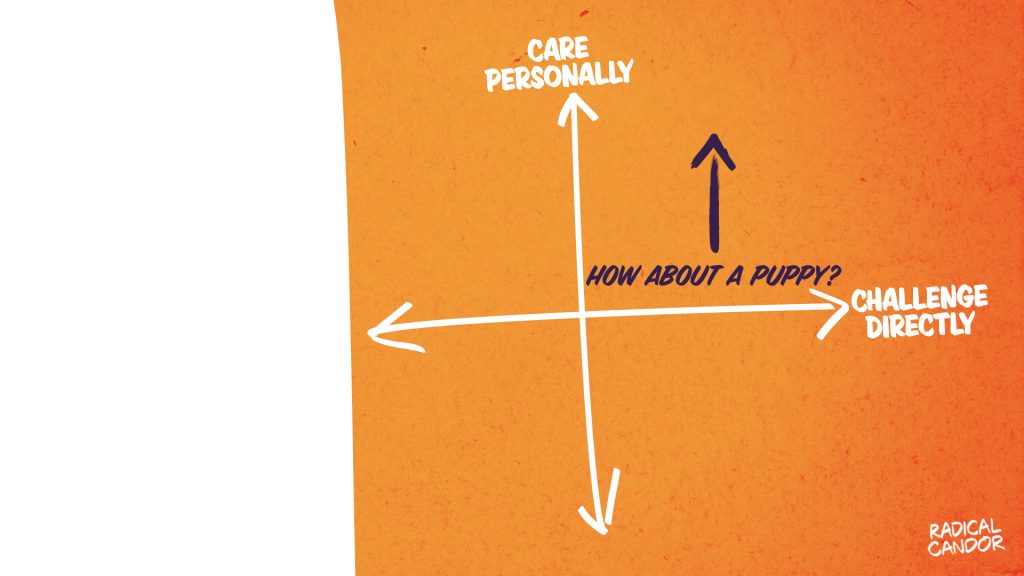 I challenged myself right back, asking about my upcoming travel plans and how that might work (or not) with a puppy.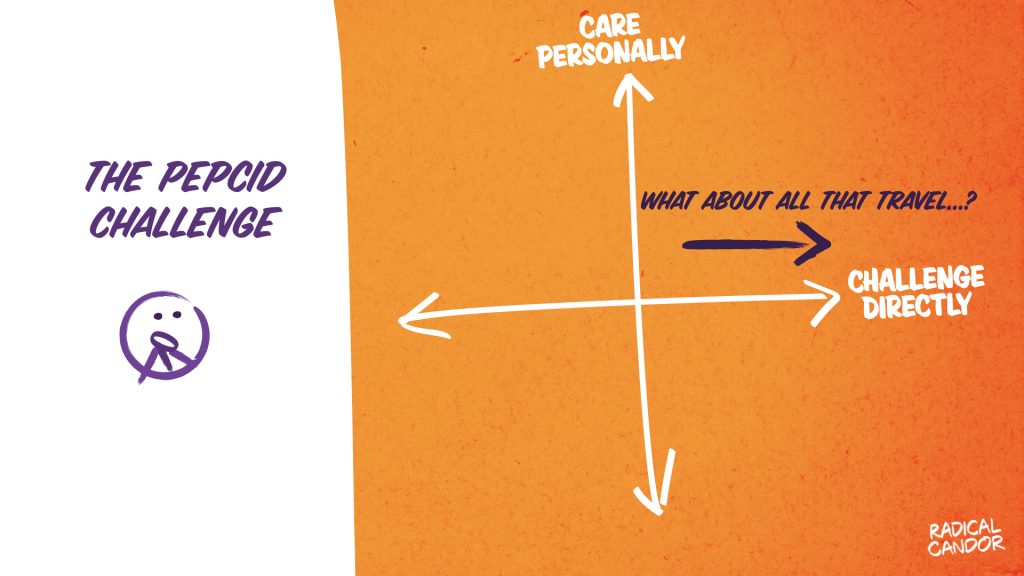 Radical Candor is practiced in one-on-one conversations with the people you work with, each person sharing their perspectives humbly. "Here's how I see it, how do you see it?" 
It's a bit trickier to do this on your own…but I've had a lot of practice, especially the last two years living in relative solitude.
After a Radically Candid conversation with myself, I got an Oura ring. The ring measures my activity and sleep and provides me with a customized "readiness" score telling me just how ready I am to take on the stressors of the day.
It's no puppy. But I can bring it with me on a plane and it doesn't bark or pee during workshops. I've grown surprisingly attached to it. 
In many ways, the ring has been an amazing coach for me. In others, not so much. 
Here are three things I've learned from my relationship with my Oura ring to help you better understand the kind of coaching you might need, and how to be a better coach for the folks you work with, too.
KNOW WHAT KIND OF COACHING YOU – AND THE PEOPLE YOU WORK WITH – NEED
The ring gives me validation. As a "recovering perfectionist," this (alas) remains a big one for me. 
I'm now reluctant to go for a walk without my ring because I want to make sure I "get credit" for it. Intellectually I know is ridiculous because my body is the one getting credit for the walk, whether the ring measures it or not. 
Not everyone needs this kind of validation. Recently I reunited with friends I've known for four decades. We met at summer camp back when listening to Madonna on a yellow Walkman was the coolest thing in the world; we've stayed connected through a variety of life stages and hairstyles. Spending time with these friends was just the nourishment I needed after these past two years.
Our time together also reinforced for me that The Ring is not for everybody.
One woman in the group, a dedicated runner and disciplined athlete, said she would find a ring telling her what to do super annoying. Not me. That little nudge from the ring is just enough to get me off my butt at the end of the day to make sure I meet my activity goals. 
My relationship with my Oura reminds me why I teach meditation and Radical Candor; these practices become a virtuous feedback loop where I continually learn, practice and teach; rinse and repeat.
I need built-in external accountability to keep me on track; my more intrinsically-motivated friend doesn't need a ring to encourage her to do her daily 7 a.m. runs. Just like Nike, she just does it.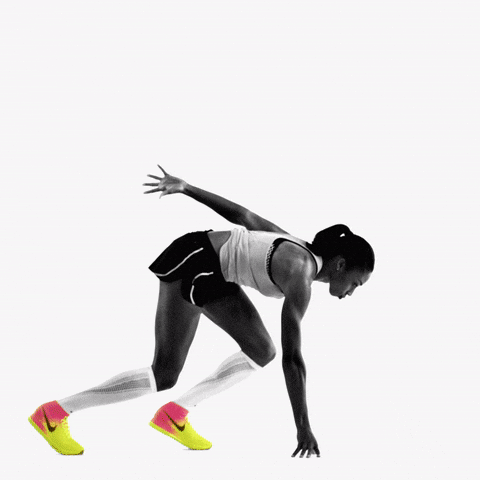 Apparently I need an overpriced ring with a monthly membership fee to help me channel my inner Goddess of speed, strength and victory to get myself off the couch. 
In many ways, the best managers are motivating, validating coaches, too. In a Harvard Business Review article "The Leader as Coach" — published just a few months before the pandemic shut the world down in March 2020 — London Business School's Hermenia Ibarra and University of Oxford's Anne Scholar note: "An effective manager-as-coach asks questions instead of providing answers, supports employees instead of judging them, and facilitates their development instead of dictating what has to be done." 
At Radical Candor, we view good managers as thought partners: encouraging, empowering and enabling the people they work with. But too often, rather than being a thought partner, we end up being a micromanager (raises hand) or an absentee boss. 
To carry through with the ring analogy, it would be ridiculous if my ring nudged me every few seconds to tell me how great I was. "Wow, Amy, you're still breathing. You're amazing!" One of the biggest issues people have with praise is when it's vague; it lands like a load of BS. 
It also wouldn't be effective if the ring didn't provide me with any data or encouragement. Every morning when I wake up, it gives me my sleep scores and provides my daily-readiness score.
Those everyday updates are a welcome reminder; they show me that the ring is paying attention to me and committed to my ongoing success. 
When it comes to my Oura ring, its proportional nudges feel like "thought partnership" to me. The same functionality feels like micro-management to my more intrinsically-motivated friend. 
Do you know yourself – and the people you work with – well enough to know what thought partnership looks like for each of you? 
MEASURE THE RIGHT THINGS
Back to that reunion weekend. We got together on a Thursday night, departed on a Sunday evening; what ensued was a non-stop 72-hour conversation; punctuated by walking/running, cozy couch time, enjoying the sunshine of the rocky Massachusetts coast with one 60-degree day, and then a snowstorm the following day. 
While the seasons changed overnight, another thing that changed was the amount of sleep I was getting. 
Every evening, well before 9 p.m., my Oura ring lets me know that my ideal bedtime is approaching; on this weekend, though, I wasn't getting to bed until 2 a.m. I couldn't bear to leave the heartfelt connection. 
My empty emotional cup was getting filled by spending time with friends — actual human beings in real life rather than via Zoom — but my ring was growing deeply concerned.
I opened the app on Saturday morning and saw that my "readiness" score was tanking; the message it had for me: "Not all days are made for breaking records, Amy." When I ignored its request for more sleep that night, the message the next day was, "You really need to take it easy."
Kim Scott often talks about how what gets measured gets managed. My ring is great at measuring certain things. 
But what it didn't measure was how my heart felt. 
A full heart feels a whole lot better than heartburn.
EXPAND THE DEFINITION OF WELL-BEING
One reframing of the Great Resignation has been to call it the Great Disconnection, noting a 2019 report by The Institute of Leadership and Management which found that for 77% of respondents, building close relationships with colleagues was the most important factor in determining job satisfaction. 
I know that feeling deeply connected with the Radical Candor team — as well as doing meaningful work that's aligned with my purpose — is in large part why I feel I have thrived the past two years, GERD-notwithstanding.
I know myself well enough to know that to support my overall well-being, I needed to optimize for in-person emotional and social connection over sleep that weekend. It wasn't a tradeoff my body could make forever, but for a few days it was just the right thing.
In a Forbes piece called "The Future of Work is Employee Well-Being," Jeanne Meister notes that employee well-being has expanded beyond physical wellness to include other "pillars" such as emotional, financial, social, career and community well-being, as well as a sense of purpose.
At the heart of this more expansive view, Meister writes, is the "growing need for flexibility in where, when, and how employees work…leaders now view well-being not just as an employee benefit but as an opportunity to support employees in all aspects of their personal and work lives."
One way to do this is through what Russ Laraway calls Career Conversations, conversations to help us understand the people we work with and support them growing in the direction of their dreams. 
I envision that one day – probably not too far away – my Oura ring could move beyond measures of sleep, activity and "readiness" and incorporate a more holistic view of well-being; as Dr. Richard Davidson of the University of Wisconsin's Center for Healthy Minds outlines, a skill you can develop through training on resilience, outlook, attention and generosity.
In the meantime, you can find me on Petfinder looking at puppies.
————————————————————————————————————————————————————————————–
Need help practicing Radical Candor? Then you need The Feedback Loop (think Groundhog Day meets The Office), a 5-episode workplace comedy series starring David Alan Grier that brings to life Radical Candor's simple framework for navigating candid conversations.
You'll get an hour of hilarious content about a team whose feedback fails are costing them business; improv-inspired exercises to teach everyone the skills they need to work better together, and after-episode action plans you can put into practice immediately to up your helpful feedback EQ.
We're offering Radical Candor readers 10% off the self-paced e-course. Follow this link and enter the promo code FEEDBACK at checkout.