There is an order of operations to practicing the principles of Radical Candor. The first thing to do is to ask for criticism, especially if you're the boss. But how can you do this in a way that's not awkward? On the latest mini-episode of the Radical Candor Podcast, Kim explains how to solicit feedback with a simple four-step process.
Listen to the episode.
Radical Candor Podcast Mini Episode At a Glance
These four tips can help you solicit Radical Candor more easily.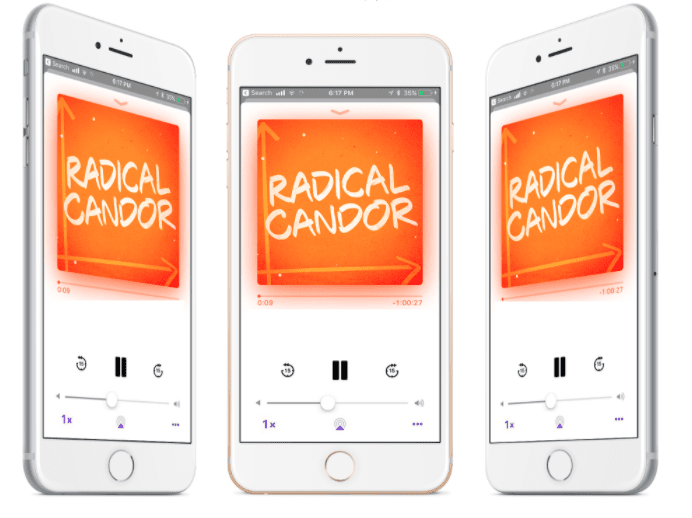 Have a go-to question
It's awkward to ask people to tell you frankly what they think of your performance — even more awkward for them than it is for you. We recommend that you come up with a go-to question. There are three elements to a good go-to question.
Don't ask a question that can be answered with a yes or a no, or an "Oh, no, everything is fine."
Your question must sound like you — something you would naturally say.
Your question must be adapted for the person you're talking to.
Embrace the discomfort
Most people will try to wriggle out of the conversation. They probably didn't see your question coming, and so they feel immediately wary. "Really everything is fine," they may insist. Their discomfort will make you feel uncomfortable, and you may find yourself reassuring them by nodding and offering an "I'm glad to hear that." Don't do this. It's essential that you prepare yourself for these scenarios in advance and commit to sticking with the conversation until you have a genuine response.
One technique is to count to six before saying anything else, forcing them to endure the silence. The goal is not to be a bully but to insist on a candid discussion — to make it harder for the person to say nothing than to tell you what they're thinking. If they can't come up with anything on the spot, you can always arrange a time to meet again. If counting to six doesn't do the trick, ask the question again. And again if necessary.
Listen with the intent to understand, not to respond
Listen to and clarify the criticism — but don't debate it. Try saying, "So what I hear you saying is . . ."
Reward candor to get more of it
Once you've asked your question and embraced the discomfort and understood the criticism, you have to follow up by showing that you really did welcome it. You have to reward the candor if you want to get more of it.
Learn more about these four steps >>
————————————————————————————————————————————————————————————–
Just Work is Available Everywhere Books are Sold!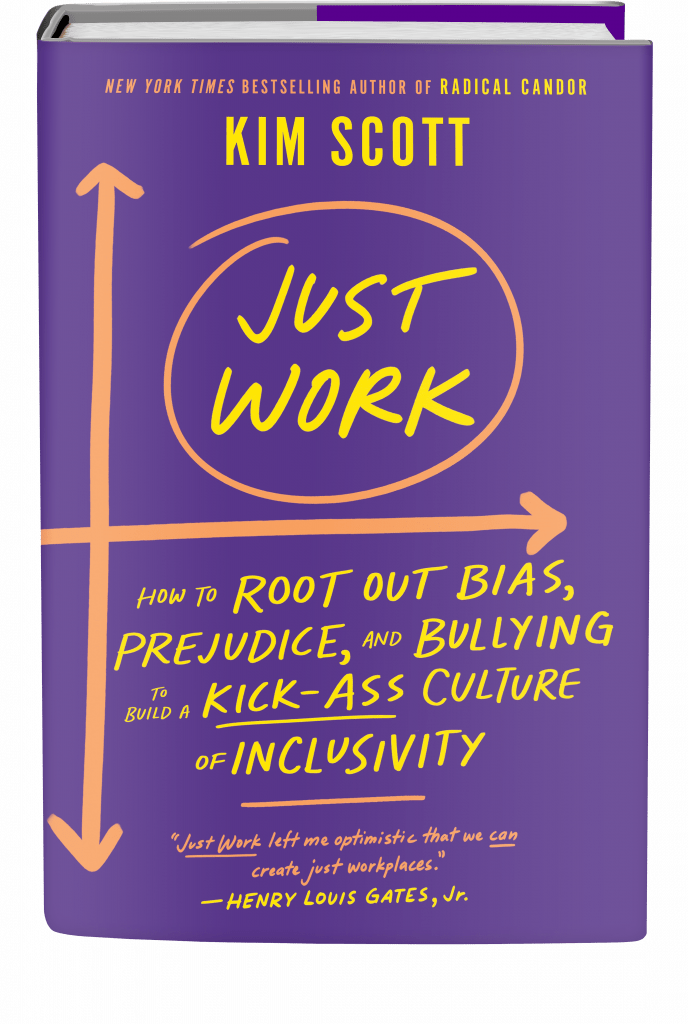 Order Kim's new book, Just Work: How To Root Out Bias, Prejudice, and Bullying to Create a Kick-Ass Culture of Inclusion, to learn how we can recognize, attack, and eliminate workplace injustice ― and transform our careers and organizations in the process.
We ― all of us ― consistently exclude, underestimate, and underutilize huge numbers of people in the workforce even as we include, overestimate, and promote others, often beyond their level of competence. Not only is this immoral and unjust, but it's also bad for business. Just Work is the solution.
Just Work is Kim's new book, revealing a practical framework for both respecting everyone's individuality and collaborating effectively. This is the essential guide leaders and their employees need to create more just workplaces and establish new norms of collaboration and respect. Read more >>
Radical Candor Podcast Listeners Get 10% Off The Feedback Loop
Improvising Radical Candor, a partnership between Radical Candor and Second City Works, introduces The Feedback Loop (think Groundhog Day meets The Office), a 5-episode workplace comedy series starring David Alan Grier that brings to life Radical Candor's simple framework for navigating candid conversations.
You'll get an hour of hilarious content about a team whose feedback fails are costing them business; improv-inspired exercises to teach everyone the skills they need to work better together, and after-episode action plans you can put into practice immediately.
We're offering Radical Candor podcast listeners 10% off the self-paced e-course. Follow this link and enter the promo code FEEDBACK at checkout.
The Radical Candor Podcast theme music was composed by Cliff Goldmacher. Order his book: The Reason For The Rhymes: Mastering the Seven Essential Skills of Innovation by Learning to Write Songs.
Sign up for our Radical Candor email newsletter >>
Shop the Radical Candor store >>