5 Ways to Combat Zoom Fatigue from the Radical Candor & Just Work Teams
I've been working from home for almost a decade but I have spent more time in video conferencing meetings this past year than the previous nine years combined. And even though I have a wonderful job with amazing people who walk the Radical Candor talk, I have never been so exhausted or felt less productive. 
I started asking myself why I seem to struggle to complete simple tasks or maintain focus for any significant length of time (you don't want to know how long I put off writing this article), and I realized that in all of my previous work-from-home jobs I often worked asynchronously and rarely, if ever, used video conferencing tools like Zoom. 
Yes, part of my exhaustion and lack of attention span is pandemic-related — half of my family got Covid-19 and both of my grandparents died not from Covid, but because of it. But personal tragedies aside, I also wondered: Is Zoom fatigue a thing?
It turns out talking to people on your computer all day can cause significant amounts of physical and psychological stress. In the first Zoom fatigue peer-reviewed study of its kind published in the journal Technology, Mind and Behavior, Jeremy Bailenson, director of Stanford University's Virtual Human Interaction Lab notes, "Excessive amounts of close-up eye gaze, cognitive load, increased self-evaluation from staring at video of oneself, and constraints on physical mobility" can make you feel a little bajiggity.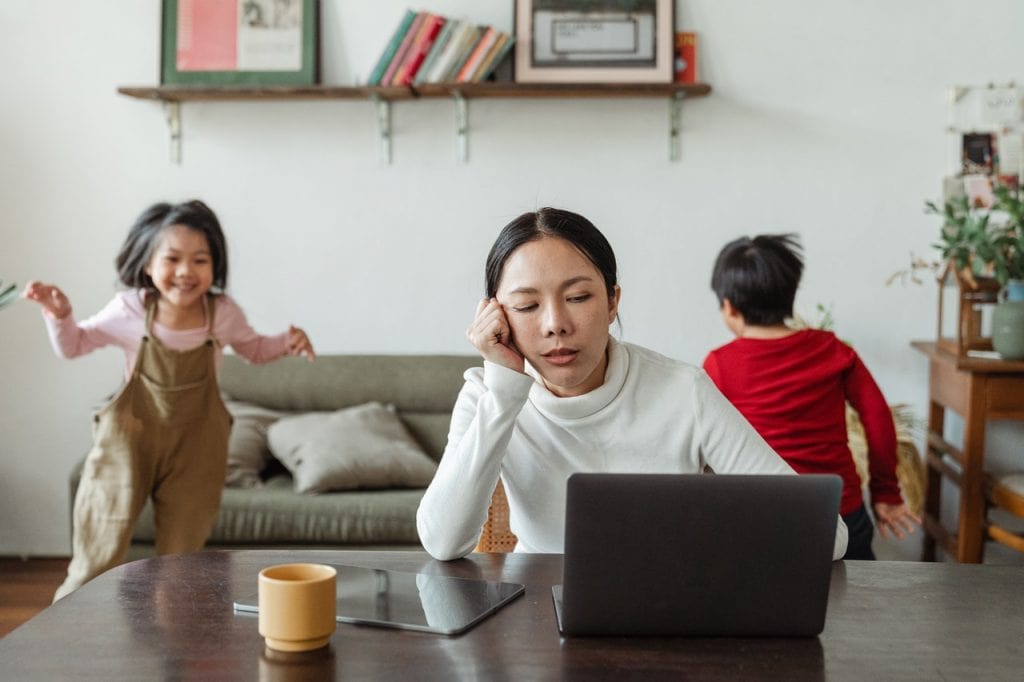 In fact, according to the Wall Street Journal, even the CEO of Zoom has experienced Zoom fatigue.
Personally, the excessive self-evaluation (Do I really look like that when I'm talking? Why didn't anyone tell me I don't have an upper lip when I speak?) and the constrain on physical mobility are the factors that contribute most to my Zoom distress. If you are experiencing Zoom fatigue, I crowdsourced the Radical Candor and Just Work teams for some remedies.
Get Off Your Screen and Onto Your Phone
Talking on the phone is making a comeback. If you haven't used your phone for actual talking in years, now is the time to get reacquainted with it. 
"When it comes to your meetings, what kind of conversation does this actually need to be? Lately, I have been having my 1:1s with Jason (my manager) on the phone; I like to be by the computer so I can take notes, but we don't need to do video," says Radical Candor Chief Content Officer Amy Sandler.
"Or we'll start with video to say hi and then switch to audio-only. If there is something to discuss that I don't need to take notes on, I enjoy walking while having these calls with Jason."
Kim Scott, Radical Candor and Just Work author and co-founder of both companies, seconds this. "Offer to do a walk and talk instead of a Zoom and talk," she says.
If it's a one-on-one meeting and/or you don't need to share your screen to accomplish your goals, opt for a phone call instead of a video meeting. 
Develop Your Own Personal Relaxation Routine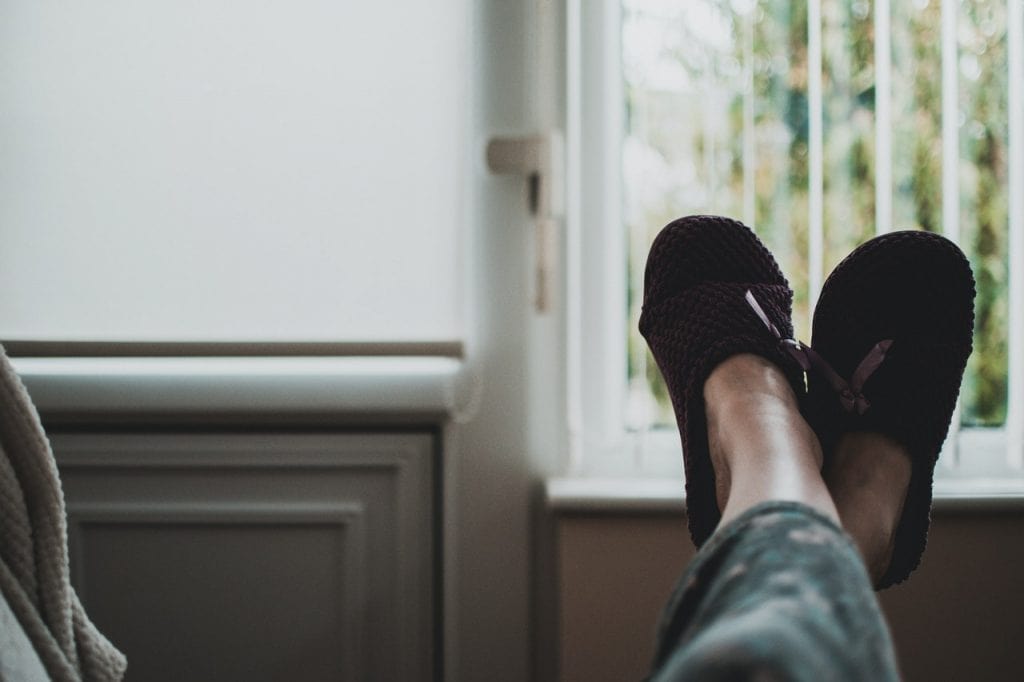 Between Zoom fatigue and uncertainty about a pandemic that's stretched into a second year, not to mention Zoom schooling your kids and other personal and familial responsibilities, you might be wound a little tight these days. 
You know that long-term stress is bad for your physical and mental health. And while I know it's akin to finding a unicorn, try to develop a personalized relaxation routine that helps you unwind at the end of the day.
"I have instituted a nighttime routine to help me decompress every day — some quiet time for me to be with myself," says Radical Candor Operations Director Nora Wilcox. 
"At the same time every night, I pour a cup of tea, grab a piece of chocolate (Hu Kitchen & JoJo's are my fave) and either read a book or watch a couple of episodes of whatever I'm streaming. I have been enjoying finding shows on Netflix that have lots of seasons so I have something I can watch over a long period of time."
My relaxation routine includes a lot of true-crime shows and a weekly virtual breathwork meditation class (anyone can sign up, which means you can sign up). While this class does take place on Zoom, everyone is muted and you're lying down with your eyes closed so you're not dealing with any of the things that make Zoom stressful and you're having a collective experience with other people from all over the country.
If meditating is not your thing, this type of meditation is perfect for you. "It's a two-part breath that's done lying down," explains Breathwork Practitioner Beth Hardin, founder of Beth Hardin Healing. 
"The first breath is an inhale through the lower body, the second breath is through the chest, and then you exhale out your mouth. It's an active breathing meditation that's beneficial for everyone but is particularly helpful for people who struggle with meditating. Because it requires your participation and doesn't require you to sit still, it helps you get out of your head and into your body."
If you want to move around while you're breathing or yell into a pillow, both of those things are encouraged — yelling into pillows is now a regular part of my day. Attending this class every Wednesday has been immensely beneficial for my mental health. After class, I feel super relaxed and even a little bit happy, an emotion I haven't been too familiar with the past 18 months.
A few months before the pandemic picked up steam in 2020, Amy (who also teaches the aforementioned breathwork) started practicing Qi Gong with Fabrice Piche, an expert in the Taiji Qigong Shibashi form, who has been delivering Qi Gong via Zoom/video conferencing for a decade.
"My weekly Qi Gong sessions with Fabrice and another friend have provided me with tools to improve my posture, overall well-being, and energy levels," she says.
"What I love about Qi Gong is that it has been a powerful counterweight to all the time that I am spending sitting at my desk in front of the computer. Even though I am doing these sessions over Zoom, there are a few differences between them and a typical Zoom meeting: 
I am usually standing up at a distance; I watch Fabrice do the postures and usually don't watch myself as I do them, except to check alignment. 

I am standing and moving when we are doing the active forms.

When we are doing a meditation practice, my eyes are closed.
After a year of study, my favorite practice remains yawning and then laughing. Yes, you can try that one at home!"
For Kim, it's doing things that get her out of her head and allow her to just chill. "I spend more time watching mindless T.V. shows than I ever have in my life," she says. 
Schedule A Meeting-Free Day Each Week
If being camera-ready five days a week is making you anxious, consider picking one day each week where you either don't schedule any meetings or don't turn on your camera.
"I have recently started to have call-free Fridays whenever possible," Nora says. "I have found that I wrap up the week feeling much less anxious about all the things that didn't get done when I have that day to catch up on stuff and to just be off-camera the whole day. It also enables me to only book internal calls or other priority calls on this day, as needed."
Trier Bryant, CEO of Radical Candor's sister company Just Work, tells me that she is so used to video meetings that she does not experience Zoom fatigue, but she asked some friends for tips. 
"Turn off the self-view on Zoom so you aren't sitting there looking at yourself," she says, "and normalize camera-off meetings for certain times during the day or certain days a week."
Talk to Each Other Like Human Beings
Maybe your instinct during meetings is to jump right into the agenda and get the meeting over with as fast as possible. A better approach might be to actually take some time at the top of the meeting to check in with other folks on the call versus plowing ahead with your list.
"Commit the first five minutes of the meeting to genuinely catching up with meeting participants," Trier says. 
Kim concurs. "Try to connect at a human level about a shared experience," she suggests. "Personally, I try to share something about how I'm coping with these times and to learn something about how others are coping."
We make a point of doing this at Radical Candor, which is why everyone on the team knows that my dog is now wearing diapers. 
Move Your Body
One of the best ways to rid yourself of accumulated stress from being stationary all day is to move your body. 
"I make sure I have at least one hour a day to get outside and take a walk," Kim says. "This has always been really important for my mental health but it's more important than ever now."
Amy also touts the benefits of walking and she makes a point to play an active game of fetch with her cats when she has a few minutes in between meetings. Radical Candor CEO Jason Rosoff can often be found starting or ending his day with a ride on his Peloton bike. I like to do 20 minutes of exercise in the morning and then go for a walk after work in the evening.
Have more tips for how to alleviate Zoom fatigue? We'd love to hear from you! 
Read more about the science behind Zoom Fatigue in a new post from Radical Candor Chief Content Officer Amy Sandler >>
————————————————————————————————————————————————————————————–
Sign up for our Radical Candor email newsletter >>
Need help practicing Radical Candor? Then you need The Feedback Loop (think Groundhog Day meets The Office), a 5-episode workplace comedy series starring David Alan Grier that brings to life Radical Candor's simple framework for navigating candid conversations.
You'll get an hour of hilarious content about a team whose feedback fails are costing them business; improv-inspired exercises to teach everyone the skills they need to work better together; and after-episode action plans you can put into practice immediately to up your helpful feedback EQ.
We're offering Radical Candor readers 10% off the self-paced e-course. Follow this link and enter the promo code FEEDBACK at checkout.