Ruinous Empathy is what happens when you want to spare someone's short-term feelings, so you don't tell them something they need to know. You Care Personally, but fail to Challenge Directly. It's praise that isn't specific enough to help the person understand what was good or criticism that is sugar-coated and unclear. Or simply silence. Ruinous Empathy may feel nice or safe, but is ultimately unhelpful and even damaging. This is a feedback fail. In this Radical Candor podcast mini-episode, Kim talks about the biggest feedback fail of her career.
Listen to the episode:
Radical Candor Podcast Mini Episode At a Glance
Kim once had an employee we'll call Bob. Despite having a stellar resume, Bob was doing terrible work. Instead of letting Bob know his work wasn't up to par, she picked up his slack and failed to offer him the feedback and guidance he needed to improve.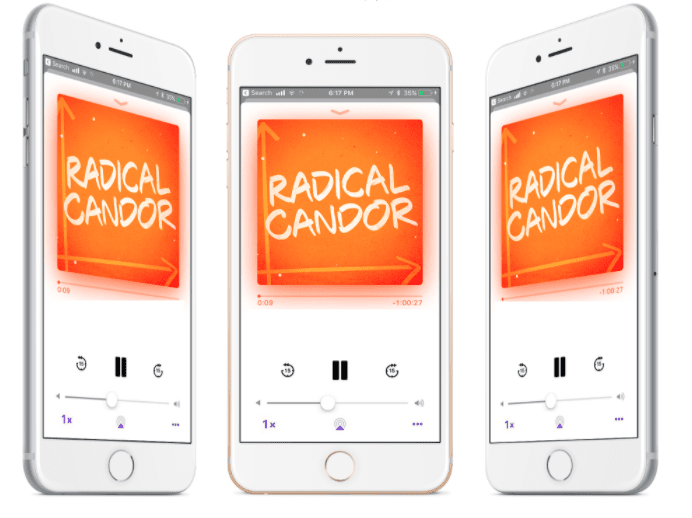 Bob was not a lost cause, he was just in the wrong role. When Kim finally told Bob his work was substandard, he was furious—and rightfully so—that she hadn't been giving him feedback all along. Since Kim's time with Bob, she's learned a lot. She developed Radical Candor, which really just means saying what you think while also giving a damn about the person you're saying it to.
Because Kim did care about Bob, she should have been practicing Radical Candor by kindly, clearly, and immediately telling him he wasn't meeting the expectations of the position, thus giving him a chance to course-correct. Instead, she thought she was doing Bob a favor by sparing his feelings. This is what we call Ruinous Empathy, and it's ruinous for a reason.
Ruinous Empathy and Praise
Praise can be Ruinously Empathetic when bosses try to be "nice" and get things wrong. Click the link to read a few cautionary tales of how trying to make a person feel good without taking the time to understand the details of their work to challenge them appropriately can go astray. Learn more >>
Ruinous Empathy and Criticism
When bosses care too much about hurting their employees' feelings, they will avoid giving criticism. Eventually, it becomes too late to fix this Ruinously Empathetic situation. Learn more >>
————————————————————————————————————————————————————————————–
Just Work is Available Everywhere Books are Sold!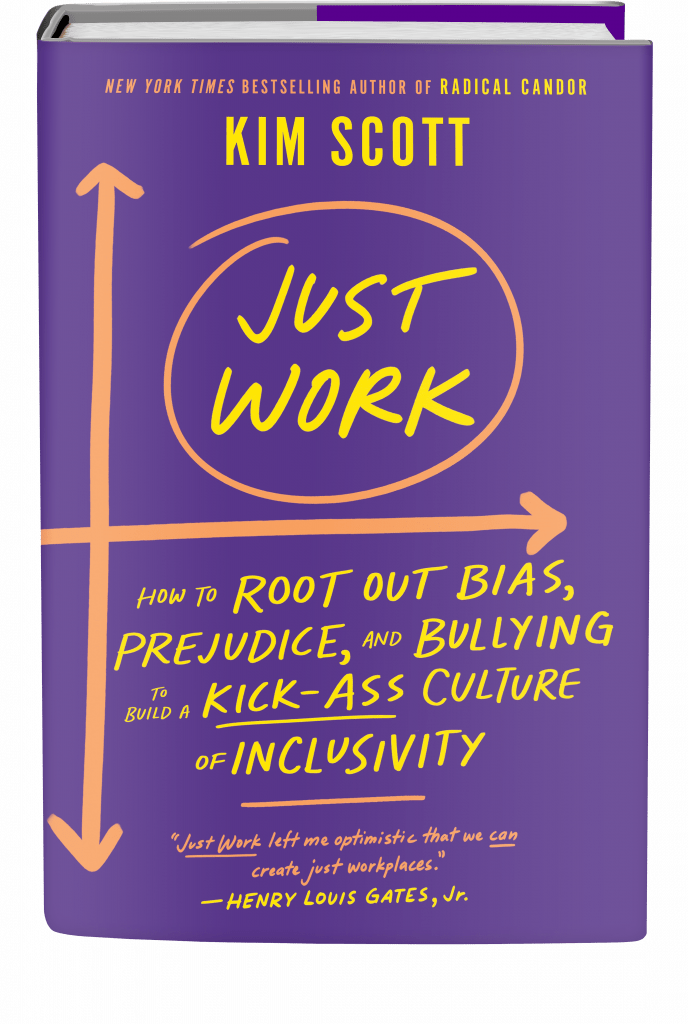 Order Kim's new book, Just Work: How To Root Out Bias, Prejudice, and Bullying to Create a Kick-Ass Culture of Inclusion, to learn how we can recognize, attack, and eliminate workplace injustice ― and transform our careers and organizations in the process.
We ― all of us ― consistently exclude, underestimate, and underutilize huge numbers of people in the workforce even as we include, overestimate, and promote others, often beyond their level of competence. Not only is this immoral and unjust, but it's also bad for business. Just Work is the solution.
Just Work is Kim's new book, revealing a practical framework for both respecting everyone's individuality and collaborating effectively. This is the essential guide leaders and their employees need to create more just workplaces and establish new norms of collaboration and respect. Read more >>
Radical Candor Podcast Listeners Get 10% Off The Feedback Loop
Improvising Radical Candor, a partnership between Radical Candor and Second City Works, introduces The Feedback Loop (think Groundhog Day meets The Office), a 5-episode workplace comedy series starring David Alan Grier that brings to life Radical Candor's simple framework for navigating candid conversations.
You'll get an hour of hilarious content about a team whose feedback fails are costing them business; improv-inspired exercises to teach everyone the skills they need to work better together, and after-episode action plans you can put into practice immediately.
We're offering Radical Candor podcast listeners 10% off the self-paced e-course. Follow this link and enter the promo code FEEDBACK at checkout.
The Radical Candor Podcast theme music was composed by Cliff Goldmacher. Order his book: The Reason For The Rhymes: Mastering the Seven Essential Skills of Innovation by Learning to Write Songs.
Sign up for our Radical Candor email newsletter >>
Shop the Radical Candor store >>