In this episode of the Radical Candor podcast Kim and Jason answer listener questions and share their experiences about being a boss who's younger than their direct reports and having their wings clipped by an absentee manager who isn't invested in their success. They also agree that chair-throwing management styles aren't an effective way to get things done (as Kim learned when she threw her bike helmet at a window when dealing with a bad boss at a former job). While command-and-control workplaces make for great fiction (and podcast stories), they're awful in real life. Press play for actionable advice on how to move from command and control to collaboration.
Listen to the episode:
What If I'm Younger Than My Direct Reports?
A listener says: I'm a young-ish (32) director who has been assigned two older than me (mid-50s) direct reports. I respect and appreciate their tenure and experience, and want to express that without sounding patronizing. I also want to make sure there's no bad blood in terms of age that I'm much younger.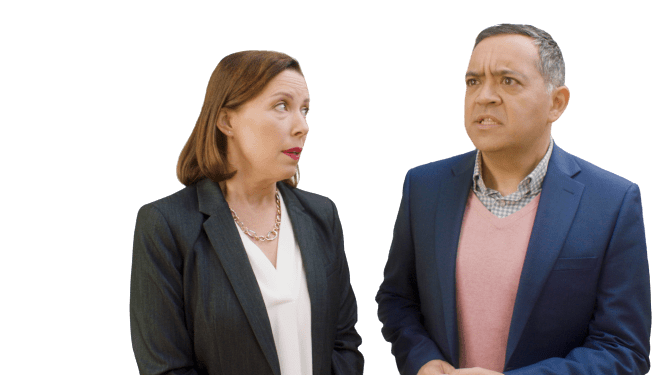 Radical Candor Checklist
Be humble and focus on listening.
Create big decision meetings where you (the manager) allow the experts on your team to make decisions based on facts instead of grabbing all the decision-making power for yourself. Read Chapter 4 of Radical Candor for more on big decisions meetings.)
Remember that the atomic building block of management is human relationships.  Actively lay down your power and focus on building real relationships with your direct reports.
Acknowledge the elephant in the room — that you are older than the people who report to you. You can say something like, "I imagine there's another situation where I would report to you versus the other way around." Let your reports know that you value their experience and expertise.
Have regular one-on-one meetings with your direct reports where they, not you, set the agenda.
Read The Pinterest Paradox: Cupcakes and Toxicity >>
I'm In superstar Mode With An Absentee Manager
At the moment I'm on a steep growth trajectory with an absentee manager. My colleagues appear to be on a more gradual trajectory and are getting upset by my productivity. My manager is asking me to be less productive to make them feel better! I find this profoundly unfair but I don't know how to approach it. I realize the disruption and fear that COVID 19 is causing could be influencing people's behavior but in this case, I think it just brought our different trajectories into sharp focus.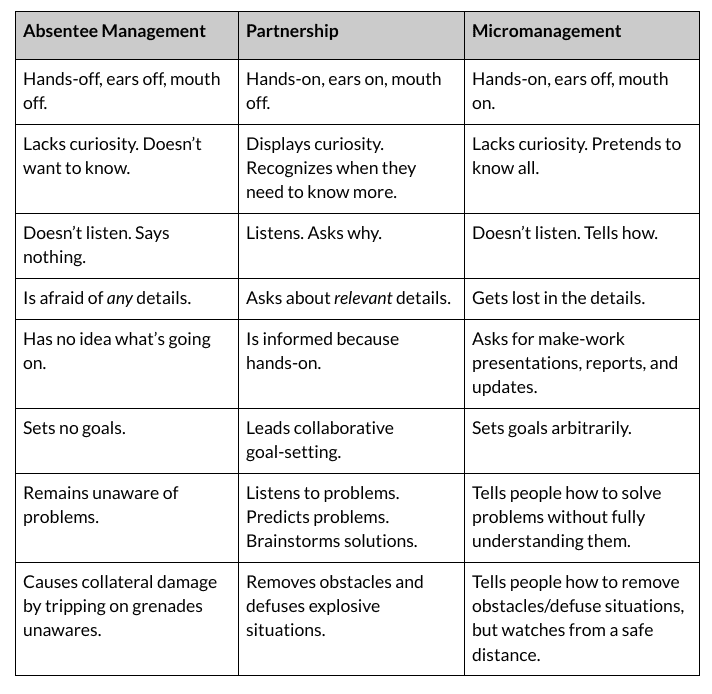 Radical Candor Checklist
Build an alliance with your peers by giving praise to other people on your team and remind yourself and others of your shared mission.
Own how you work. Explain to others how you work and that just because you are able to put in more hours doesn't mean you expect others to do the same. Encourage everyone to do what is best for them.
Radical Candor Podcast Listeners Get 10% Off The Feedback Loop
Improvising Radical Candor, a partnership between Radical Candor and Second City Works, introduces The Feedback Loop (think Groundhog Day meets The Office), a 5-episode workplace comedy series starring David Alan Grier that brings to life Radical Candor's simple framework for navigating candid conversations.
You'll get an hour of hilarious content about a team whose feedback fails are costing them business; improv-inspired exercises to teach everyone the skills they need to work better together; and after-episode action plans you can put into practice immediately.
We're offering Radical Candor podcast listeners 10% off the self-paced e-course. Follow this link and enter the promo code FEEDBACK at checkout.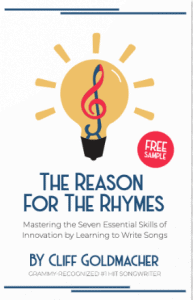 The Radical Candor Podcast theme music was composed by Cliff Goldmacher. Pre-order his book: The Reason For The Rhymes: Mastering the Seven Essential Skills of Innovation by Learning to Write Songs.
The Reason For The Rhymes will rekindle your innate creativity and significantly enhance your ability to innovate.
By mixing practical how-tos with song-based examples that everyone knows, GRAMMY-recognized #1 hit songwriter, Cliff Goldmacher, will show you how to explore, shape and sell your ideas by teaching you how to write songs.
Using the book's fun and accessible exercises, you will develop the essential skills of lateral thinking, creativity, communication, empathy, collaboration, risk-taking and the diffusion of ideas which will, quite simply, make you a better innovator.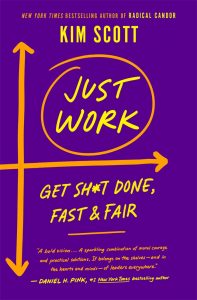 Pre order Kim's new book, Just Work: Get Sh*t Done, Fast & Fair, to learn how we can recognize, attack, and eliminate workplace injustice ― and transform our careers and organizations in the process.
We ― all of us ― consistently exclude, underestimate, and underutilize huge numbers of people in the workforce even as we include, overestimate, and promote others, often beyond their level of competence. Not only is this immoral and unjust, it's bad for business. Just Work is the solution.
Just Work is Kim new book, revealing a practical framework for both respecting everyone's individuality and collaborating effectively. This is the essential guide leaders and their employees need to create more just workplaces and establish new norms of collaboration and respect.