On this episode of the Radical Candor podcast, Kim and Amy welcome C-suite advisor and executive coach Muriel Wilkins to the first Radically Candid Conversation episode of 2023. Kim and Muriel discuss how keeping it real at work can go wrong, what employees want from their leaders today, and the difference between performance and behavior.
Listen to the episode:
Radical Candor Podcast Episode At a Glance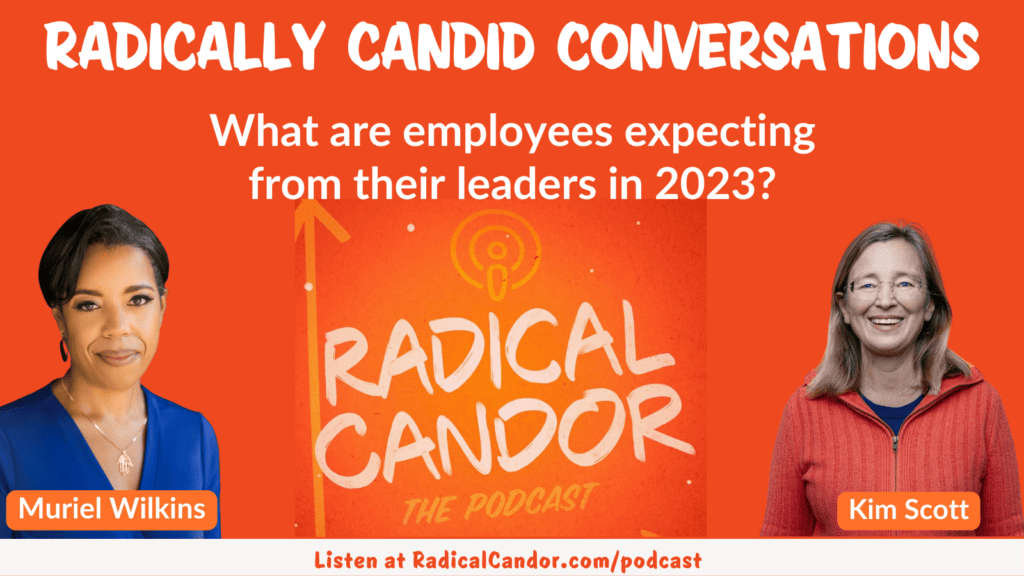 Muriel Wilkins is a C-suite advisor and executive coach with a nearly 20-year track record of helping senior leaders and teams take their effectiveness to the next level. She is the host of the Harvard Business Review podcast, Coaching Real Leaders and the co-author of Own the Room: Discover Your Signature Voice to Master Your Leadership Presence.
Fun fact — Kim, Amy and Muriel all attended Harvard Business School at the same time but did not know each other.
Muriel helps answer a listener's question — how friendly is too friendly at work?
The question:
How do you handle an employee who's good at their job — delivers, is detailed, thorough, reliable, responsible, has good ideas, loves the job, the people, etc. but is also often emotionally driven, can be impulsive, nervous, is sometimes overbearing, micromanages (creating conflicts), gets too familiar with others too soon, and sees the workplace as a family (ex. doling out hugs and kisses and gifts that can be perceived as extra)?
I'm in conflict between skills and performance vs. behavioral issues if these are innate qualities that can't really be changed. [Are these behaviors a core part of a personality that can't be changed?]
Radical Candor Podcast Resources
Have questions about Radical Candor? Let's talk >>
————————————————————————————————————————————————————————————–
Radical Candor Podcast Listeners Get 10% Off The Feedback Loop
Improvising Radical Candor, a partnership between Radical Candor and Second City Works, introduces The Feedback Loop (think Groundhog Day meets The Office), a 5-episode workplace comedy series starring David Alan Grier that brings to life Radical Candor's simple framework for navigating candid conversations.
You'll get an hour of hilarious content about a team whose feedback fails are costing them business; improv-inspired exercises to teach everyone the skills they need to work better together, and after-episode action plans you can put into practice immediately.
We're offering Radical Candor podcast listeners 10% off the self-paced e-course. Follow this link and enter the promo code FEEDBACK at checkout.
Watch the Radical Candor Videobook
We're excited to announce that Radical Candor is now available as an hour-long videobook that you can now stream at LIT Videobooks. Get yours to stream now >>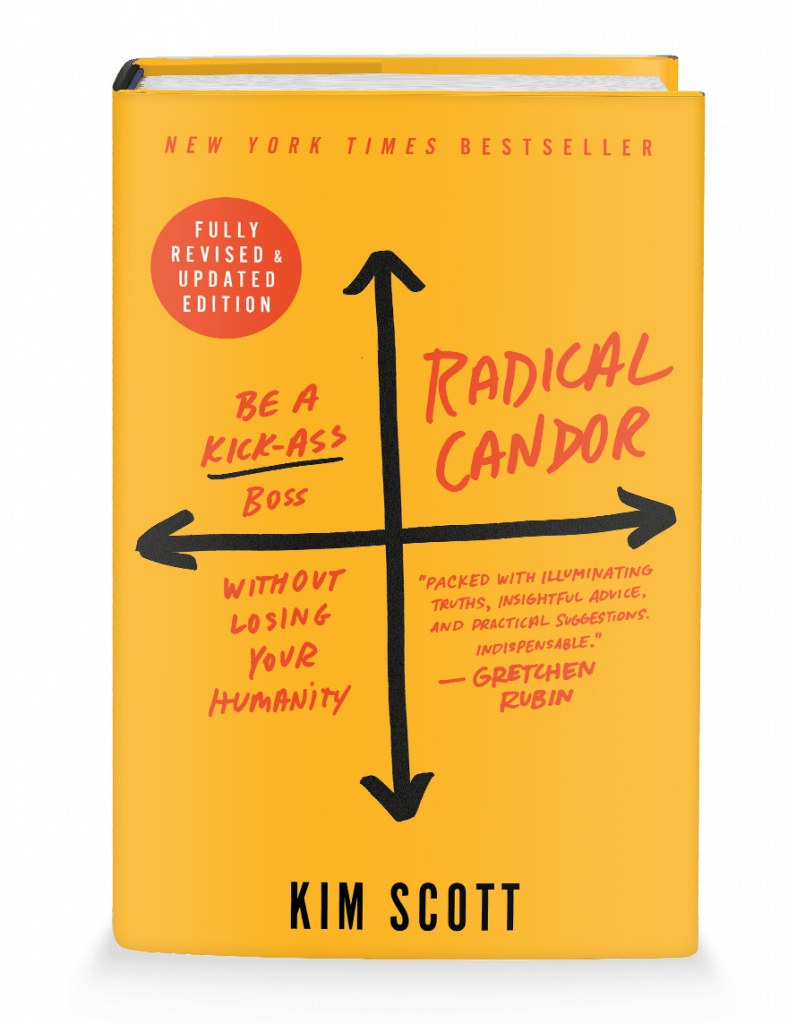 The Radical Candor Podcast is based on the book Radical Candor: Be A Kickass Boss Without Losing Your Humanity by Kim Scott.
Episodes are written and produced by Brandi Neal with script editing by Amy Sandler. The show features Radical Candor co-founders Kim Scott and Jason Rosoff and is hosted by Amy Sandler. Nick Carissimi is our audio engineer.
The Radical Candor Podcast theme music was composed by Cliff Goldmacher. Order his book: The Reason For The Rhymes: Mastering the Seven Essential Skills of Innovation by Learning to Write Songs.
Download our free learning guides >>

Sign up for our Radical Candor email newsletter >>

Shop the Radical Candor store >>

Get Radical Candor coaching and consulting for your team >>

Get Radical Candor coaching and consulting for your company >>

Meet the team >>