5 Tried-and-Tested Tactics to Motivate Your Hybrid Team
A Gallup research study notes that 59% of employees in remote-capable positions want a hybrid work setup. And 60 percent of exclusively remote employees are willing to resign if their employer denies them remote flexibility.
The hybrid work arrangement is here to stay. The only question is: What are the right tactics to motivate a hybrid team?
It's easier than you might think once you adopt these five tried-and-tested tactics. They'll not only motivate your hybrid team, but they'll also help you promote:
Higher job satisfaction

Increased employee retention

Increased creativity and innovation

A positive workplace culture
Let's get to it!
Need help with Radical Candor? Let's talk! 
5 Practical Tactics to Motivate Your Hybrid Team
By Gaurav Sharma, founder and CEO of the digital marketing company Attrock
Here are five proven tactics that can increase the motivation, and ultimately, the productivity of your hybrid team.
1. Beef Up Your Benefits
For any organization, providing lucrative employee benefits is an effective way to keep employees motivated. But with a hybrid team, you'll need to go beyond the basic benefits, such as health insurance and paid time off (PTO).
In fact, a research study shows that most employers are embracing this line of thought:
Over one-fifth of employers believe to a great extent that financial, retirement, health, and well-being programs should change to support workers in a flexible workplace.

49% of employers are changing their reward and pay philosophy in response to new ways of working.

29% of employers are providing extra benefits to promote workplace flexibility.
How can you embrace this trend? Provide benefits that are relevant to the unique challenges that come with juggling between a home office and a work office.
Here are some extra benefits you can offer to motivate your hybrid team:
Subsidies for daycare expenses

Paid membership to a local co-working space

Reimbursement for home office expenses, such as ergonomic office furniture, work equipment, high-speed internet, etc.

Subscription to productivity and wellness apps

Virtual professional development opportunities, such as online courses, certifications, workshops, and conferences

Unlimited PTO
You can ask for feedback from your virtual team on the benefits that you're currently offering and how to make them more meaningful.
2. Create a Continuous Feedback System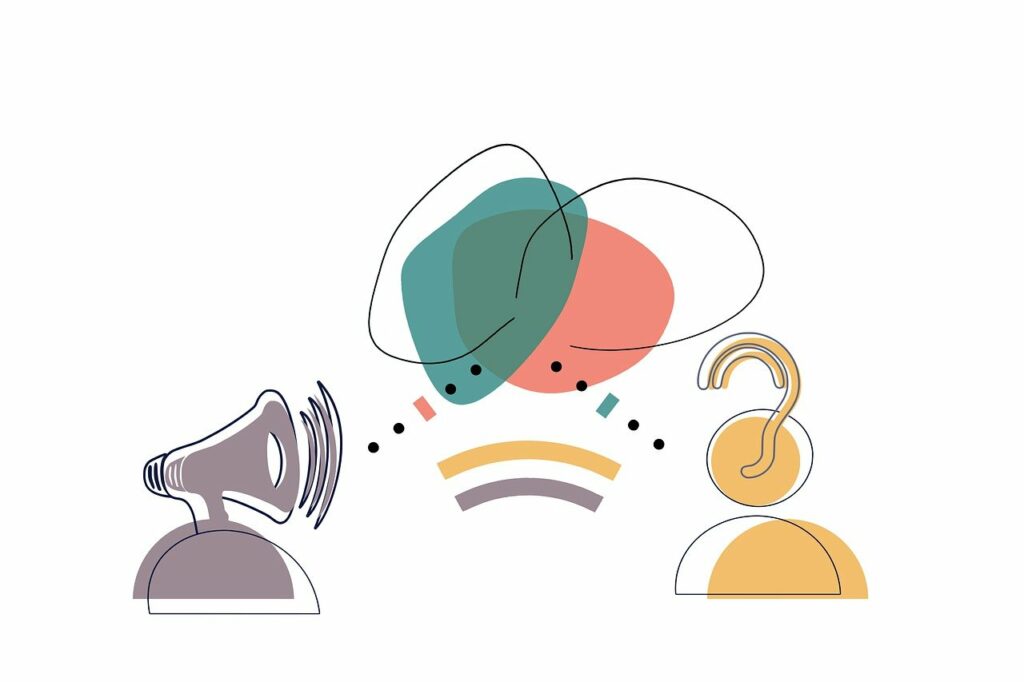 Did you know that 37% of employees report getting feedback from their direct managers twice a year or less? This is an easy fix. Lack of regular feedback leads to disengagement and quiet quitting. On the other hand, regular check-ins are the single biggest contributor to boosting employee motivation.
One-on-one meetings between managers and employees build stronger relationships. Employees start to view their managers as thought partners, and not just 'superiors.' 
Continuous feedback also gives the impression that the manager is willing to go the extra mile to bring out the best performance from their direct reports. Despite the limited in-person interaction, employees feel supported by their manager. 
It creates a sense of belonging, which makes this one of the best tactics to motivate your hybrid team.
How do you create a continuous feedback system for your hybrid team?
Whether employees work from home or onsite, these tips will create an effective and consistent feedback system. 
Foster a culture of  Radical Candor

: Communicate in a way that's kind, clear, specific, and sincere when

giving feedback

to your hybrid team. Use the CORE method, which focuses on providing context, offering key observations, identifying the results, and clearly listing the expected next steps.
Set recurring feedback meetings

: It helps you maintain regularity and makes feedback part of the routine for your hybrid team. This makes your employees more open to sharing their thoughts and the challenges they face.

Make use of technology: Use a team communication tool like Slack (or one of these alternatives) to maintain a continuous feedback system and streamline communications. 
Adopt a 360-degree feedback system

: Make feedback more well-rounded by enabling peers, subordinates, and other stakeholders who interact with the employee to provide feedback.
Practicing Radical Candor with Hybrid & Remote Teams >>
3. Foster Social Connections Among Employees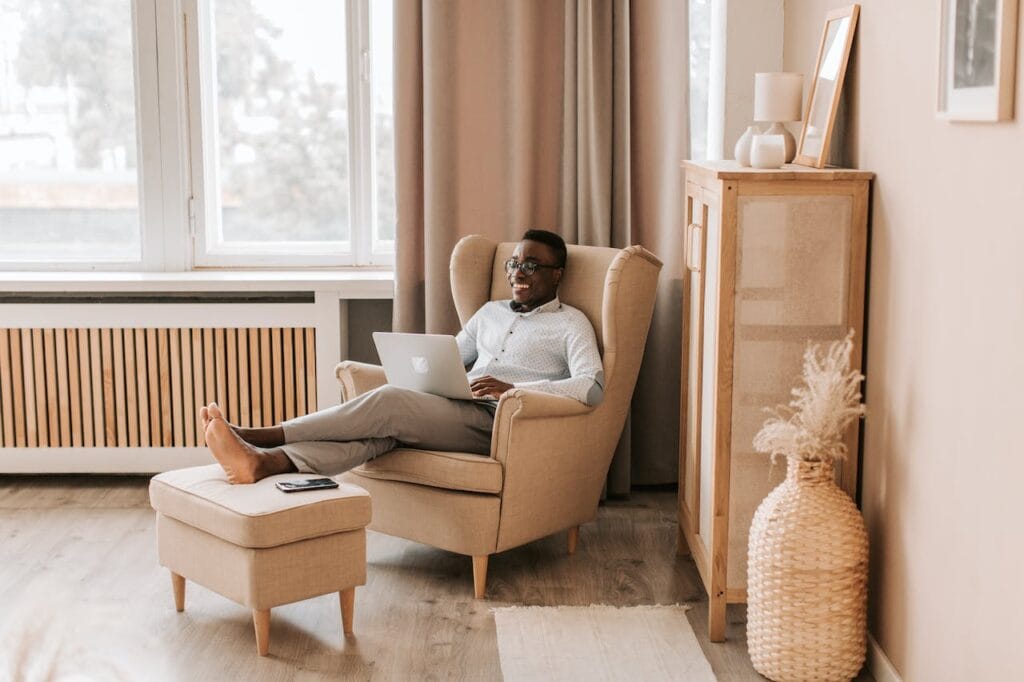 According to the Edelman Trust Barometer report for 2022, colleagues are the second most significant source of community for employees, after friends and family.
Employees need to connect as people first before connecting as colleagues.
Strong and positive social connections in the workplace provide employees with a support network during challenging times. It also provides them with people to celebrate their milestones and wins, which is also important.
This fights off feelings of isolation and helps employees take care of their mental health at work.
Social connections also make employees feel a sense of belonging and attachment to the organization. It keeps them motivated and enthusiastic about performing at their best.
However, despite their importance, social connections do not come easily for a hybrid team where face-to-face interactions are limited.
But you can still nurture meaningful social connections through in-person and virtual social hangouts, such as:
Daily huddle meetings via Slack

Arranging regular staff retreats and team-building activities

Virtual coffee breaks where you can encourage employees to share personal stories, vacation plans, challenges, etc.

Social events (make these optional since not everyone wants to socialize with their co-workers)
You also play a part as a caring leader and reach out to direct reports on a personal level. After all, the Radical Candor approach is all about caring personally, while also challenging your employees to do better.
So, hold conversations in the office and virtually through one-on-one video calls and ask about their worries, anxieties, and individual circumstances.
Listen and offer support. Demonstrate through clear actions that you're committed to making any challenging situation better.
4. Lean into Trust and Let Go of Control
Having a hybrid team means you'll not always have employees within your sight. This means traditional ways of measuring productivity will not apply.
It's important to trust that your employees will deliver on the goals you set for them and that they're committed to making relevant contributions toward your company's objectives.
A research study shows that when leaders in a remote work environment prioritize trust, it boosts employee loyalty and productivity.
When employees feel you trust them, they are more likely to do their best work. Being a micromanager, on the other hand, limits innovation and productivity. 
Employees may lose confidence in their abilities, along with motivation to go the extra mile, if you continuously micromanage their work.
Instead, you can set clear goals and expectations and allow your employees to do their jobs without unnecessary interference.
Set SMART goals for employees. This means the goals should be:
Specific

: What the employee is expected to accomplish and why should be clear.   

Measurable

: Set quantifiable indicators to determine if the employee has achieved the goals or not.

Achievable

: Ensure that the employees have the skills and resources to achieve their goals.

Relevant

: The goals should be relevant to their roles and the organization's strategic direction.

Time-bound

: Set a specific time frame for achieving each goal.
Be sure to acknowledge and appreciate your employees' efforts. And if someone fails to meet their goals, hold them accountable but don't be rude. Remember, the goal is to motivate them to perform better, not punish them.
5. Leverage the Right Technology
A research study by Adobe shows that 49% of employees are willing to quit if they're unsatisfied with the technology used at their workplaces.
So, although a hybrid model provides flexibility that improves employee experience, it's important to invest in the right technology to back it up.
Without it, employees will have a hard time performing their tasks, and this can lead to a loss of motivation and tank productivity.
It's frustrating for folks when there's a disconnect between the technology that employees in a hybrid work environment expect and what they're getting.
In fact, according to a Qualtrics report, only 30% of surveyed employees feel their hybrid work technology systems exceed their expectations.
Conduct thorough research to find the best tech to support your hybrid team, depending on the nature of your business. Get your employees' input to ensure the tech you choose matches their needs and preferences.
Here are three types of tools you should consider investing in. Make sure to do usability testing for the tools you plan to use, to ensure they provide a good user experience.
Collaboration Tools
Cloud-based collaboration tools like Microsoft OneDrive, Google Drive, and Dropbox can help your hybrid team access the documents they need quickly and remotely.
They can help employees collaborate easily on tasks by working on the same document at the same time.
Project management software like Asana and Trello can help your hybrid team collaborate on projects. Employees can stay updated on project status, resource availability, upcoming due dates, and more.
Communication Tools
Communication tools help employees stay in touch, brainstorm, and share knowledge.
You can invest in video conferencing tools like Zoom and Cisco Webex for real-time communication and Loom for asynchronous communications.
For efficient client communications, you can invest in reliable client portal software. 
Request Management Tools
Unlike an on-site work environment, employees working remotely do not have the luxury of walking into the HR or IT office to make a request or ask for support.
Investing in the right request management tools like Zoho Desk and Jotform makes it possible to do this remotely while maintaining some structure.
Departments can receive, track, and prioritize requests from employees, as well as customers and other stakeholders from a centralized place.
Put Your Plan to Motivate Your Hybrid Team into Action!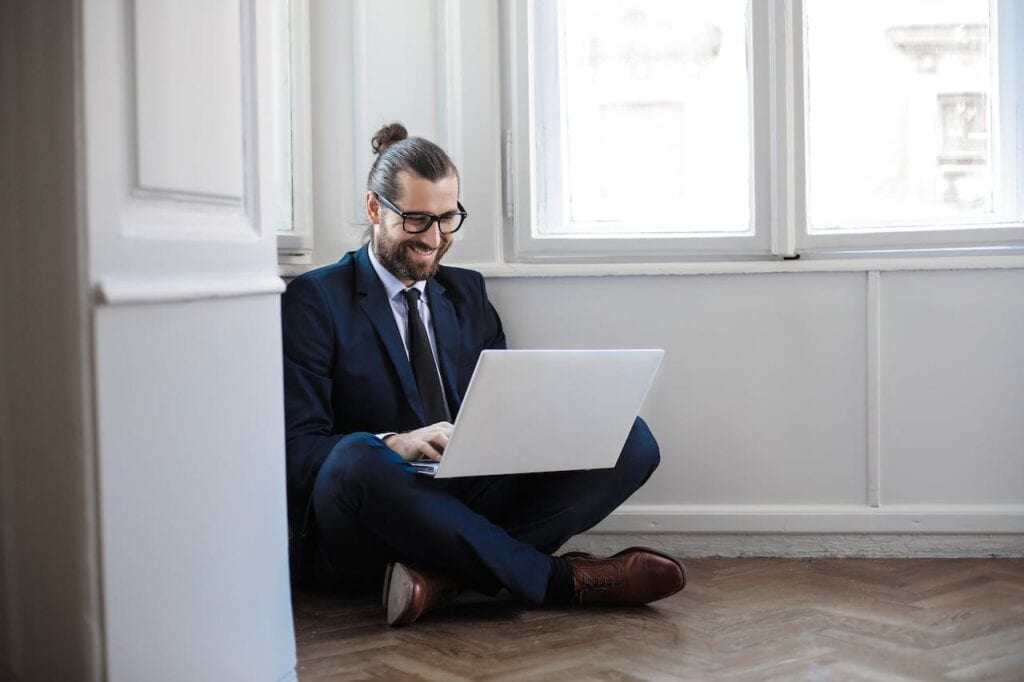 To effectively motivate your hybrid team, adjust these tactics to suit the unique needs of your employees and the nature of your organization.
Here's a quick recap:
Be creative with the benefits you offer to your hybrid team. They should make it easy to transition between working onsite and remotely.

Cultivate a culture of continuous feedback.

Implement ways to promote social connections among employees.

 

Don't control how your employees carry out their work, focus on the results they bring in.

Invest in technology that'll make work for your hybrid team easier.
Apply these tips and you're sure to experience a surge in motivation, creating a virtuous cycle where everyone on your team can focus on doing the best work of their careers.
* Gaurav Sharma is the founder and CEO of Attrock, a results-driven digital marketing company. He grew an agency from 5-figure to 7-figure revenue in just two years | 10X leads | 2.8X conversions | 300K organic monthly traffic. He also contributes to top publications like HuffPost, Adweek, Business 2 Community, TechCrunch, and more.
————————————————————————————————————————————————————————————–
Need help with Radical Candor? Then you need The Feedback Loop (think Groundhog Day meets The Office), a 5-episode workplace comedy series starring David Alan Grier that brings to life Radical Candor's simple framework for navigating candid conversations.
You'll get an hour of hilarious content about a team whose feedback fails are costing them business; improv-inspired exercises to teach everyone the skills they need to work better together; and after-episode action plans you can put into practice immediately to up your helpful feedback EQ.
We're offering Radical Candor readers 10% off the self-paced e-course. Follow this link and enter the promo code FEEDBACK at checkout.