'Improvising Radical Candor,' Presented By Radical Candor and Second City Works, Takes You From Haha to Aha
After leading hundreds of workshops with teams from around the world, we've found that the best way to get better at Radical Candor is to practice it. Because while Radical Candor is a simple idea, it's not so easy for most of us humans to implement it in our everyday lives.
We've found that one of the best ways to practice the principles of Radical Candor is through improvisation. And we're excited to announce Improvising Radical Candor, a new partnership between Radical Candor, LLC and Second City Works, the cutting-edge professional development arm of the world-renowned comedy theater.
The collaboration between Radical Candor and Second City Works was officially unveiled at ATD 2019 where Radical Candor author and co-founder Kim Scott co-facilitated an interactive presentation with Second City Works about how to Care Personally, Challenge Directly and Practice Playfully.
Designed to help teams learn how to manage even the most heated moments at work with agency, grace and humor, Improvising Radical Candor offers a suite of immersive, experiential learning programs, including live events and digital content (currently in development) that make learning to give and receive guidance fun.
Radical Candor is first and foremost about being open to receiving feedback from others. It's also about offering praise that is specific and sincere, and criticism that is kind and clear. Radical Candor is humble and helpful. Improvising Radical Candor brings Radical Candor to life with the innovative and experiential learning expertise of Second City Works.
"We're thrilled to partner with Second City Works to use improv and help people practice the art and science of Radical Candor in a way that's entertaining and educational," says Scott. "When Radical Candor is put into practice, communication flows, resentments that have festered come to the surface and get resolved, and people begin to love their work and the people they work with."
Steve Johnston, president and managing partner of The Second City, and Kim Scott talked to ATD TV about how improvisation gets Radical Candor up on its feet, allowing people to get more comfortable giving and receiving feedback.
"The tenets of Second City Works and Radical Candor are incredibly complementary. Through improvisation, teams take the time and space to practice exchanging empathetic and supportive, but also very direct and challenging, feedback. This unique partnership helps managers create empowered teams rooted in a culture of trust, guidance and psychological safety," says Johnston.
Teams take the space and time to practice giving and receiving feedback while exercising core improvisation skills crucial to Radical Candor's success like listening to understand, staying present and being others-focused.
"Like improv, Radical Candor provides a practical framework to help you develop conversational capacity in-the-moment, on the spot; building a practice you can use day to day, month to month and year to year," notes Jason Rosoff, Radical Candor, LLC CEO and co-founder.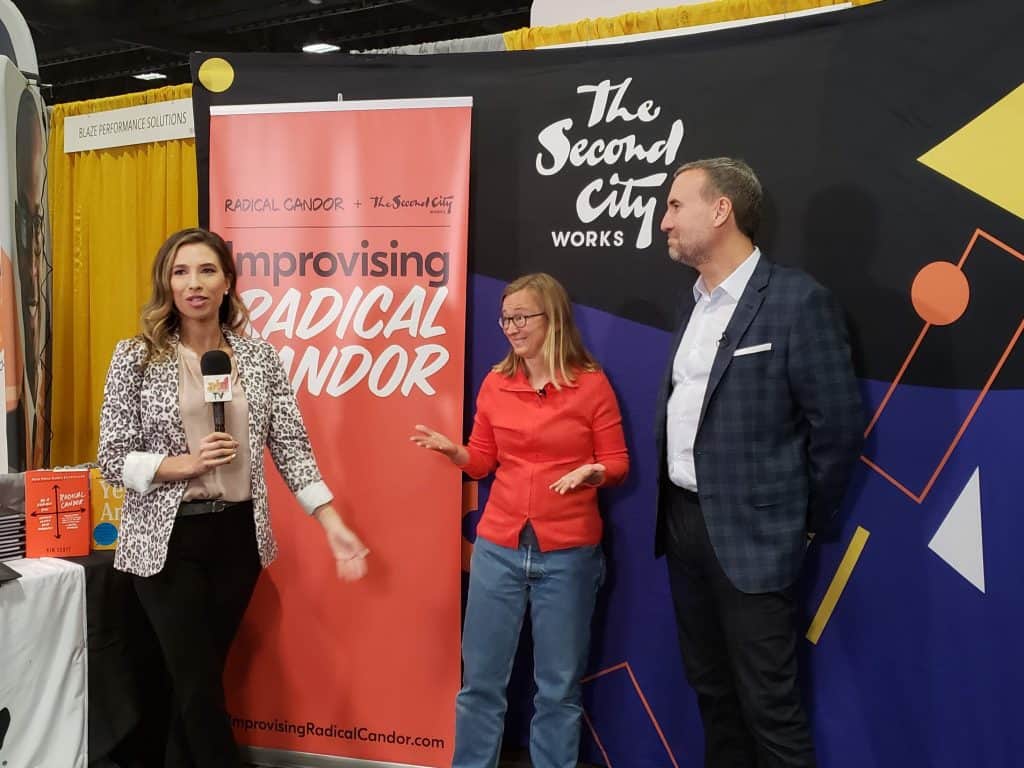 Improvising Radical Candor provides a framework, a shared vocabulary and a platform to practice, empowering teams to create a culture of trust, guidance and psychological safety.
Radically Candid feedback helps teams grow — improvements can't be made until it is determined what is working and what needs to be fixed.

Practicing Radical Candor shows an investment in team success, not just as co-workers, but as human beings.

Improvisation gets the program up on its feet, creating a playful, safe space to work out new learnings and become more comfortable.
"Practicing Radical Candor requires self-awareness and relational-awareness, and science suggests that improvisation can help make small yet significant behavioral changes," says Kelly Leonard, executive director of insights and applied improvisation at Second City Works. "We are thrilled to use our unique comedic sensibilities to help bring Radical Candor to life with the playfulness and humor for which The Second City is so well known."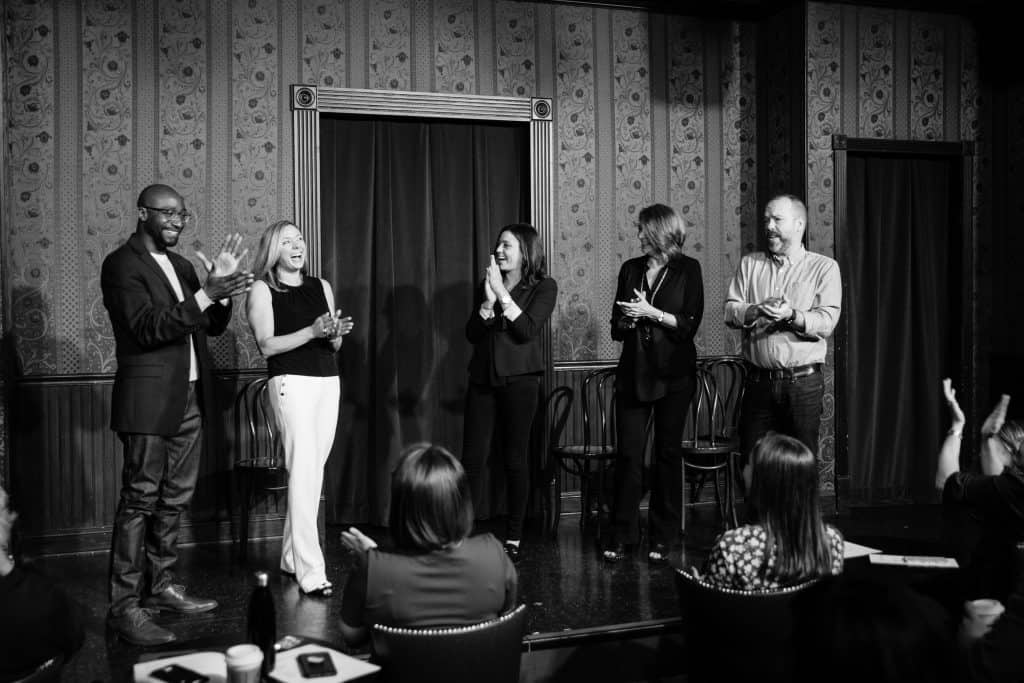 ABOUT IMPROVISING RADICAL CANDOR
Improvising Radical Candor is a co-production of Radical Candor, LLC and Second City Works. It is currently offered to teams and organizations as a live event in both a keynote and workshop format. A suite of digital content is also in development: videos and interactive exercises to inspire individuals and teams to practice the important skills of giving, receiving and encouraging feedback at work. By exercising Radical Candor through improvisation, teams learn the art of giving and receiving feedback while developing core improv fundamentals that emphasize skills like active listening, staying present and being others-focused. ImprovisingRadicalCandor.com