It's a lot easier to lead by example than it is to change other people's behavior. If you want to encourage feedback between the people on your team or at your organization, you're going to have to create an environment where people feel safe and encouraged to give real feedback. On this episode of the Radical Candor podcast, Kim, Jason and Amy talk about how to encourage feedback between others so you can keep this whole Radical Candor thing going after you've read the book, listened to a keynote or taken a workshop.
Listen to the episode:
How to Encourage Feedback Between Others: Episode at a Glance
Encouraging feedback is the last step in the Radical Candor Order of Operations, and if you're not familiar the Order of Operations is:
Get Feedback

Give Feedback

Gauge Feedback

Encourage Feedback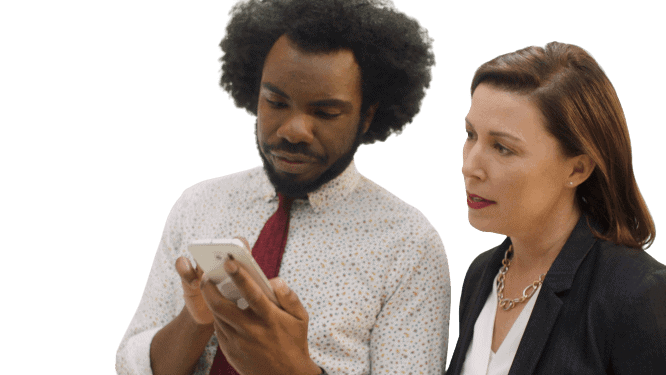 It might never feel 100% safe or comfortable or risk-free to give feedback to others. However, it's up to managers to create an environment in which the rewards outweigh the risks, one where the rewards are as visible as the risks. 
Amy Edmondson calls this psychological safety — feeling heard and acknowledged versus fearing you will be retaliated against. The best way to create psychological safety is to actively and continually solicit feedback from others, and reward the feedback when you get it.
Listen to the episode for tips, stories and examples of how to encourage feedback.
Radical Candor Podcast Checklist
Walk the talk. You can't expect other people to practice Radical Candor if you're not modeling the behavior and if you haven't created a psychologically safe environment.

Facilitate clean escalation. Don't allow others to talk about colleagues behind their backs. Encourage people to talk directly and if they still can't resolve the issue and you're the manager, set up a three-way conversation. With a supportive clean escalation meeting, you'll help build trust between the two parties and show them how sharing criticism leads to a better outcome for everyone.

Use peer recognition to celebrate wins and encourage praise between people. One simple way to do this is, if your company uses Slack, you can create a #kudos channel (this is great for remote teams). If you use Google Docs, Office 365, or other software with collaborative editing, you can easily create a shared document for shout-outs.
Just Work is Available Everywhere Books are Sold!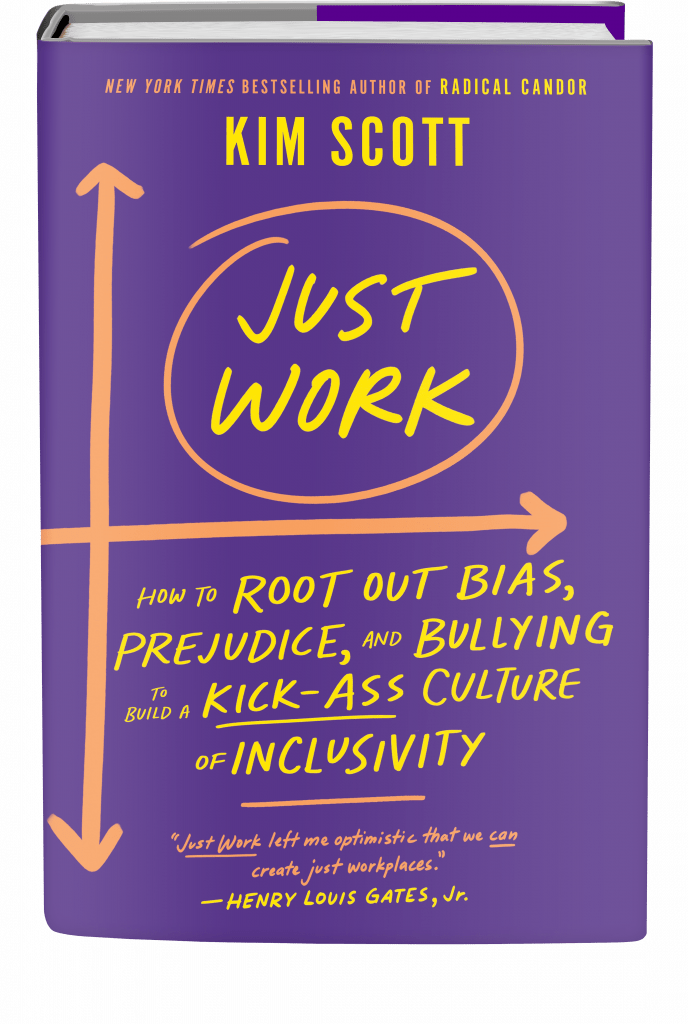 Order Kim's new book, Just Work: How To Root Out Bias, Prejudice, and Bullying to Create a Kick-Ass Culture of Inclusion, to learn how we can recognize, attack, and eliminate workplace injustice ― and transform our careers and organizations in the process.
We ― all of us ― consistently exclude, underestimate, and underutilize huge numbers of people in the workforce even as we include, overestimate, and promote others, often beyond their level of competence. Not only is this immoral and unjust, but it's also bad for business. Just Work is the solution.
Just Work is Kim's new book, revealing a practical framework for both respecting everyone's individuality and collaborating effectively. This is the essential guide leaders and their employees need to create more just workplaces and establish new norms of collaboration and respect. Read more >>
Radical Candor Podcast Listeners Get 10% Off The Feedback Loop
Improvising Radical Candor, a partnership between Radical Candor and Second City Works, introduces The Feedback Loop (think Groundhog Day meets The Office), a 5-episode workplace comedy series starring David Alan Grier that brings to life Radical Candor's simple framework for navigating candid conversations.
You'll get an hour of hilarious content about a team whose feedback fails are costing them business; improv-inspired exercises to teach everyone the skills they need to work better together, and after-episode action plans you can put into practice immediately.
We're offering Radical Candor podcast listeners 10% off the self-paced e-course. Follow this link and enter the promo code FEEDBACK at checkout.
The Radical Candor Podcast theme music was composed by Cliff Goldmacher. Order his book: The Reason For The Rhymes: Mastering the Seven Essential Skills of Innovation by Learning to Write Songs.