Feeling overwhelmed lately? You're in good company. On this episode of the Radical Candor podcast, Kim, Jason and Amy discuss how doing less can lead to more success. Kim recommends creating a proactive forbearance list where you list all of the things you're not going to do. Instead of feeling guilty about not doing the things on your list, celebrate them. This allows you to focus on the things you actually need to get done now. In addition, Jason explains the spoon theory and Amy talks Radical Dandor.
Listen to the episode:
RADICAL CANDOR CHECKLIST
Concrete tips you can put into practice at work (and at home, and when you're working at home). This Radical Candor checklist is about how to get things done when you, or the people you are working with, feel overwhelmed.
Recommended reading: The Spoon Theory by Christine Miserandino, Bird by Bird: Some Instructions on Writing and Life by Anne Lamott
Breathe. It sounds so simple. But it helps. It can take the edge off the whelmed feeling.

Create a proactive forbearance list where you will put the things you have de-prioritized. 

Be clear about what it is that you and your team are focusing on. Create clear expectations based on strategic priorities.

If someone is overwhelmed, don't be annoyed. This is your chance to move up on the care personally axis.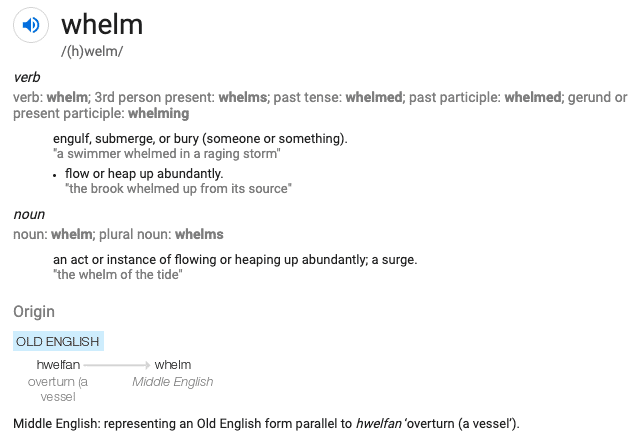 Emotions Are Contagious 
From the book: "I know what kind of day I'm gonna have by the kind of mood you're in when you walk in the door," Russ told me one morning when we worked together at Google. I've rarely felt so ashamed. I thought I was pretty even keeled and that I had a good poker face during tough times. He saw I was upset and gave me some credit without backing off his direct challenge: "You at least try not to take it out on us. But still, we all notice what kind of mood you're in. Every body notices what kind of mood the boss is in. We have to. It's adaptive."
What did I need to do to make sure that my whole team didn't have a worse day just because I was having a bad one? It's here that the imperative to bring your whole self to work can collide with the negative impacts of doing just that. But repressing those feelings tends not to work, either. You can't successfully hide how you feel from people who work closely with you.
You don't want to take your bad days out on your team, but nor can you hide the fact you're not at your best. The best you can do is to own up to how you feel and what's going on in the rest of your life, so others don't feel your mood is their fault.
I learned simply to say something along the lines of, "Hey, I'm having a shitty day. I'm trying hard not to be grouchy, but if it seems like I have a short fuse today, I do. It's not because of you or your work, though. It's because I had a big argument with a friend [or whatever]."
If you have a truly terrible emotional upset in your life, stay home for a day. You don't want to spread it around any more than you'd want to spread a bad virus around the office, and emotions are just as contagious as germs. Mental-health days should be taken more seriously than they are.
Get 10% Off The Feedback Loop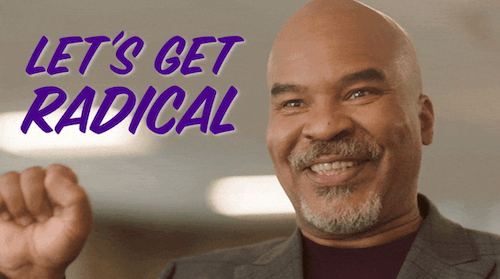 Improvising Radical Candor, a partnership between Radical Candor and Second City Works, introduces The Feedback Loop (think Groundhog Day meets The Office), a 5-episode workplace comedy series starring David Alan Grier that brings to life Radical Candor's simple framework for navigating candid conversations.
You'll get an hour of hilarious content about a team whose feedback fails are costing them business; improv-inspired exercises to teach everyone the skills they need to work better together; and after-episode action plans you can put into practice immediately.
We're offering podcast listeners 10% off the self-paced e-course. Follow this link and enter the promo code FEEDBACK at checkout.
The Radical Candor Podcast theme music was composed by Cliff Goldmacher. Pre-order his book: The Reason For The Rhymes: Mastering the Seven Essential Skills of Innovation by Learning to Write Songs.
Pre order Kim's new book, Just Work: Get Sh*t Done, Fast & Fair, to learn how we can recognize, attack, and eliminate workplace injustice―and transform our careers and organizations in the process.