The Beatles Probably Didn't "Work it Out"
We've been listening to "We can work it out" by the Beatles recently. The Beatles really seemed to want to work it out, but with their lack of Radical Candor, we're pretty sure the relationship was doomed. Check out how their approach stacks up – it offers good insights into work relationships, too: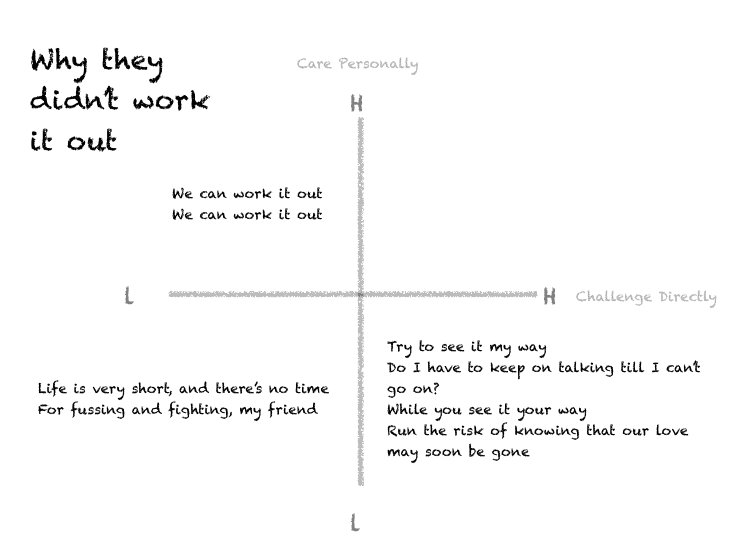 Have you seen an example of Radical Candor, Obnoxious Aggression, Ruinous Empathy or Manipulative Insincerity in a movie, TV show, or song? Tell us about it in the comments, or tweet it to us @Candor and we'll check it out for this series!