Our podcast series, "Radically Candid Conversations," features experts and guests who help us learn, reflect and put our insights into action. This episode of the Radical Candor podcast features Annie Jean-Baptiste, head of product inclusion at Google and author of Building For Everyone: Expand Your Market With Design Practices From Google's Product Inclusion Team. Kim and Annie discuss how to build inclusive products, teams and experiences by focusing on 12 areas of intersectionality: age, race, ability, culture, socioeconomic status, religion, geography, sexual orientation, gender, education, ethnicity and language.
Listen to the episode:
Building For Everyone: Expand Your Market With Design Practices From Google's Product Inclusion Team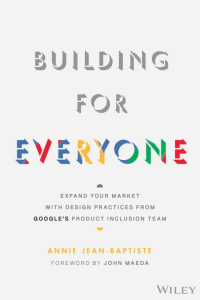 The Amazon Detes: Establishing diverse and inclusive organizations is an economic imperative for every industry. Any business that isn't reaching a diverse market is missing out on enormous revenue potential and the opportunity to build products that suit their users' core needs.
The economic "why" has been firmly established, but what about the "how?" How can business leaders adapt to our ever-more-diverse world by capturing market share AND building more inclusive products for people of color, women and other underrepresented groups? The Product Inclusion Team at Google has developed strategies to do just that and Building For Everyone is the practical guide to following in their footsteps.
This book makes publicly available for the first time the same inclusive design process used at Google to create user-centric award-winning and profitable products.
Author and Head of Product Inclusion Annie Jean-Baptiste outlines what those practices look like in industries beyond tech with fascinating case studies. Readers will learn the key strategies and step-by-step processes for inclusive product design that limits risk and increases profitability.
Discover the questions you should be asking about diversity and inclusion in your products for marketers, user researchers, product managers and more.

Understand the research the Product Inclusion team drove to back up their practices
Learn the "ABCs of Product Inclusion" to build inclusion into your organization's culture
Leverage the product inclusion suite of tools to get your organization building more inclusively and identifying new opportunities.
Read case studies to see how product inclusion works across industries and learn what doesn't work.
Building For Everyone will show you how to infuse your business processes with inclusive design. You'll learn best practices for inclusion in product design, marketing, management, leadership and beyond, straight from the innovative Google Product Inclusion team.
Learn more about intersectionality >>
Download an intersectionality toolkit >>
About Annie Jean-Baptiste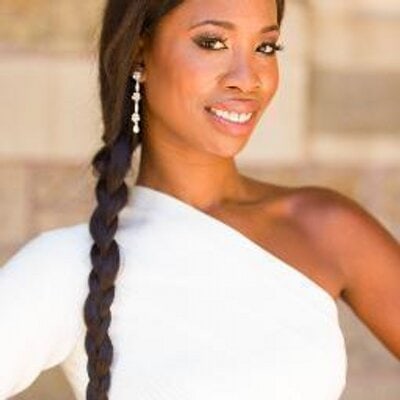 Annie Jean-Baptiste is the head of product inclusion at Google. She leads product inclusion strategy across the company, including consultation, communications, scale and research and created the movement three years ago as a way to ensure underrepresented users felt seen throughout the product design process.
Annie is passionate about making the web and Google's products work for underserved communities while ensuring that Google is a place where everyone shines for their differences. She's responsible for working with Google product teams and senior leaders on the creation and execution of their inclusive design strategy.
She formerly created programs related to diversity talent management and career development within several technical product areas within Google. 
She graduated from the University of Pennsylvania (go Quakers!) with degrees in international relations & political science. She is an avid Boston sports fan and loves to bring her dog Hercules to work. She is currently based in Google's San Francisco office.
Outside of Google, Annie is a former American Heart Association spokesperson and a one young world ambassador, focused on healthy lifestyles in underserved communities. She is also a former hack the hood mentor. 
She currently serves as an intrapreneur in residence at the University Pennsylvania's graduate school of education and a member of the IEEE's ethically aligned design committee. She's been inducted into the Haitian Roundtable's 1804 Society as "one to watch" and inducted as one of the 30 black stars for face to face Africa in 2019. 
She's also been covered in Vogue, Essence magazine, Teen Vogue, MSNBC, CNBC, ABC, Cheddar, Business Insider, the Huffington Post, The Root, the Council of Fashion Designers of America annual report, the Miami Times, Boston Globe and Fortune magazine.
She's the co-founder of equitably designed, a fashion consulting firm. her book, Building for Everyone, is available now. Follow her on social media: @its_me_ajb.
Radical Candor Podcast Listeners Get 10% Off The Feedback Loop
Improvising Radical Candor, a partnership between Radical Candor and Second City Works, introduces The Feedback Loop (think Groundhog Day meets The Office), a 5-episode workplace comedy series starring David Alan Grier that brings to life Radical Candor's simple framework for navigating candid conversations.
You'll get an hour of hilarious content about a team whose feedback fails are costing them business; improv-inspired exercises to teach everyone the skills they need to work better together; and after-episode action plans you can put into practice immediately.
We're offering Radical Candor podcast listeners 10% off the self-paced e-course. Follow this link and enter the promo code FEEDBACK at checkout.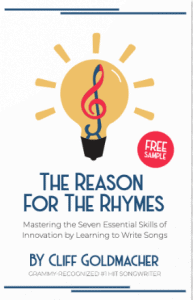 The Radical Candor Podcast theme music was composed by Cliff Goldmacher. Pre-order his book: The Reason For The Rhymes: Mastering the Seven Essential Skills of Innovation by Learning toWrite Songs.
The Reason For The Rhymes will rekindle your innate creativity and significantly enhance your ability to innovate.
By mixing practical how-tos with song-based examples that everyone knows, GRAMMY-recognized #1 hit songwriter, Cliff Goldmacher, will show you how to explore, shape and sell your ideas by teaching you how to write songs.
Using the book's fun and accessible exercises, you will develop the essential skills of lateral thinking, creativity, communication, empathy, collaboration, risk-taking and the diffusion of ideas which will, quite simply, make you a better innovator.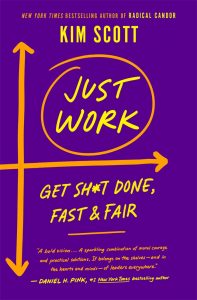 Pre order Kim's new book, Just Work: Get Sh*t Done, Fast & Fair, to learn how we can recognize, attack, and eliminate workplace injustice ― and transform our careers and organizations in the process.
We ― all of us ― consistently exclude, underestimate, and underutilize huge numbers of people in the workforce even as we include, overestimate, and promote others, often beyond their level of competence. Not only is this immoral and unjust, it's bad for business. Just Work is the solution.
Just Work is Kim new book, revealing a practical framework for both respecting everyone's individuality and collaborating effectively. This is the essential guide leaders and their employees need to create more just workplaces and establish new norms of collaboration and respect.