If you're a boss, 1:1 meetings with your direct reports are a must-do. The purpose of a 1:1 meeting is to listen and clarify — to understand what direction each person working for you wants to head in, and what is blocking them. These meetings are your single best opportunity to listen, really listen, to the people on your team to make sure you understand their perspective on what's working and what's not working. On this episode of the Radical Candor podcast, Kim, Amy and Jason spill the tea about how to have effective 1:1s, even when you can't be together in person, and Kim sings a few notes from the Hall & Oates song "One On One."
Listen to the episode:
RADICAL CANDOR CHECKLIST
These 1:1 meetings also provide an opportunity to get to know your direct reports — to move up on the Care Personally dimension of the Radical Candor framework. This episode of The Radical Candor podcast features expanded show notes that give you extra advice from Kim's book, Radical Candor: Be a Kick-Ass Boss Without Losing Your Humanity, to help you do just that.
Read chapter 8 for more information about 1:1 meetings. Save on the 2nd edition of the book on Amazon (all tips below are by Kim Scott).
1. Manage Your Mindset

Your mindset will go a long way in determining how well the 1:1 meetings go. I found that when I quit thinking of them as meetings and began treating them as if I were having lunch or coffee with somebody I was eager to get to know better, they ended up yielding much better conversations.
If scheduling them over a meal helps, make them periodic lunches. If you and your direct report like to walk and there's a good place to take a walk near the office, make them walking meetings. If you are a morning person, schedule them in the morning. If you are a person who has an energy dip at 2 p.m., don't schedule them at 2 p.m.
You have a lot of meetings, so you can optimize the 1:1 time and location for your energy. Just don't be a jerk about it. You may like to wake up at 5 a.m. and go to the gym. Don't expect the people who work for you to meet you there.
2. Find the Right Frequency
Time doesn't scale, but it's also vital to relationships. 1:1s should be a natural bottleneck that determines how many direct reports a boss can have. I like to meet with each person who works directly for me for 50 minutes a week. But I can't bear more than about five hours of 1:1 time in my calendar. Listening is hard work, and I don't have an endless capacity for it every day. So I like to limit myself to five direct reports.
When people are remote, I make sure that those conversations happen over video conference, and I try to supplement them with more frequent quick check-ins. This is not realistic for a lot of companies — including some of the ones where I've worked. If you have 10 direct reports, I'd shift 1:1s to 25 minutes a week.
Plenty of people I know have 20 direct reports, and there's nothing they can do about it. It's just the nature of the way their companies are managed. If you're in that situation, I recommend 25 minutes every other week with each direct report.
Also, see if you can create some leadership opportunities for the people who work for you and reduce the number of direct reports you have. Finally, to avoid meeting proliferation, I recommend that managers use the 1:1 time to have "career conversations" and, if relevant, to do formal performance reviews.
3.  Show up!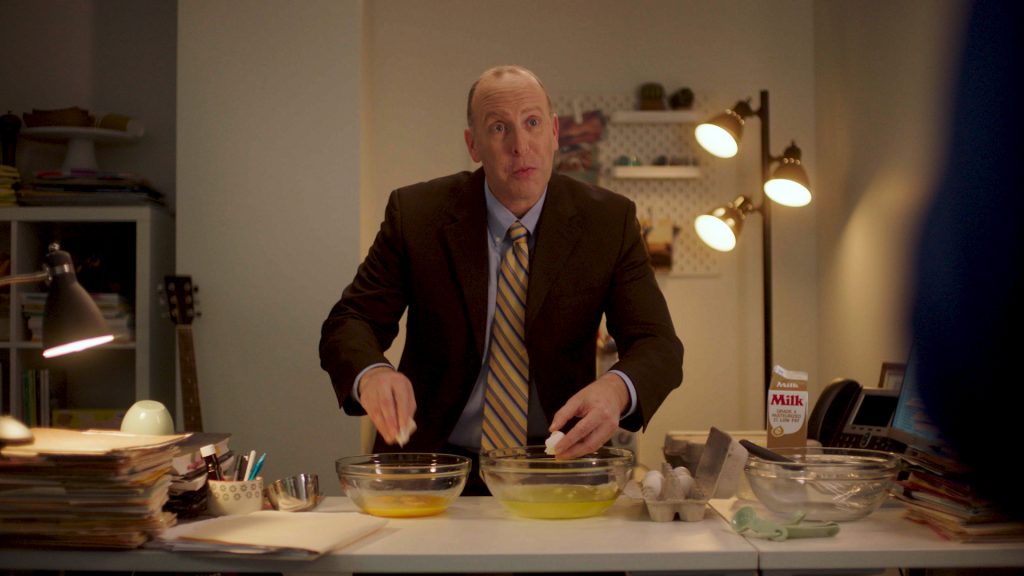 Probably the most important advice for 1:1s is just to show up. In an ideal world, you have less than 10 direct reports so that you can have a weekly 1:1 with each of them. Even in that ideal world, between your travel schedule, the fact that you will inevitably get sick sometimes, and the occasional vacation, you will have to cancel at least two or three out of 13 scheduled 1:1s.
If you reserve some of those slots for special 1:1s (i.e., performance reviews, soliciting feedback, "career conversations"), you will have only seven or eight "regular" 1:1s per quarter.
And if your world is not ideal and you have more than 10 direct reports, you prob ably have 1:1s every other week. That means you're having three or four 1:1s with each of your direct reports per quarter.
So, no matter what fires erupt in your day, do not cancel your 1:1s.
4. Your direct report's agenda, not yours, runs the 1:1
When your direct reports own and set the agenda for their 1:1s, they're more productive, because they allow you to listen to what matters to them.
However, I recommend setting basic expectations for the agenda and how it's delivered. Do you even want a structured agenda? If you do, and you want to see it in advance, say so. If you don't, and you won't even look at it in advance, set expectations accordingly. Are you OK if they come in with a set of bulleted items jotted on a napkin, or do you prefer they keep it in a shared document so you can refer back to it?
Whether you want a structured agenda or you prefer a more free- flowing meeting, the agenda itself should be directed by your direct report, not you. Your job is to hold people accountable when they come unprepared — or to decide that it's fine to have an agenda-less 1:1 from time to time.
5. Signs you'll get from 1:1s that you're failing as a boss
1:1s are valuable meetings for your direct reports to share their thinking with you and to decide what direction to proceed with their work. They are also valuable meetings for you, because these meetings are where you'll get your first early warning signs that you are failing as a boss. Here are some sure signals:
Cancellations: If people who report to you cancel 1:1s too often, it's a sign your partnership is not fruitful for them, or that you're using it inappropriately to dispose of criticism you've been stockpiling.
Updates: If people just give you updates that could simply be emailed to you, encourage them to use the time more constructively.
Good news only: If you hear only good news, it's a sign people don't feel comfortable coming to you with their problems, or they think you won't or can't help. In these cases, you need to ask explicitly for the bad news. Don't let the issue drop till you hear some.
No criticism: If they never criticize you, you're not good enough at getting guidance from your team. Remember that phrase: "What could I do or stop doing that would make it easier to work with me?"
No agenda: If they consistently come with no topics to discuss, it might mean that they are overwhelmed, that they don't understand the purpose of the meeting, or that they don't consider it useful. Be direct but polite: "This is your time, but you don't seem to come with much to talk about. Can you tell me why?"
Radical Candor Podcast Listeners Get 10% Off The Feedback Loop
Improvising Radical Candor, a partnership between Radical Candor and Second City Works, introduces The Feedback Loop (think Groundhog Day meets The Office), a 5-episode workplace comedy series starring David Alan Grier that brings to life Radical Candor's simple framework for navigating candid conversations.
You'll get an hour of hilarious content about a team whose feedback fails are costing them business; improv-inspired exercises to teach everyone the skills they need to work better together; and after-episode action plans you can put into practice immediately.
We're offering Radical Candor podcast listeners 10% off the self-paced e-course. Follow this link and enter the promo code FEEDBACK at checkout.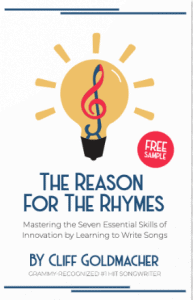 The Radical Candor Podcast theme music was composed by Cliff Goldmacher. Pre-order his book: The Reason For The Rhymes: Mastering the Seven Essential Skills of Innovation by Learning toWrite Songs.
The Reason For The Rhymes will rekindle your innate creativity and significantly enhance your ability to innovate.
By mixing practical how-tos with song-based examples that everyone knows, GRAMMY-recognized #1 hit songwriter, Cliff Goldmacher, will show you how to explore, shape and sell your ideas by teaching you how to write songs.
Using the book's fun and accessible exercises, you will develop the essential skills of lateral thinking, creativity, communication, empathy, collaboration, risk-taking and the diffusion of ideas which will, quite simply, make you a better innovator.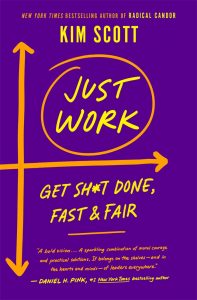 Pre order Kim's new book, Just Work: Get Sh*t Done, Fast & Fair, to learn how we can recognize, attack, and eliminate workplace injustice ― and transform our careers and organizations in the process.
We ― all of us ― consistently exclude, underestimate, and underutilize huge numbers of people in the workforce even as we include, overestimate, and promote others, often beyond their level of competence. Not only is this immoral and unjust, it's bad for business. Just Work is the solution.
Just Work is Kim new book, revealing a practical framework for both respecting everyone's individuality and collaborating effectively. This is the essential guide leaders and their employees need to create more just workplaces and establish new norms of collaboration and respect.