While listening to Season 1 of the Radical Candor Podcast, you may hear references to the Candor Coach App or the Candor Gauge. These are no longer available.

Starting with Season 2 the Radical Candor Podcast features Kim Scott and Jason Rosoff, is hosted by Amy Sandler and is written and produced by Brandi Neal. Subscribe on Apple Podcasts, or wherever you listen to podcasts.

To see the show notes for each episode, click on the title of each episode below. Search the audio and read the transcripts for all episodes on Sounder.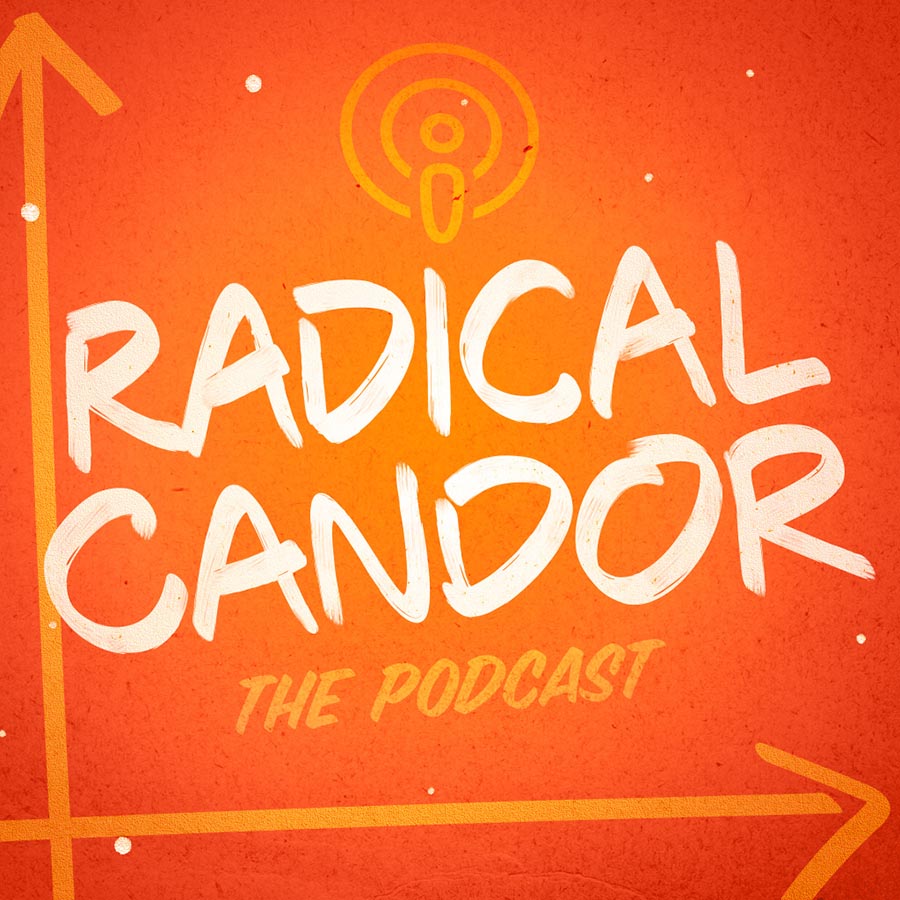 According to research from Gallup, less than 15% of managers feel confident that the feedback they provide to employees is effective and only 26% of employees say the feedback they receive from their managers is helpful. Sound familiar? If you're forgetting the helpful part of Radical Candor, your feedback is probably falling flat. On the second mini-episode of the Radical Candor podcast, Kim explains why Radical Candor is helpful and talks about the helpful feedback she got from a complete stranger that gave her words to live by: It's not mean, it's clear.
Listen to the episode: