7 Reasons Mentorship is Integral to Growing Your Career
It's likely we see the value in having mentors that help us navigate our careers. We see mentors as guides and advisors that can help us take our careers to the next level. 
*This guest blog post about mentorship was contributed by Ryan Carruthers, content marketing manager at Together Software.
Need help implementing Radical Candor? Let's talk! 
Despite the consensus that mentorship is beneficial, not every company encourages mentoring relationships to support employee development. For instance, the Talent Mobility Research Report found that over 40 percent of organizations said they did not provide this type of support to employees.
The reason for the disconnect between the value we see in mentorship and why companies don't offer it may be a flawed mindset. Companies may feel that the job of career development rests on the employees' shoulders. They should take the initiative — shouldn't they? And performance reviews and feedback from managers should be enough to point employees in the right direction. 
Leaders with this mindset misunderstand the role of mentorship — a relationship that's altogether different from relationships people have with their managers. Because of this, they also miss out on the benefits of mentorship. One study found that companies promoted employees who were:
Mentors

six times more often

, and

Mentees

five times more often

.
If employees are moving up the career ladder faster with mentorship they must be doing a good job. 
Let's unpack the specific reasons mentorship is crucial to building a successful career as well as outlining how to find a mentor, how you can help your organization change its mindset around mentorship and the role mentoring plays in the workplace. 
What Is A Mentor?
A mentor is someone who acts as an advisor and support person for someone less experienced. Traditionally, the relationship is between an older employee and a younger one for the purpose of career development. 
However, many other types of mentoring have also proven successful. Peer mentoring is where colleagues mentor each other and reverse mentoring is where the traditional mentoring relationship is flipped on its head. Regardless of the type of mentoring relationship, it's focused on growth and development. 
Mentorship and Radical Candor
It's no secret that receiving feedback is hard. And determining whether or not the person giving the feedback has your best interests in mind can lead to confusion. For that reason, having a mentor who's both an objective third party and an advocate for your growth and development is crucial. 
With mentors like this, you can trust that they'll have career conversations with you that are grounded in Radical Candor (Caring Personally while Challenging Directly). These conversations with your mentor aren't brutally honest and painful to sit through but seek to shed light on new opportunities and overcome challenges in a way that invites you to take action. 
The relationship between you and your mentor is one grounded in honest self-appraisal and valuable guidance. It takes a more holistic approach to your development and includes personal and professional growth. 
Mentoring relationships are undoubtedly beneficial, but they're critical to advancing your career.
7 Reasons Why Having a Mentor Is Critical to Your Career
1. Mentors kickstart your professional development 
With the support of a mentor, mentees can stay focused on their career, gain confidence, attain goals, and expand their networks. Having a mentor leads to self-discovery and helps you continue growing your career. Through their feedback, you'll grow professionally and personally and be empowered to take your career where you want to go. 
2. Mentors help you clarify and set SMART
goals
One of the main reasons for mentorships is for the mentee to set goals. The mentor can help a mentee define what these may be, using the SMART process. SMART goals setting is an acronym that stands for:
Specific

Measurable

Achievable

Relevant

Time-sensitive goals
Having SMART goals gives a purpose to mentoring. One survey found that 93 percent of workers believed that goal setting was key to their work performance. For that reason, mentors are key to employee development. 
3. Mentors hold you
accountable
to achieve your goals
By defining goals and creating smaller steps to get there, mentors help focus mentees on what they need to do to advance their careers. These goals are also a way to measure the success of the mentorship.
Without goals, a mentee has no direction and no plan to get where they want to go. A mentor helps keep them on track and accountable for achieving their goals. It provides the motivation needed for mentees to work at attaining their goals. 
4. Mentors develop your
leadership skills
Mentorships can cultivate leadership skills such as listening, compassion and giving and receiving feedback. Participants develop these skills by using them in the relationship. These soft skills are essential for career success. 
In a study of peer mentoring relationships at the University of Arizona, they found that formal mentoring programs led to the development of the following soft skills in students:
Self-awareness

Adaptability

Teamwork

Collaboration

Verbal communication. 
They also found that they experienced increased self-efficacy and the ability to seek support when needed because of the peer-to-peer mentoring they engaged in. From this, we can gather that the ability to lean on someone else for guidance, support and to have one-on-one conversations with them will lead to the development of soft skills.
5. Mentors raise your
confidence
and problem-solving abilities
Along with developing leadership skills, having a mentor to advise and guide you can increase your confidence and help develop problem-solving skills. Regarding confidence, research has tied having a mentor to an overall increase in emotional health. Mentors offer a different perspective that can be instrumental in changing bad habits or unhelpful ways of thinking. The result of this is an increase in wellbeing and confidence. Likewise, mentors can serve as a sounding board for mentees to test ideas out. This leads to a better ability to problem solve.
6. Mentors expand your
network
and open up doors to new opportunities
Through mentorship, mentees can expand their network and gain access to other people in various ways. Mentors can share their connections directly with mentees. Alternatively, a mentor may introduce a mentee to one or two key individuals to help with the mentee's career development or goals. This further increases the mentee's confidence because they can get out of their comfort zone, develop their soft skills, and gain access to new opportunities as they meet new people.
7. Mentors offer invaluable
tacit knowledge
and guidance (for free)
With more work experience, mentors are in the ideal position to offer insight for mentees. They hold valuable knowledge that can be crucial in helping a mentee uncover opportunities and solve problems. Mentors can guide a mentee by providing instructions on how to do specific tasks or acquire useful skills. They can also share tips on overcoming obstacles or challenges to career development. 
This kind of mentoring relies on the vast experience of the mentor. It's a kind of guidance the mentee can't find anywhere else. In a workplace, having a mentor who's a senior executive is an incredible opportunity because they can shed light on the inner workings of the organization that helps you get ahead. In short, they know who's who and what's what, and they'll share that with you. 
How Do I Find A Career Mentor?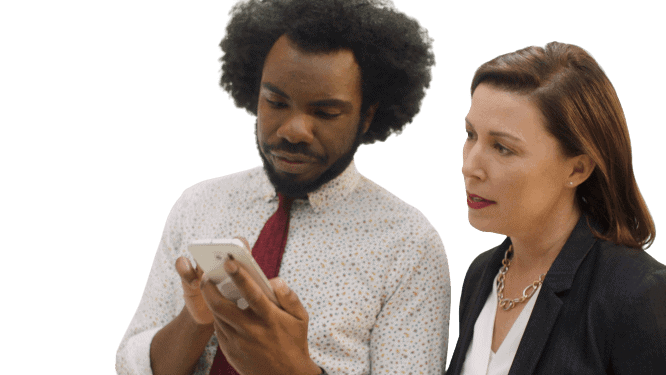 If you Google "how to find a mentor," you'll be met with a lot of advice telling you to explore your personal network and leverage your connections to find a potential mentor. They'll tell you to find common interests to spark a conversation and ask questions that draw out guidance and advice that you can apply to your career. By doing so, you'll gradually build an informal mentoring relationship. 
The advice is sound. If you're looking for a mentor on your own, the actions outlined above are a great way to start. Here are some more ways that you can find the right mentor. 
Don't look to your direct manager
The role of your manager or supervisor is to make sure that the team meets its goals. They're like a coach in a way. But they are not entirely focused on your career journey. Your boss may play a key role in your development, but it's best to seek a third party for mentorship. It gives you a different perspective that can be beneficial. For that reason, it's important to separate the two and understand the difference between mentorship and coaching. 
Join professional communities in your field
A mentor will ideally have something in common with you.  For example, they may work in the same industry. To find a good match, expand your contacts. Joining groups and professional communities in your field can help you grow your network, leading to discovering an ideal mentor. You can also use apps like Shapr to digitally match with folks who are in similar industries. 
Advocate for a workplace mentoring program
Structured workplace mentoring programs can help you connect with talented mentors at work. Moreover, these mentors have already expressed an interest and commitment to helping mentees. If your workplace does not already have a mentoring program, start advocating to have one set up. Mentoring programs can help companies improve productivity, reduce turnover rates, cultivate employee engagement, and attract top talent. 
Mentorship Can Transform Your Career Trajectory
A mentor will support you, cheer you on, provide feedback, advice, and help you define and reach your goals. It can be a key relationship in your life and one that has the potential to impact your choices and career trajectory significantly. 
It's important to note that some senior managers may not be actively looking for mentees. They may feel that it is not worth investing in workers who may leave the company soon. If you want to take advantage of the benefits of mentoring, you'll need to work more at developing relationships with mentors. Alternatively, if your company has a workplace mentoring program, it simplifies the process and puts you in touch with people who want to make a difference in your life. 
So the opportunity to find a mentor is here. You can seek one out on your own or connect with leaders at your organization to advocate for starting a mentorship program. Without a mentor, you can miss out on critical growth and development opportunities. The upside is too great to ignore.
*Ryan Carruthers is the content marketing manager at Together Software, a company that builds software to help enterprise companies like Airbnb, Randstad, Discovery Channel and Kellog's run world-class internal mentorship programs.
————————————————————————————————————————————————————————————–
Need help practicing Radical Candor? Then you need The Feedback Loop (think Groundhog Day meets The Office), a 5-episode workplace comedy series starring David Alan Grier that brings to life Radical Candor's simple framework for navigating candid conversations.
You'll get an hour of hilarious content about a team whose feedback fails are costing them business; improv-inspired exercises to teach everyone the skills they need to work better together, and after-episode action plans you can put into practice immediately to up your helpful feedback EQ.
We're offering Radical Candor readers 10% off the self-paced e-course. Follow this link and enter the promo code FEEDBACK at checkout.