The Pandemic Pause On Student Loan Payments is Ending — Here's How Companies Can Save Their Employees from Drowning In Debt
For employees with college degrees, the student loan debt crisis and the looming end of the pandemic-era pause on student loan payments are top of mind. While companies alone cannot solve the problem, there are ways employers can help employees saddled with significant student loan debt. 
While the Coronavirus Aid, Relief, and Economic Security (CARES) Act's pause on student loans gave borrowers a moment to catch their breath and plan for repayment, it is set to end in the fall of 2023, affecting the millions of borrowers who have not made payments since 2020. 
"People know that [the pause] is going to catch up to them and come back to bite them," said Brianna Franklin, co-founder of The Prosp(a)rity Project, an organization that provides resources and support for Black college-educated women who are not only disproportionately impacted by student debt, but also typically earn less making them more likely to default on their student loans.
"It suppressed the burden, but ultimately our leadership was too out of touch to create a solution that was as carefully thought out and well executed as it could have been."
The Student Loan Debt Crisis Explained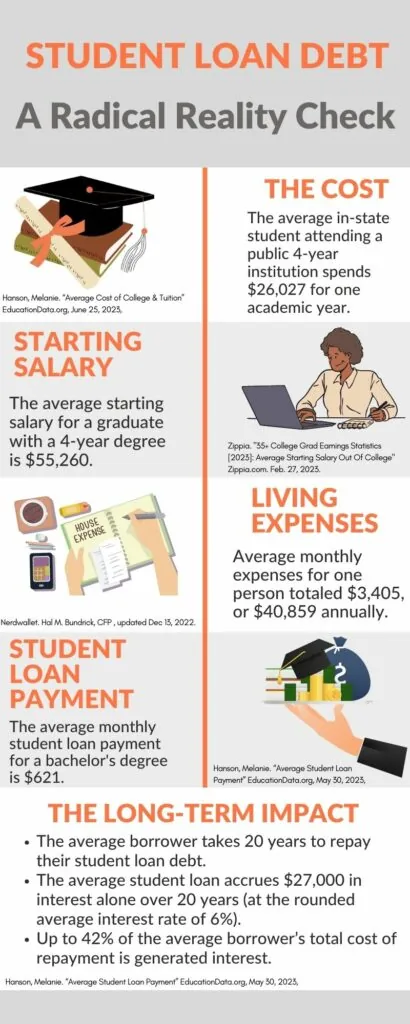 The increase in the cost of a four-year college education has dramatically outpaced that of inflation and wages, in part due to the 1965 Higher Education Act, which created a new financial arrangement between the federal government, banks and college campuses.
Because of this, the majority of U.S. students — and in turn workers — have student debt. Recent estimates reveal that 43.6 million borrowers have federal student loan debt, with an average balance of $37,717 per person. When private loan debt is included, the average may be as high as $40,505.
And these are just average numbers. Many folks who may have had to borrow the entire cost of their college education have six-figure debt.
As a result, total student loan debt exceeded $1.6 trillion by the end of last year, according to the Federal Reserve Bank.
President Joe Biden attempted to address the issue with a student loan forgiveness program that would relieve millions of Americans from up to $20,000 of their debt, but his plan was shut down by the Supreme Court in June 2023. 
Though his plan announced July 14 will provide student loan debt forgiveness to 800,000 people, the $39 billion that the Biden administration has committed does not cover even half of the total, meaning many employees will remain burdened. 
The improvements in quality of life promised by higher education — greater career stability, higher salary, benefits like paid vacation and health insurance — are part of the 21st-century American Dream. 
However, a college degree isn't always a golden ticket to a fruitful future. What's more, the financial and psychological toll of lingering debt can leave many graduates questioning if their degrees were even worth it. 
Debt can affect a person's career choices, as evidenced by a Zippia study that found 54% of employees feel that they have been limited by student loan debt. Many borrowers are forced to make sacrifices to pay their monthly student loan payments, taking on multiple jobs or extra hours. 
There's this notion in our world that if you get a degree, you're going to be OK. I think it's important to break down that lie. That may have been true if you have generational wealth paying for it or when college wasn't so expensive, but the cost has consistently risen for a couple of generations to the point that it's become unaffordable." — Kim Scott

According to a 2019 Canadian study, education-related debt often stops people from pursuing their dreams in lower-paying sectors.
Black borrowers are disproportionately burdened by the stress of student loans due to historically being excluded from opportunities to build generational wealth. 
The majority of white borrowers owe less than the initial amount borrowed four years after they graduate, but 48% of Black borrowers owe 12.5% more after four years. And this trend only continues with the passing of time: 15 years after they graduate, Black borrowers are likely to hold 186% more debt than their white counterparts.
Franklin graduated from Dartmouth with more than $116,000 in student loan debt and her subsequent experiences planted the seed for The Prosp(a)rity Project. 
Post graduation she struggled to identify well-paying, long-term career opportunities, and had to abandon prior entrepreneurial ventures to take on part-time jobs as a means of staying current on student loan debt payments.
This pattern results in devastating implications for the mental health and wellness of borrowers. A study published in the Journal of Evidence-Based Social Work found that those saddled with significant student loan debt were more likely to experience depression and fear.
Many feel the need to delay homeownership or starting a family. Further, a 2021 survey conducted by the Student Loan Planner found that 1 in 14 high-debt borrowers experienced suicidal ideation as a result of their student loans. 
"Because of student debt, people miss out on the basic freedoms that used to come so easily to them. And it just creates misery," said Franklin.
It's clear that debt can adversely affect every aspect of a person's life in and out of the workplace. 
For employers that want to help, here are three ways companies can help their employees who are drowning in student loan debt.
1. Employers Can Adopt an Empathetic Mindset
Watch Kim Scott and Bri Franklin discuss their disparate higher education and career experiences.
Oftentimes, it can be difficult for leaders who haven't faced debt in a long time, and never at the levels of today's younger cohorts, to empathize with new employees. 
"Unfortunately, it tends to be that when you're not in the middle of a problem, it doesn't really register as a problem," Franklin said. "So as a result, they make light of it."
In a conversation with Franklin, Radical Candor author and co-founder Kim Scott pointed to the changing costs associated with a college degree.
"There's this notion in our world that if you get a degree, you're going to be OK," Scott said. 
"I think it's important to break down that lie. That may have been true if you have generational wealth paying for it or when college wasn't so expensive, but the reality is that universities have done very little to keep the cost of getting an education down. It has consistently risen for a couple of generations to the point that it's become unaffordable."
Statistics show that Scott is right. The average cost of college tuition has more than tripled since the 1960s, according to data from the National Center for Education Statistics. 
When people don't have the burden of student debt hanging over their heads, they can just show up without that baggage." — Bri Franklin
And with that comes more loans: Federal debt increased from $187 billion to $1.4 trillion between 1995 and 2017. The number of student loans taken out in that time more than doubled, with average amounts of debt also rising. 
Borrowers are rarely counseled and are often unaware of the long-term consequences of accumulating so much debt before they even begin their adult lives.
In addition, a lack of empathy or understanding from bosses not only increases the stress caused by loans for employees but can also contribute to anger and dissatisfaction in the workplace. 
Caring Personally — taking the time to learn about how the nature of student debt has changed while also having conversations with your employees about their needs — can help employers overcome generational differences with their employees, in turn contributing to a happier, healthier workplace.  
2. Student Loan Debt Assistance as an Employee Benefit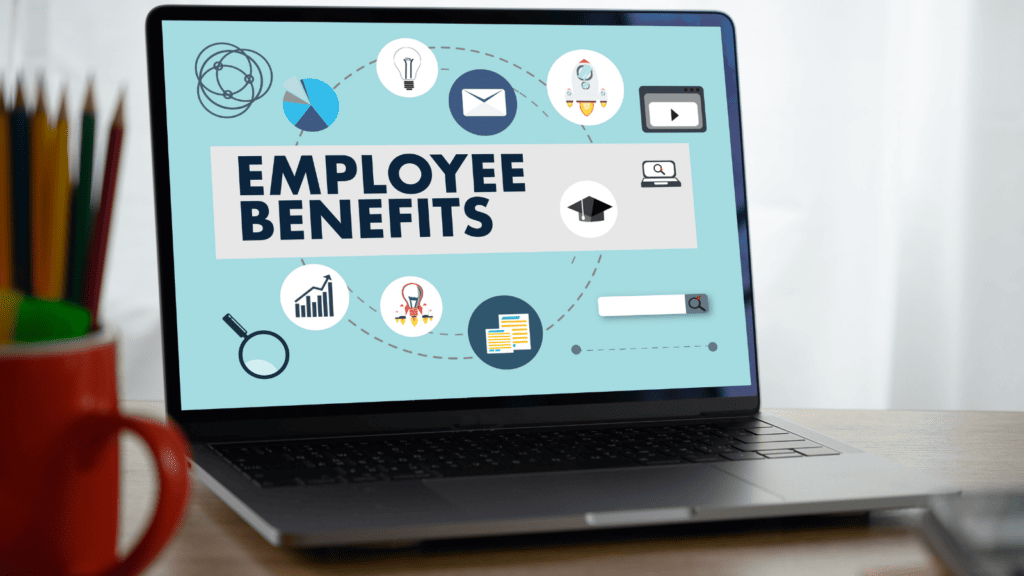 Student Loan repayment programs have been around for a long time, but they have increased in popularity in recent years as debt has soared. 
Eight percent of employers offered student loan repayment assistance in 2020, double the 4% that offered it in 2018.
To maximize the well-being and productivity of their employees, employers that adhere to the Radical Candor principle of caring about the people who work for them as human beings have a responsibility to take steps to ease the immense burdens of student debt that prevent workers from taking risks. 
Radical Candor CEO and Co-Founder Jason Rosoff is investigating some of these options for the Radical Candor team. 
When implementing student loan repayment assistance, there are several things that employers need to consider.
Monthly or annual allowance:

Most businesses

start by offering

pre-tax contributions that range from $50-100 per month, which can save employees thousands of dollars in loans over the course of their careers. HR software company Paycor recommends setting a cap on the contribution to ensure that the program remains sustainable.

Who is eligible for assistance:

Determine whether student loan repayments will benefit all employees or just those who are full-time, and for how long they will be eligible. Accounting firm PricewaterhouseCoopers (PwC), which was among the first companies to

implement student loan repayment benefits

for their employees, found success with offering the benefit to employees at the associate and senior associate levels for six years, allowing them to focus on the employees who are often most in need of aid (recent grads earning entry-level salaries).

Payment System:

Student loan assistance can come in

several forms

, including payment directly to the lender or to the employee via their paycheck. PwC found that employees preferred that payments be

routed directly

to the loan servicer, limiting the work that had to be done on their end.

Tax Implications:

As a result of the CARES Act, employers can

provide up to $5,250

in tax-free student loan payments per year through the end of 2025.
This benefit is easy to implement by setting up a section 127 educational assistance program, and it makes a real difference in employees' lives, helping to reduce the financial and emotional stress caused by significant debt.
Reflecting the national data on the disproportionate effect of college debt on people of color, PwC also found that employees from under-represented groups most benefited from their program: 62% of eligible Black employees and 52% of eligible Latinx employees participated, higher rates than that of white employees.
Student loan repayment programs are a meaningful way to attract and retain young talent. An American Student Assistant survey found that 86% of employees ages 22-33 would commit to a company for five years or longer if the employer helped pay back their student loans. 
3. Financial Literacy Coaching and Skills Training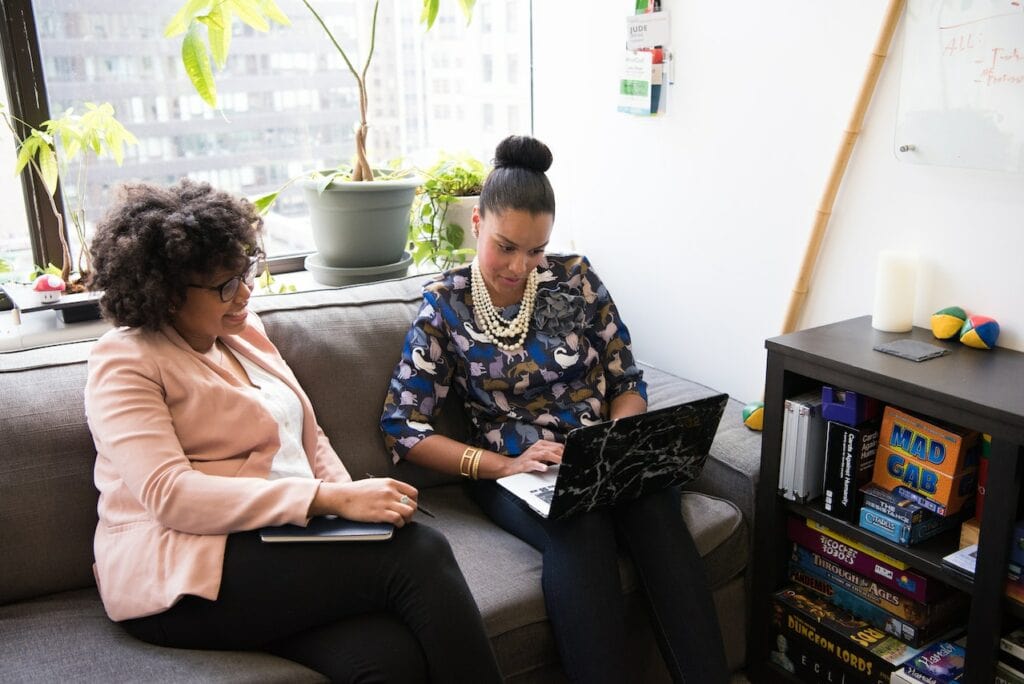 Franklin believes that loan repayment is a "beautiful first step" toward acknowledging the suffering inflicted by student debt. However, she also encourages employers to think about implementing programs that empower and support employees.
One such program is the 35*2 Free Initiative, the Prosp(a)rity Project's unique solution to the low financial literacy rate (35%) among Black women and the estimated $35 billion that Black women have collectively in student-loan debt.
The program chooses an annual cohort of Prosperettes, college-educated Black women with a high debt–to–income ratio. They take part in a financial guidance curriculum designed to help them develop strong financial management skills, knowledge, attitudes and beliefs. 
This is combined with 1:1 and small group financial and career coaching designed to help women achieve their goals and find satisfaction in their work. On top of the education, the program earns Prosperettes up to $10,000 in "retroactive scholarships."
Participants learn everything from how to invest to how to set up a budget to how to make savings goals. Coaches provide a safe space to have a dialogue about fears, anxieties and other debilitating emotions related to financial insecurity while keeping Prosperettes on track.
"The feedback we received from our first cohort was highly, highly positive," Franklin said. "One individual reached out to me and said 'I just wanted to text you and say that this program entirely changed my life.' People really use the skills and tricks that we teach"
Franklin believes that Diversity, Equity, and Inclusion budgets can be redirected to make a greater impact through funding programs like the 35*2 Free Initiative. The Prosp(a)rity Project is currently working to form partnerships with companies and offer their services to Black women and other employees in need of support. 
"When people don't have the burden of student debt hanging over their heads, they can just show up without that baggage," Franklin said. "What's beautiful is that we've already gone through all the headache and guesswork of building the program, so now we can just roll it out and offer companies something tangible." 
Support The Prosp(a)rity Project >>
The Bottom Line
In an era where people are increasingly burdened by student loans — and the related mental health and wellness challenges that accompany debt — it is essential that employers take action in support of their employees. 
Through providing loan assistance as a benefit, coaching and training, and having empathy for the challenges that loans pose, employers can develop a work environment where their employees feel supported and heard, which in turn increases happiness and productivity, enticing employees to stay. 
A classic win-win scenario. 
Learn how to help your employees pay off student loan debt >>
————————————————————————————————————————————————————————————–
Need help practicing Radical Candor? Then you need The Feedback Loop (think Groundhog Day meets The Office), a 5-episode workplace comedy series starring David Alan Grier that brings to life Radical Candor's simple framework for navigating candid conversations.
You'll get an hour of hilarious content about a team whose feedback fails are costing them business; improv-inspired exercises to teach everyone the skills they need to work better together, and after-episode action plans you can put into practice immediately to up your helpful feedback EQ.
We're offering Radical Candor readers 10% off the self-paced e-course. Follow this link and enter the promo code FEEDBACK at checkout.